November 14, 2013
written by Cathy Baker, owner of CelebratingTheMoment @etsy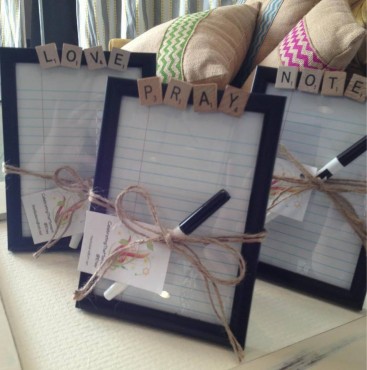 So one year ago, on a whim, I opened a little etsy shop called CelebratingTheMoment! It's been a fun little adventure, you can read more about it on my blog, if you want.  However, my purpose in writing you today is to encourage you to SHOP ETSY and BUY HANDMADE items for your friends and family this Christmas!
Here are some  THINGS I LOVE about ETSY.
PERSONAL, KIND SERVICE – I have met the kindest people on etsy. These business owners care about their products and want you to be happy. They write you directly and you can write them directly. No hoops to jump through, no endless recordings to meander through on the phone. Just good communication.

HUGE SELECTION – Wow, the creativity and selection available is amazing!! Really, take a look. Search for someone who is hard to buy for, see what new ideas you find!

SUPPORTS SMALL BUSINESSES –

It's a real person, who actually makes the product, that you are buying directly from. They are receiving the income from the item you buy (minus the etsy fees, of course).

IT'S FUN – Buying handmade is fun, and it makes me smile when I find something so perfect for someone on my list. And it's just a good feeling to buy something 'special' and not from 'walmart'!
My ETSY Shopping TIPS:
SHOP EARLY for gifts. Because handmade items  have to be MADE. The creators of these beautiful gifts often need time to make it (especially if it's personalized) and ship it.

SHOP LOCAL – On etsy's main page, all the way to the bottom of the left corner is a link that says 'shop local' – simply type in your town (or a nearby town) and see what people are selling near you.  Often these individuals will meet you in person (at a public, safe location) and sell you the item, so you don't have to pay for shipping!

SHOP TREASURIES (OR MAKE A TREASURY) – Treasury lists are lists that other people have made, they have done the 'hard work' of sorting through Etsy shops and finding their favorite items to fit the list they are making. Treasury lists can also be found on the bottom left of the main etsy page.  You can see click here to see some of the TREASURY LISTS I have made.

LEAVE FEEDBACK – If you buy something, be kind and leave feedback. It helps both future buyers and the seller!
To encourage you to check out etsy, and share the joy of shopping at etsy (and giving gifts from etsy) – I'm offering a litle giveaway!!
One lucky GSG reader will win one of the DRY ERASE MESSAGE BOARDS in the photo above. You can choose any word you'd like and I will make it and ship it off to you!
Here's how you can enter! 3 chances to win!
1. Leave a comment below, letting us know one of your favorite etsy shops and/or what word you'd like to have on your frame if you win.
2. Share this article on your facebook page, then leave an additional comment here about sharing it.
3. Tweet this article, then leave a comment here letting us know you tweeted it. (Do you follow us on twitter? @goodstuffguide @scrabbleEtsy)
You have until Sunday November 17th to enter to win. Winner will be chosen Monday morning, 18th. USA only addresses please. Thank you.

Share this post
You might like...
Category: For Moms, Random and Fun
Tags: Etsy, giveaway |
22 Comments »
Jessica Crump

on November 14, 2013 9:50 pm

I love things very special. I bought my boys shirts to reveal our third babies arrival.

---

Jessica Crump

on November 14, 2013 9:51 pm

I shared on Facebook

---

Lena Snowden

on November 14, 2013 9:53 pm

Your items are so fun, I love them! I haven't shopped on Etsy before, but I need to start!. I'd love a dry erase board w/ "Love" on it!

---

Chani M

on November 14, 2013 10:42 pm

I love LandeeOnEtsy!!!

---

sara

on November 14, 2013 11:23 pm

I think the Love frame is so sweet. I always shop etsy for my girls birthday party needs.

---

sara

on November 14, 2013 11:24 pm

tweeted https://twitter.com/SaraMama/status/401203932610822144

---

Amy

on November 15, 2013 12:17 am

Very cute! A teacher's name on it would be a cute gift.

---

Jenny Cathers

on November 15, 2013 8:56 am

I love etsy and show there often. Will def check out your shop! I'd love a board with "notes" like in the picture.

---

on November 15, 2013 2:22 pm

I am still learning about the etsy shops. I'd love one that said PRAY! Thank you for the chance to win!
bleatham*at*gmail.com

---

Jada Smith

on November 16, 2013 12:58 am

I posted on FB and tweeted. I'm buying the "Pray" one from you anyway but can always use an extra for a giftie! They're so cute!

---

Hilary

on November 17, 2013 9:08 am

I love Katiediddesigns! I always get my invitations and holiday cards from her. I think I would like my last name on the frame : )

---

Jules Greenaway

on November 17, 2013 10:10 am

I've shopped Etsy a few times, but don't remember the sites!! I bought single wooden blocks that detailed a birth announcement for friends!! And loved them!! If I get picked for the dry erase board, I'd love the word, LOVE!!

---

MJ

on November 17, 2013 12:13 pm

One of my favorite Etsy shops is A Toymaker's Daughter. If I win, I would choose pray for my teacher's desk!

---

MJ

on November 17, 2013 12:13 pm

Tweeted https://twitter.com/sumrthyme/status/402122325354479616

---

MJ

on November 17, 2013 12:16 pm

Shared on FB.

---

on November 17, 2013 2:04 pm

I would choose the word Pray and hopefully use it to encourage more regular pray in our home!!

---

on November 17, 2013 2:05 pm

Shared on FB!!

---

on November 17, 2013 2:06 pm

I tweeted @richesofhislove!

---

on November 17, 2013 9:46 pm

Love these scrabble message boards! Super adorable! I just retweeted your article to spread the word and I also began following CelebrateTheMoment on Twitter- here is my tweet: https://www.etsy.com/shop/cutelittlecanvases?ref=si_shop
I would love one that says- TO DO . Thanks! Danielle

---

on November 18, 2013 8:44 am

And the winner is….Danielle Dailey (#19)!

---

on November 18, 2013 8:52 am

Congrats to Danielle on being the winner of our giveaway!! And what creative items you have in your etsy shop!! Email me your address – cathy@thegoodstuffguide.com and I will make you the "to do" frame!

---

on November 18, 2013 9:06 am

Thanks to everyone who entered. I loved looking up the etsy shops you mentioned too…thanks for sharing!!

---
Leave Us Some Comment-Love