April 12, 2011
Written by Contributing Writer, Sarah Farthing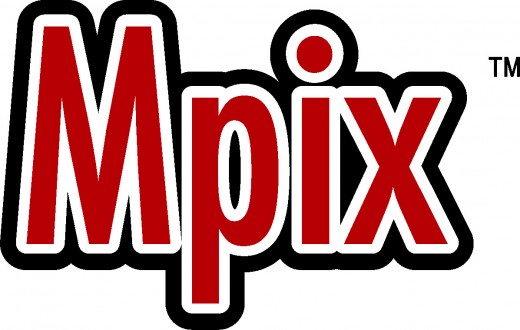 I recently discovered Mpix when a friend shared with me a sale they were having on 8×10 prints.  I am a picture junkie and I am thrilled with the image quality and fast service from Mpix.  I won't trust my pictures with anyone else now!!   The prints I received very quickly in the mail were professional quality in color, clarity and even material.  Included in my order were a few baby pictures from our first digital camera (taken after it had already started a steady decline in performance) and I was shocked at how well they turned out; much better than I expected and in fact much better than those images look on my computer screen.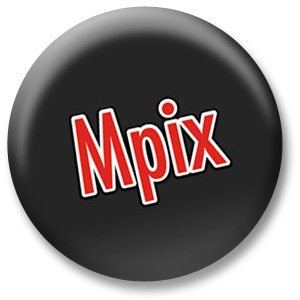 I wanted to learn more so I submitted a few questions and here are the responses from Mpix:
Mpix is a division of Miller's Professional Imaging. Miller's was founded in 1939, and is the largest professional photography lab in the United States. The company has production facilities in Pittsburg, Kansas and Columbia, Missouri.
The big difference between Mpix and the other online photo processors you will find is our rich history and dedication to producing the highest quality prints and products. At Mpix your images and prints are handled by technicians with 5, 10, 20 and even 30 years experience in the industry. That is experience you will not find anywhere else.
With the advent of digital cameras the goal of Mpix was to offer professional quality photo processing to photographers of every skill level.  We do find that professional photographers use Mpix, and they use us a lot! Many professionals have found they can order a 4×6″ or 8×10″ print from Mpix and get an awesome low price and industry-leading quality while they use MpixPro or Miller's for their higher-end items.
At Mpix you can, and should, expect the best. Our 24-hour turnaround time is unmatched in the photo lab world. You will also find our commitment to you as a photographer and your images is one of a kind.
If you ever order prints, or have been meaning to, I very highly recommend giving Mpix a try- I don't think you'll look back!  Now is the best time to do it because Mpix has graciously agreed to give you 20% off your first order!  Upload your images, order your prints and use the code GOODSTUFF when you check out.  This offer expires April 30, 2011, so get your pictures organized and place your order!

Share this post
You might like...
Category: Brilliant
6 Comments »
on April 13, 2011 10:50 am

Thanks for the info. I will give it a try.

---

Mama Nolte

on April 16, 2011 10:20 am

I am downloading photos to the site. Thanks for the link.

---

Jenny Hout

on April 16, 2011 6:38 pm

We printed our family pics this past Christmas with them. They were so cheap we were able to include pics with all our Christmas cards this year. I love them!

---

on April 18, 2011 2:05 pm

Did you just use the first Kodak paper option? There are a lot of choices! I'm trying to figure out the best way to go with our latest professional photos.

---

on April 18, 2011 3:12 pm

Yes, I used the first Kodak paper option and they were great. Just like professional pictures I've purchased from photographers before. I especially noticed how wonderful they look in a frame, because they don't have that super shiny high gloss on them that my prints from other photo processors always had. I can look from across the room and the 29 cent Mpix photos on my shelf pop right out, they are so sleek and crisp. I'm not sure what prints with the other options look like but they were quick to answer my inquiries so you could always submit a question if you're wondering!

---

on April 18, 2011 3:37 pm

Thanks for the quick reply, Sarah. I'm ordering now!

---
Leave Us Some Comment-Love