March 6, 2012
By Contributing Writer, Sarah Farthing.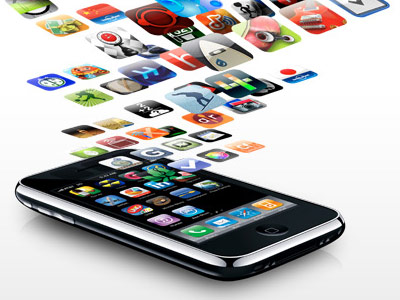 My husband and I were gifted iPhones for Christmas and one of the many things we love about them are the great apps available for kids. I found lists of good apps for kids helpful when I was researching so here is a short list of our family's favorites:
Starfall ABC's: The best phonics app.  Great for toddlers through Pre-K.

Fish School: Great app for letter and number recognition. For toddlers and young preschoolers.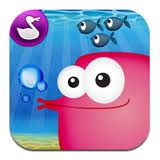 Puzzle Pop: Animated puzzles that are designed for kids. Multi-level play: start easy and progress to more difficult levels once you can complete a puzzle in a certain amount of time.

Park Math: Wonderful math games for preschool and kindergarten kids.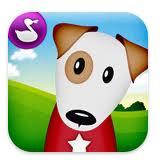 JumpStart Preschool: A great variety of games that teach preschool and kindergarten math & reading skills.

Word Wagon: Fun word play for preschool and kindergarten kids.

Meet The Sight Words (1,2 & 3): The best sight words apps for beginning readers. Buy all three for your preschool or kindergarten student.

PopMath: Math problems solved by popping matching bubbles ('7′ and '4+3′). Great for kindergarten and above. Multiple levels and reward systems plus choose the category of math you want!

If there is an app your kids learn a lot from and thoroughly enjoy, let us know about it!

Share this post
You might like...
Category: Activities, For Kids
8 Comments »
on March 6, 2012 8:46 am

I accidentally forgot to include Super Why- another great app for preschoolers!

---

Jules Greenaway

on March 6, 2012 8:51 am

Monkey Preschool Lunchbox!!!! My adorable is learning his colors, shapes & even fruits!!!! And it's only .99

---

on March 6, 2012 5:36 pm

Isn't it amazing everything your phone can do these days?! For school-age kids – my girls like these apps: Sudoku Joy (super simple ones!); Moxie; Mad Libs. I downloaded the popmath one too! Thanks for the suggestion.

---

Kristen

on March 6, 2012 8:19 pm

Toontastic is free today! create your own storyboards, record voice, add movement, etc.

---

Kristen

on March 6, 2012 8:19 pm

I also like Montessorium apps.

---

Michelle

on March 8, 2012 6:55 pm

We love the stories. We have Grover's Monster at the end of the Book. It is a hit!

---

Mama Nolte

on March 10, 2012 10:10 pm

Have you heard of My First Words- Animals
shows a picture of an animal like a lion. You slide the tiles to spell lion then it roars.

---

on March 13, 2012 4:13 pm

My older child enjoys Stack the States. There's also Stack the Countries, but we don't have it – yet! Definitely worth the cost ($1.99 I think). I have abc PocketPhonics for my younger child who is learning to read. There is a Lite version for each of these apps. We also have Aqueduct 101 – it's a game of slide-the-piece type logic puzzles. At 8 years old, my oldest can play the easier levels.

---
Leave Us Some Comment-Love