May 10, 2011
Written by Contributing Writer, Sarah Farthing
I am amazed by the extraordinary talent and creativity of everyday people.  It has never been easier to 'set up shop' in America and offer the fruits of your labor to willing and interested buyers.  If you haven't heard of Etsy yet, you have got to take a look!   Etsy.com is "your place to buy all things handmade."
You'll want to search around for specific products that are relevant in your life, but here are a few sites I think you shouldn't miss: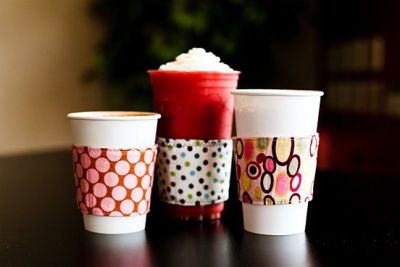 Aren't these Coffee Cuffs awesome?!   Erin's Etsy shop has three priorities: Style, Quality and Individuality.  "Erin Kate Creations focuses on bringing a parent's sense of style into the everyday gear necessary for life with little ones. For beautiful, one of a kind, quality Joey Pocket Sling Carriers, Burp Cloth Trios, Car Seat Strap Sleeves, and Coffee Cuffs, shop Erin Kate Creations!"   Shop this Etsy store at: Erin Kate Creations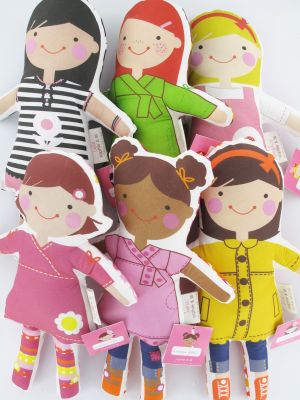 The custom, handmade dolls in this store are adorable and so unique!  "Sophie & Lili dolls are digitally printed on high quality quilter's cotton & handmade by the artist, Jennifer Vallez. Each doll is backed with a complementary print (some new/some vintage) & can be personalized with the name of your choice."  Shop this Etsy store at: sophie & lili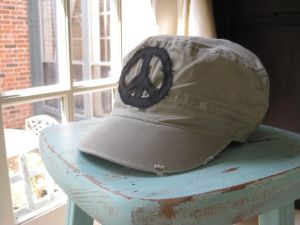 Find great gifts here for teachers and graduates, with a charitable bonus!  "Take Flight Boutique is PROUD to support HOMES FOR OUR TROOPS! 5% of all proceeds will go to Homes for Our Troops. This foundation builds specially adapted homes for severely injured veterans. HFOT is a national non-profit, non-partisan 501(c)(3) organization. To learn more, please visit www.homesforourtroops.org."  Shop this Etsy store at: Take Flight Boutique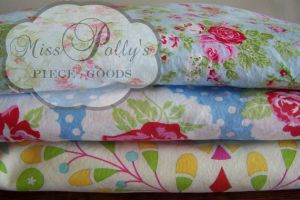 Gorgeous crib bedding for your little one's nursery!  It never even crossed my mind before my twins were born that I could have crib bedding of my own design!  From the shop owner: "Design your own baby crib bedding from fabrics you love to create a one-of-a-kind nursery.  Preparing for the arrival of a new little one is such an exciting time! Some of my fondest memories are connected to rare quiet moments in the nursery with each of my babies. It's my pleasure to help you design and furnish a special place to create your own memories."  Shop this Etsy store at: Miss Polly's Piece Goods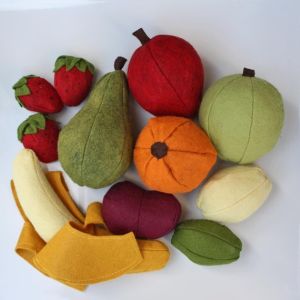 She writes: "I love custom orders. You can check out my "sold" section or my Flickr pictures for more options of food. If you see something you like, please contact me. Thanks.  I'm honored to say that for the 3rd year in a row my felt food will be in the Chicago Children's Musuem Summer Block Party Exhibit!"  Shop this Etsy store at: Becky M on Etsy
Do you shop Etsy?  What's your favorite store?!
If you have an Etsy store, be sure to leave a link so we can check it out!

Share this post
You might like...
Category: Brilliant, Girl Time
Tags: Etsy, favorite Etsy stores |
8 Comments »
jeff

on May 10, 2011 9:24 am

great– let's all support small USA businesses

---

Mama Nolte

on May 10, 2011 9:43 am

I'm with you, Jeff. I will check out these 'handmade' businesses. Beautiful photos, too.

---

on May 10, 2011 11:38 am

Thank you so much for your contunued suuport of handmage goods via Etsy! I love these items, so cute and there is nothing better than giving a gift that is truly one of a kind!!!

I LOVE this blog, great job Miss Heidi!!!!

---

on May 10, 2011 11:40 am

These small companies are great for the "GREEN movement"!

Buying handmade, directly from the artist or from small, independent retailers, means that fewer resources are spent in transportation, storage, and packaging.

Shop handmade, it's more fun!

---

on May 10, 2011 11:40 am

Great Job Sarah! Great article!

---

monkygm

on May 10, 2011 12:52 pm

LOVE the Coffee Cuffs! I am always in need of something like this for when my son gets drinks/sodas/smoothies/shakes "to go" when we are out and about so his hands don't get cold! Great idea!!!

---

Julie R.

on May 11, 2011 7:56 am

I purchased this maple leaf hook from etsy. It was my first etsy order and I wasn't sure how it would be so I only ordered one. I loved it so much that I ordered another. Actually I probably should have ordered 3, so I may be placing another order in the future. =)
http://www.etsy.com/listing/49324513/maple-leaf-hook
I have them on the side of my cupboard and they hold our keys.

---

Julie R.

on May 11, 2011 8:01 am

I also saw a discussion about etsy on a talk show. They mentioned that they were able to negotiate with sellers. I hadn't thought of that before. After the show w/ a different etsy vendor, I was ordering a custom piece. I asked if I placed the order if I could have free shipping, and they agreed. It saved me a couple of bucks.
I'm not advocating negotiating and screwing the seller, but making it a win/win situation felt good.

---
Leave Us Some Comment-Love