September 6, 2011
Written by Contributing Writer, Sarah Farthing
I have several good friends that deal with food allergies in their families.  Not until you are close to someone facing this challenge do you realize just how consuming and overwhelming a food allergy diagnosis can be.  There is a lot of worry, perpetual research and constant planning involved, typically with no end in sight.  Fortunately, there are resources to turn to that help families cope, thrive and educate.  Here are just a few good ones I have come across recently:

The Food Allergy Mama , Kelly Rudnicki, is raising four kids in a Chicago suburb.  Her son, John, was diagnosed at age one with severe dairy, egg, peanut, tree nut and legume allergy.  She writes:  "It has become my life's purpose to raise awareness and increase funding for food allergy research. I am passionate about not only keeping my son safe, but alive. A food allergy diagnosis is scary; it is the fear of the unknown that keeps us moms of food allergic children awake at night. Class parties, birthday parties, family celebrations, skate night, or even date night…these are all things I think about in regard to my son."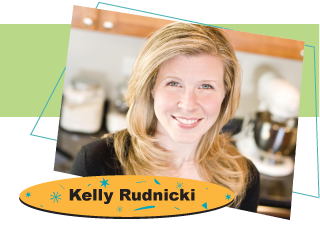 Check out Kelly's blog at: www.foodallergymama.com and find everything from advocacy opportunities and recommendations to 504 plan examples and recipes!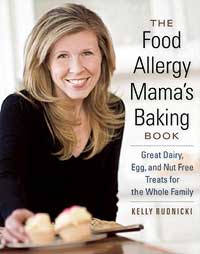 You can also order Kelly's book, The Food Allergy Mama's Baking Book for your own shelf or for a friend or relative.
Speaking of recipes, you have to check out the gluten-free goddess….

Karina Allrich offers this summary of her gluten-free section of the blogosphere:  "Each week I share my latest gluten-free recipes, focusing on fresh, seasonal ingredients. Living gluten-free has inspired me to get creative in the kitchen. I hope my recipes inspire you to make your day delicious."
Don't you worry about not being inspired if you click over to her site: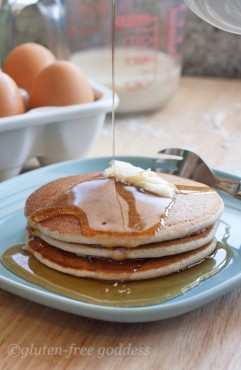 See?
And: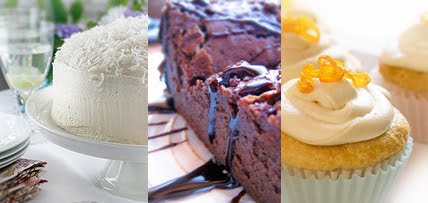 I have more sites to share so don't rush over to www.glutenfreegoddess.blogspot.com just yet!
When there isn't time to experiment with new recipes or when you're planning meals during travel, consider consulting Allergy Eats when you're choosing where to dine: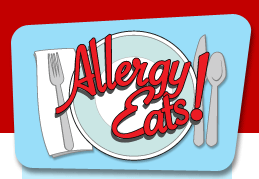 AllergyEats is another great resource born from the ingenuity of a concerned parent of food-allergic children.  This Dad has five kids, three of them with food allergies.  He also has an economics degree from MIT and almost two decades of experience as a business analyst.
As defined on www.allergyeats.com, "AllergyEats is a comprehensive, user-friendly guide to allergy-friendly restaurants across the United States.  It is a peer-reviewed directory of restaurants – rated by people with food allergies, for people with food allergies.
Our database has over 600,000 restaurant listings across the U.S. – from large chains to small mom and pops, from gourmet to greasy spoons. We've laid the groundwork by providing you with menus (including gluten-free), allergen lists, certifications, nutritional info, phone numbers, website links, and more, where available, as well as other relevant information from restaurants."
Conveniently, this information is available to you through a new mobile app you can download for your iPhone or Android!  What a wealth of valuable information to have at your fingertips, all in one place!

This last site I'm sharing today is a direct sales company called Wildtree.  Their goal is to help parents serve up "natural, nutritious foods that do not aggravate existing medical conditions or food allergies and sensitivities."   They differentiate their products in the marketplace by affirming that they are free of preservatives, additives, MSGs and food colorants and dyes.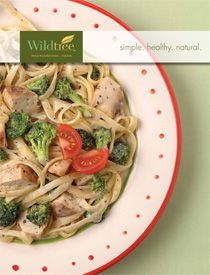 For example,  "…add one tablespoon of our Hearty Spaghetti Sauce Seasoning to a 28 ounce can of crushed tomatoes and heat. The sauce is great and does not contain any undesirable additives. You can also use your own garden fresh tomatoes. Add mushrooms, onions, a little Grapeseed oil or olive oil or anything else to personalize the sauce. Cost? about $1.50 for 28 ounces – not $2.49 for 10 ounces.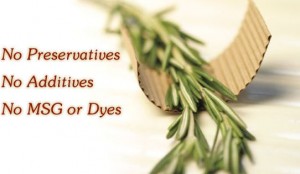 Wildtree was founded by Leslie Montie when she discovered that her children required special dietary restrictions because of medical conditions.  She says:  "It was amazing how this impacted our entire family.  I needed to come up with meals that my children would not react to, yet still enjoy. And since I was a full-time working mom, they had to be easy to make."  She set out experimenting with her parents, Frank and Judy, and remembers "It was really a hit and miss sort of process and we came up with some great ideas.  I remember thinking that others could benefit from what we discovered; how to make mealtime an enjoyable and effortless experience, dietary restrictions or not!"
In 1999 Wildtree officially launched as a party plan company and has grown tremendously over the last decade.
Check out their products or place orders at  www.mywildtree.com
There are other sites that are a great resource for adults and children with food allergies- if you know about one, let us know!
Share this post
You might like...
Category: For Kids, Wondermom Resources
3 Comments »
Mama Nolte

on September 6, 2011 9:05 am

Excellent post on an important topic.
I admire all the adults who every day have to think about this issue. Thank you for supporting them in their efforts.

---

Stephanie C.

on September 6, 2011 11:14 am

Thank you so much for this post. Food allergies are very scary and we only have to deal with one (peanuts). But it is so true about the constant worry about school parties, family gatherings, etc. Thanks again for the great links!

---

on September 6, 2011 1:54 pm

When we dealt with food allergies (peanut and eggs, which my daughter has since outgrown), we shopped PeanutFreePlanet.com. They have a great product search feature so you can filter their product listing by specific allergen/ingredient/dietary requirement(s). And also? The chocolate was delicious!

Thanks for helping to spread awareness about food allergies!

---
Leave Us Some Comment-Love