May 11, 2010
I had to show you this gorgeous garden in Greensboro, North Carolina and get this – it's just for the adorables.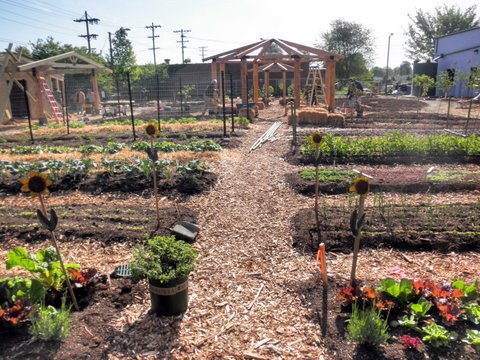 This month, the Greensboro Children's Museum will become the first museum in the country to have an Edible Schoolyard (ESY) and the first one geared specifically for elementary school students.
Affiliated with Alice Waters' Chez Panisse Foundation and the original Edible Schoolyard Program in Berkeley, Calif., the Greensboro program will serve as a national model for other museums and institutions promoting health and wellness in our adorables and young families.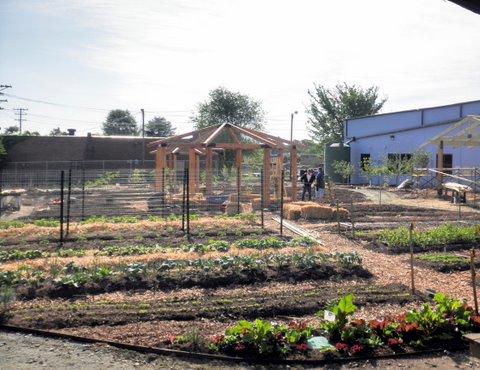 Featuring gardens, a greenhouse, teaching kitchens, composts and even a chicken coop, the half-acre ESY at the Greensboro Children's Museum (GCM) will serve adorables under 10 throughout the local community.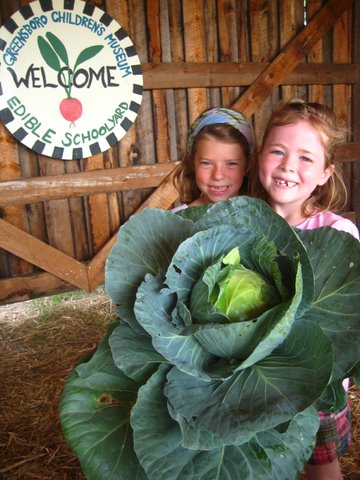 Local adorables will learn where food comes from by planting, growing, harvesting and preparing food simply and nutritiously. Ongoing programs, camps and field trips will offer children the opportunity to participate in a "seed to table" experience, nurturing their minds and their bodies.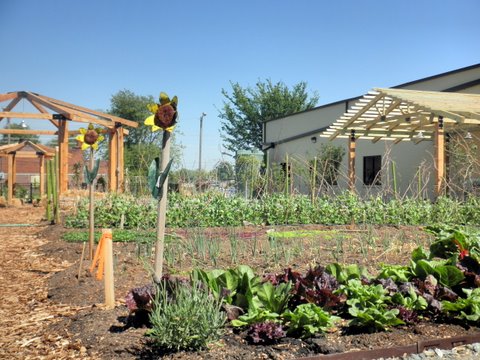 The ESY will expose the adorables to healthy eating and balanced nutrition, and teach them about where food comes from – the earth, not the drive-through.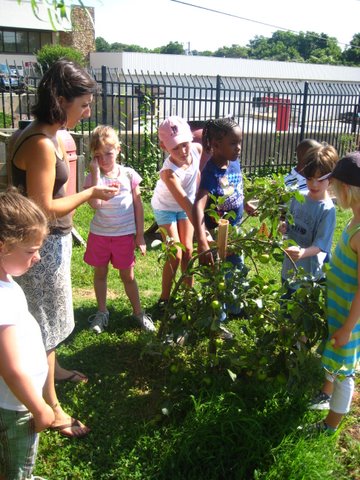 The elder adorables will get to help create recipes and make delicious meals such as eggplant parmesan, pesto pasta and oven-baked pizza, using fresh herbs and vegetables they helped grow.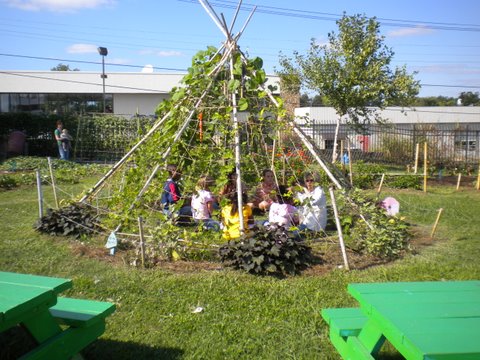 That's it – I'm packing my bags and moving to Greensboro.  This tent will be my home.  For more info, you can visit the Greensboro Children's Museum.

Share this post
You might like...
Category: Activities, Garden
Tags: children's gardening, Greensboro Children's Museum |
6 Comments »
on May 11, 2010 7:51 am

We're planning to visit during the summer – I know this will be a highlight for my kids.

---

on May 11, 2010 10:08 am

Your new home is one sure way to slow down on guest's visits! But the garden's are something too many children never experience today. I firmly believe more outdoor, natural activities are needed for well rounded development.

---

on May 11, 2010 2:35 pm

Thanks for the write up on our new Edible Schoolyard! We think it's just a fantastic project and are so excited for the opening on May 22nd! Please come to visit us and feel free to "camp out" in green bean teepee huts anytime!

Steffany Reeve, Marketing Director of the Greensboro Children's Museum
sreeve@gcmuseum.com

---

Julie

on May 12, 2010 7:14 am

This looks great. My son's school has a small garden and he LOVES it. Hopefully we'll plant one here at home this year. Years ago we visited the campus of Michigan State University and they had a nice children's garden too. They had flowers/veggies/fruit labeled A-Z, bean teepee, etc. We had a great time in the garden (however no picking/eating)

---

Julie

on May 12, 2010 7:15 am

Here is the link for the MSU garden…
http://4hgarden.msu.edu/tour/overview.html

---

on May 17, 2010 2:27 pm

I love the Edible Schoolyard programs. We have a school that does that here in New Orleans. Did you see any of the Jamie Oliver Food Revolution show? Seeing the kids on that, who didn't know the difference between a tomato and a potato just by looking, really drives the point across that we need to get kids involved in hands on activities early on so they can learn about where they food they eat comes from. I'm excited to see more and more communities are realizing the importance of this!

---
Leave Us Some Comment-Love