June 8, 2010
This past weekend I kissed the Running Man and the adorables goodbye (and ran back for second helpings) and boarded a flight bound for Traverse City, Michigan for a little R&R with the same sweet girls I've been meeting up with every year since college.
Oh, and there was one among us who got married this weekend.
Here we are upon just meeting up: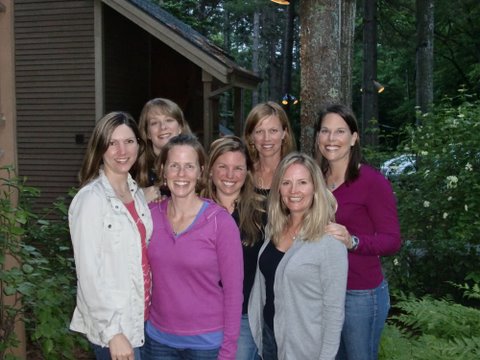 And here's the blushing bride: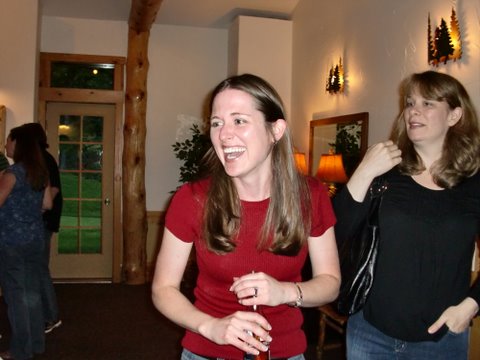 She really was just that happy all weekend.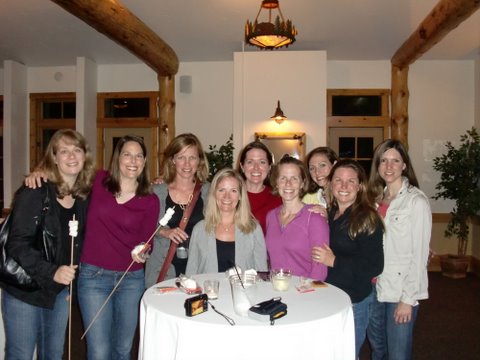 What can I say?  It was heaven.
I love that quick banter among old friends trying to cram a year's worth of new babies, new jobs, new houses, gossip, and loads of hysterical laughter into 2 days. It's never enough time, but I leave with just enough fuel to get through until next year.
Oh my goodness do they mean the world to me.
So for the ceremony we got all gussied up…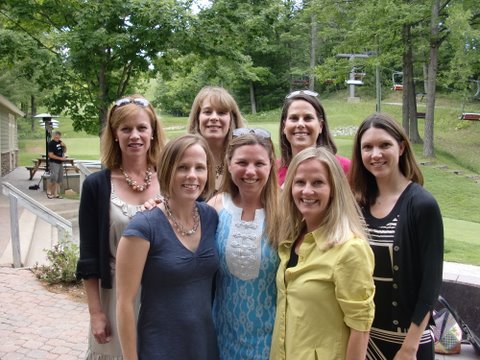 And rode the chairlift up the hill to the wedding ceremony.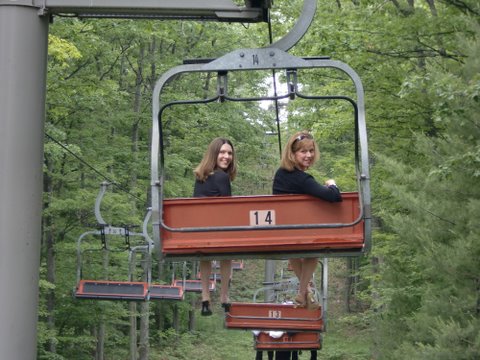 Despite the rain (it is after all, lucky for a new marriage), it was a gorgeous ceremony and I wish I had the priest's homily to share with you here – it was among the best I've heard and a great reminder to cherish and celebrate our marriages every day.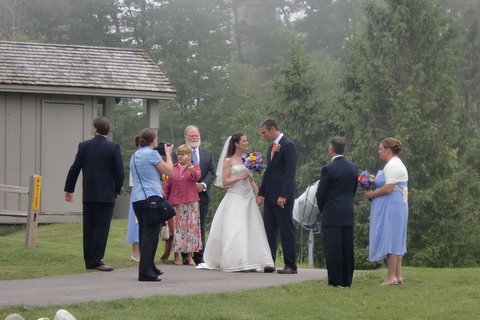 Here's to new beginnings!
And of course, to the lifetime friendship with great girlfriends.
'Til next year…

Share this post
You might like...
Category: Girl Time
Tags: Girls weekend, weddings |
6 Comments »
on June 8, 2010 10:16 am

What fun! Love to see these pictures, and it's great you all still can get together!

---

on June 8, 2010 10:45 am

So glad you were able to get away. It is so important to set aside time for those special girlfriends in our lives.

---

Jenny Hout

on June 8, 2010 10:57 am

Love it!

---

on June 8, 2010 12:00 pm

This got me all emotional! So fun!

---

Julie

on June 8, 2010 10:08 pm

So much fun and love!!!!! Great that you are able to get together each year.

---

on June 15, 2010 9:35 am

So glad you were able to get away. It is so important to set aside time for those special girlfriends in our lives.

---
Leave Us Some Comment-Love