September 5, 2011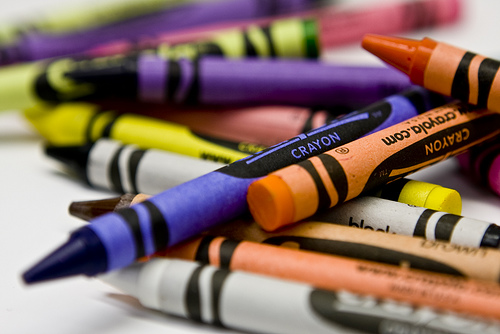 This giveaway was such a favorite of mine – and we were able to fund 2 great school projects – that we're doing it again!
With all the hype on Back-to-School (The Good Stuff Guide included!), it's easy to forget the thousands of adorables who won't be bringing new crayons, markers, and backpacks to school.
So today our "winners" are going to be those adorables.
I need you to meet DonorsChoose.org

Donors Choose.org is a highly-rated 501(c)(3) Not-for-profit which pairs helpful people with needy classrooms.  You can find classrooms to help by a specific subject area, by state (even by city), or by urgency of need.
"Giveaway"
The Good Stuff Guide will donate $50 + $1 for every comment entered by Tuesday, September 13th for a maximum of $200 to DonorsChoose.org.  The "winner" gets to choose the state where the money will be sent, and has the option to choose the specific classroom (high poverty classrooms only please).  UPDATE: I will extend this to Friday, Sept 23rd and may be tempted to go to $300 donation if there are tons of comments to support it.  Please read through the comments and support these schools!!
Because I just LOVE comments, here's how to gain extra entries (please leave them as separate entries):
1. Do you subscribe by email or RSS to The Good Stuff Guide? I love my subscribers, so you get an extra entry. Wahoo!
2. Email 5 of your friends about The Good Stuff Guide and tell them what a rockin' website this is. We'd love to have them join us!
3. "Like" The Good Stuff Guide on Facebook and receive the latest news and your chance at additional giveaways. (We LIKE you too!)
4. "Share" any recent post from The Good Stuff Guide on your Facebook wall by clicking 'Share' under our Facebook posts with links to The Good Stuff Guide site.  This makes a visit to our site just a click away for all your Facebook friends – the more the merrier…
(Feel free to do them all – that's a total of 5 entries!)
So, yes, each of you can be responsible for $5 going towards DonorsChoose.org.  In fact, I'd be thrilled!
And please visit DonorsChoose.org to see what classrooms have need of in your area, or nationwide.  Every little bit helps!  You can donate in any amount.
Hopefully through our efforts, lots of adorables will become winners today!

Share this post
You might like...
Category: Fundraising, Gear
157 Comments »
Anna Marie Joyce

on September 14, 2011 9:07 pm

I've sent your facebook page to my whole email address book!

---

Anna Marie Joyce

on September 14, 2011 9:07 pm

Next step – become an email subscriber!

---

Mary

on September 15, 2011 1:44 am

Great!

---

MJ

on September 16, 2011 4:14 pm

Thanks again for spreading the word about DonorsChoose. I know almost every teacher who has entered and all are very deserving.

---

MJ

on September 17, 2011 3:22 pm

Did you pick a winner yet?

---

MJ

on September 23, 2011 7:07 pm

LOL I evidently cannot read. I thought this ended last Friday…. hangs head in shame….

---

MJ

on October 7, 2011 4:16 pm

Do you post your winners?

---
Leave Us Some Comment-Love