July 7, 2011
Do your adorables need a little project to keep them busy this summer?
You are in for a huge treat!!
These are the Magic School Bus Science Kits from The Young Scientists Club.  Filled with hands-on activities and detailed manuals to help you explain what's happening, these kits are a HIT with my adorables!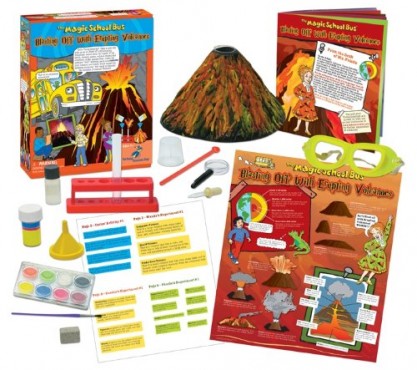 This is the Erupting Volcanos kit which we tested and LOVED!  Learn about layers of the Earth, volcanic shapes, and tectonic plate movement while creating a perfect lava mixture and causing an explosive eruption.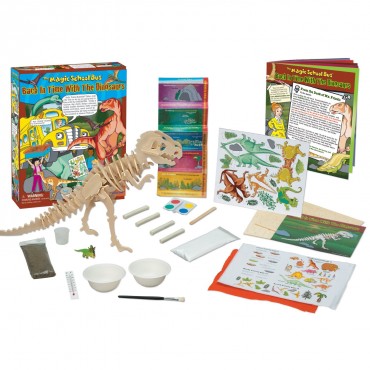 The Back in the Time of Dinosaurs kit.  Create a timeline, design a diorama, build a wooden dinosaur replica, make cast and mold fossils, mold clay dinosaur teeth and more.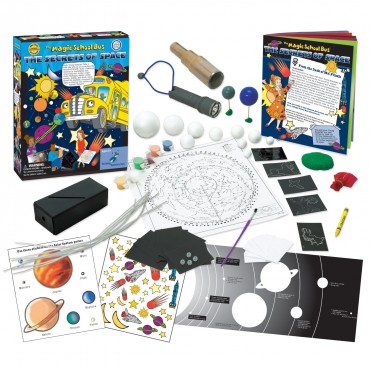 And this is the Secrets of Space kit.  Construct a night-vision flashlight, design a solar system mobile, build a constellation box, and draw constellation cards.
And there are many more!  You can see all the Magic School Bus kits here.
Giveaway
One lucky, lucky winner can win Erupting Volcanos kit simply by leaving a comment by Tuesday, July 12th.  I'll choose the winner using Random.org and announce it on Wednesday.
Because I just LOVE comments, here's how to gain extra entries (please leave them as separate entries):
1. Do you subscribe by email or RSS to The Good Stuff Guide? I love my subscribers, so you get an extra entry. Wahoo!
2. Email 5 of your friends about The Good Stuff Guide and tell them what a rockin' website this is. We'd love to have them join us!
3. "Like" The Good Stuff Guide on Facebook and receive the latest news and your chance at additional giveaways. (I LIKE you too!)
4. "Share" any recent post from The Good Stuff Guide on your Facebook wall by clicking 'Share' under our Facebook posts with links to The Good Stuff Guide site.  This makes a visit to our site just a click away for all your Facebook friends – the more the merrier…
(Feel free to do them all – that's a total of 5 entries!)
In other news, my dear mother-in-law is letting me re-landscape the cottage.  So I visited here:
Be still my heart.
I came home with those blue delphiniums there in the foreground.
I headed straight to the hydrangea area: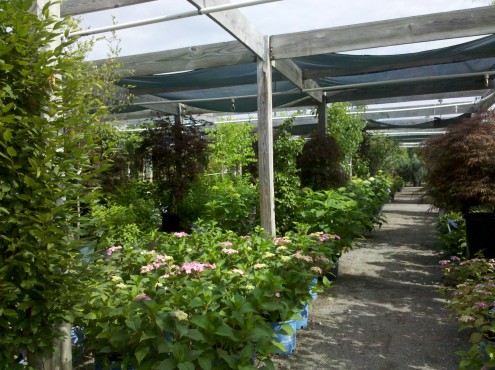 More photos to come…
Have a great summer day!


Share this post
You might like...
Category: Activities, Toys and Gift Ideas
60 Comments »
Teresa Gunn

on July 12, 2011 3:20 pm

Facebook fan. Thank you.

---

Amy G.

on July 12, 2011 3:20 pm

FB Fan

---

Amy G.

on July 12, 2011 3:21 pm

Just e-mail 5 friends about your great site!

---

Gretchen

on July 12, 2011 4:36 pm

Love the Magic School Bus..

---

Gretchen

on July 12, 2011 4:36 pm

I'm a FB fan

---

Megan

on July 12, 2011 4:52 pm

I found you on FB threw Moneywise Moms

---

Megan

on July 12, 2011 4:52 pm

can I play with this too?

---

Megan

on July 12, 2011 4:53 pm

science is so much fun to do with the children

---

Lynsi

on July 12, 2011 11:52 pm

My son needs this!

---

Lynsi

on July 12, 2011 11:53 pm

Also a fb fan.

---
Leave Us Some Comment-Love