August 15, 2011
Happy, happy Monday to you!
After spending 4 days in Northern Cali and 2 weeks in Colorado, we're back for one last week in Michigan.  (I'll recap with all of our photos on Wednesday…) When we return to our house (if we still recognize it), we will have been gone more than 7 weeks.  Crazy!
And I think we'll do it again next summer…  It's been wonderful to spend so much time with family.
Today, to help you with your back-to-school organization efforts, I'd like you to meet the Organized Family Menu Planner:
This handy meal planner has 52 weeks for you to get your family's meal planning perfectly organized so you can plan ahead with your grocery shopping.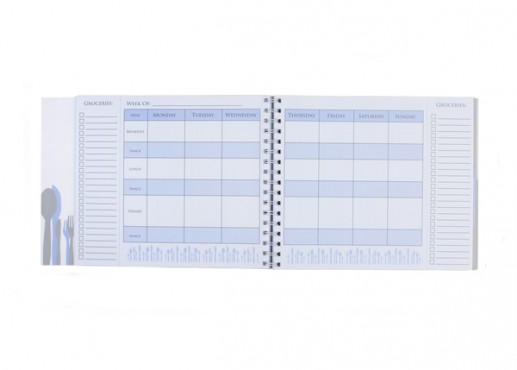 The interior pages feature tear-away grocery lists so everything you need is in one place.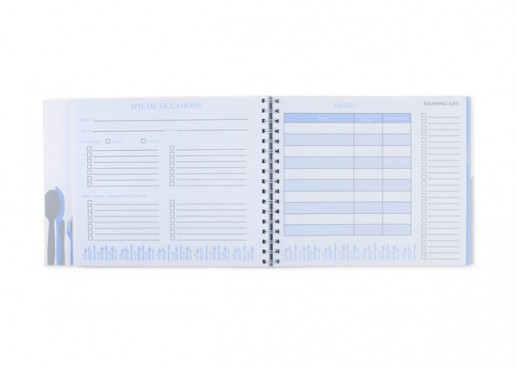 I also like that there are special pages for parties and holiday dinners where you just need everything seriously organized.
One great bonus is the big open pocket envelope, perfect for extra recipes and coupons.
I love fall for back-to-school organizing!!
Giveaway
One lucky, lucky winner can win an Organized Family Menu Planner simply by leaving a comment by Tuesday, August 23rd.  I'll choose the winner using Random.org and announce it on Wednesday.
Because I just LOVE comments, here's how to gain extra entries (please leave them as separate entries):
1. Do you subscribe by email or RSS to The Good Stuff Guide? I love my subscribers, so you get an extra entry. Wahoo!
2. Email 5 of your friends about The Good Stuff Guide and tell them what a rockin' website this is. We'd love to have them join us!
3. "Like" The Good Stuff Guide on Facebook and receive the latest news and your chance at additional giveaways. (I LIKE you too!)
4. "Share" any recent post from The Good Stuff Guide on your Facebook wall by clicking 'Share' under our Facebook posts with links to The Good Stuff Guide site.  This makes a visit to our site just a click away for all your Facebook friends – the more the merrier…
(Feel free to do them all – that's a total of 5 entries!)

Share this post
You might like...
Category: Brilliant, Mission Control
65 Comments »
Guillermo

on August 16, 2011 4:47 pm

Makes you appreciate how much time and thought our wives have to put into our meals each day!

---

Guillermo

on August 16, 2011 4:55 pm

email subscriber

---

Guillermo

on August 16, 2011 4:56 pm

liked on fb

---

alison

on August 17, 2011 1:10 pm

i need this

---

alison

on August 17, 2011 1:10 pm

email subscriber

---

alison

on August 17, 2011 1:11 pm

emailed 5 friends about giveaway

---

alison

on August 17, 2011 1:11 pm

like the good stuff guide on fb @ alison sheardy czischke

---

Sue

on August 17, 2011 11:00 pm

email subscriber cool organizer

---

Sue

on August 17, 2011 11:00 pm

facebook fan too.

---

Gillian Schaadt

on August 18, 2011 3:17 pm

I need this sooo badly! Any chance of getting a coupon if we arent lucky enough to win??

---

Gillian Schaadt

on August 18, 2011 3:17 pm

Fb follower!

---

Gillian Schaadt

on August 18, 2011 3:17 pm

subscriber!

---

Sarah

on August 19, 2011 3:18 pm

I'm always looking for new ways to get organized!

---

on August 19, 2011 5:46 pm

FB liked!!! ♥

---

on August 19, 2011 5:46 pm

told my friends!

---
Leave Us Some Comment-Love