December 9, 2013
Written by Marykate O'Malley, mother of three wonderful children, Gladwyne PA 
I was late to the home brewing system. I am a "but what's wrong with my coffee maker" person. The answer? Nothing. But it can be SO much better!
Introducing …. Tassimo! The single-cup home brewing system that brews an assortment of café-style beverages including coffee, tea, cappuccino, espresso, latte, hot chocolate and more…all conveniently at home!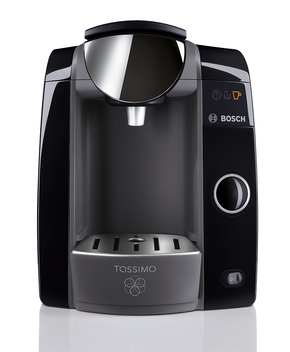 And for you, wonderful readers, a giveaway!
One lucky, lucky winner can win a Tassimo Home Brewing System, simply by leaving a comment by Friday December 13th. We'll choose the winner using Random.org and announce it on Saturday December 14th!
 GIVEAWAY INSTRUCTIONS….
Because we just LOVE comments, here's how to gain extra entries (please leave them as separate entries):
1. Do you subscribe by email or RSS to The Good Stuff Guide? We love our subscribers, so you get an extra entry. Wahoo!
2. Email 5 of your friends about The Good Stuff Guide and tell them what a rockin' website this is. We'd love to have them join us!
3. "Like" The Good Stuff Guide on Facebook and receive the latest news. (We LIKE you too!)
4. "Share" this post from The Good Stuff Guide on your Facebook wall by clicking 'Share' under our Facebook posts with links to The Good Stuff Guide site.
5. "Pin" any of The Good Stuff Guide's photos to one of your pinterest boards!
6. Follow @goodstuffguide on twitter and tweet this article with the following the hashtags #GSGgiveaway
(Feel free to do them all – that's a total of 6 entries! Are you feeling lucky?!)
Good Luck!
Share this post
You might like...
Category: Brilliant, Cookin', For Moms, For The Home, Kitchen, Kitchen Gadgets, Kitchen Pantry, Momzone
111 Comments »
Jenn

on December 13, 2013 5:12 pm

Love this!

---

Jenn

on December 13, 2013 5:20 pm

I pinned GSG.

---

Jenn

on December 13, 2013 5:21 pm

and emailed 5 people

---

Jenn

on December 13, 2013 5:22 pm

I follow on FB

---

Jenn

on December 13, 2013 5:22 pm

And subscribe to RSS

---

Julia C.

on December 13, 2013 10:12 pm

This would be a great gift for my husband!

---

Julia C.

on December 13, 2013 10:12 pm

Liked on Facebook!

---

Julia C.

on December 13, 2013 10:12 pm

Pinned on Pinterest!

---

Andrina G

on December 14, 2013 10:18 pm

I subscribed via email Thank you.

---

Christine

on December 19, 2013 2:41 am

im a coffee addict! i read that the giveaways were extended so i hope i didnt miss the deadline to enter this one!

---

Christine

on December 19, 2013 2:42 am

Im happily subscribed by email!

---
Leave Us Some Comment-Love