May 21, 2010
Happy Home Tour Friday to you!
Today we're headed to suburban Philadelphia to see a magnificent home(!).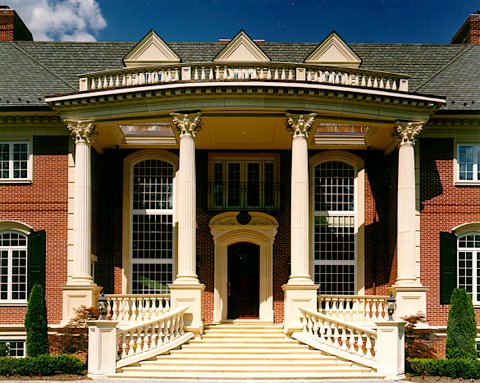 Friends, we're not in Kansas anymore…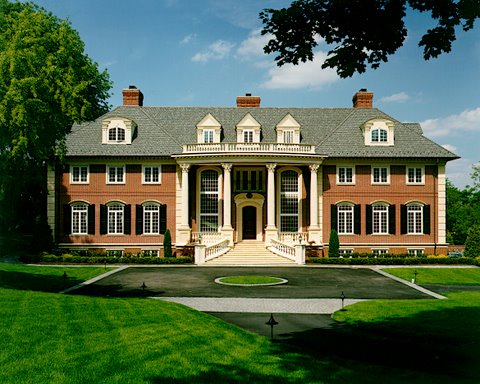 I'm sure I just heard you gasp.  No worries, I did the same from here.
I've just finished yet another Jane Austen-inspired novel and estates like Rosings and Pemberly have nothing on this home, er, manor.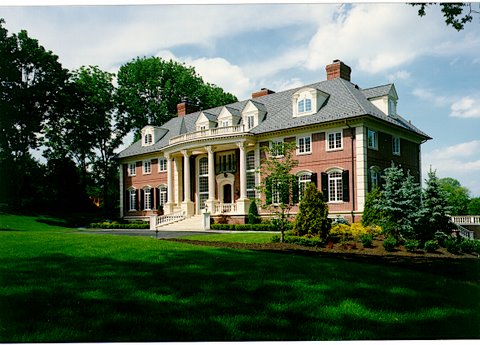 Regal, Elegant, Traditional.  Jaw-dropper.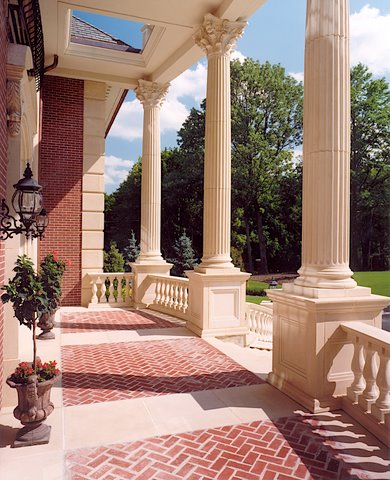 View from the entry porch…  Love the intricacy of the brick work.
The rear of the home is grand for entertaining.  Can you imagine??!?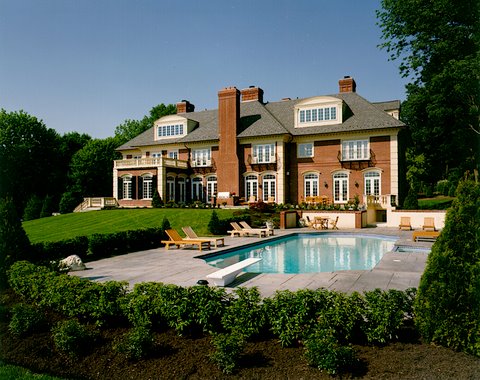 I envision a monster pool party with a game of soccer occurring simultaneously on that gorgeous lawn.
Moving indoors…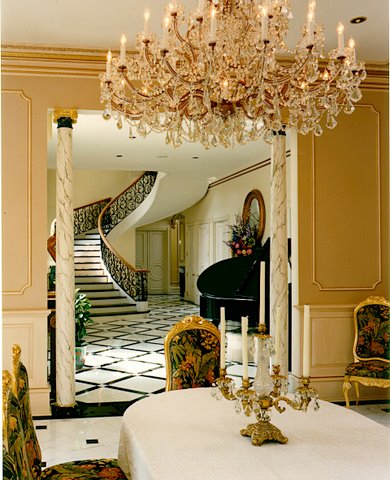 This view from the dining room to the entry's grand staircase with its intricate marble floor and concert-style grand piano set the tone for the home.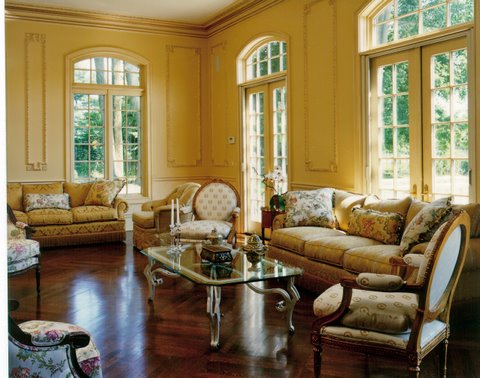 The living room is formal and imposing.  Best manners here please.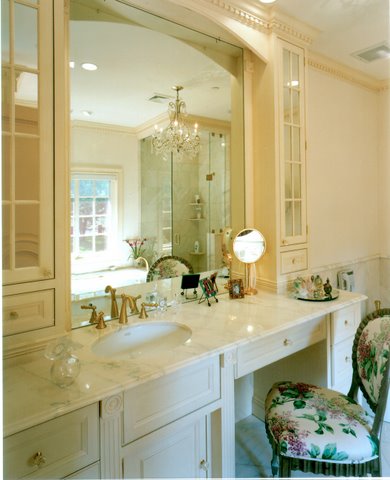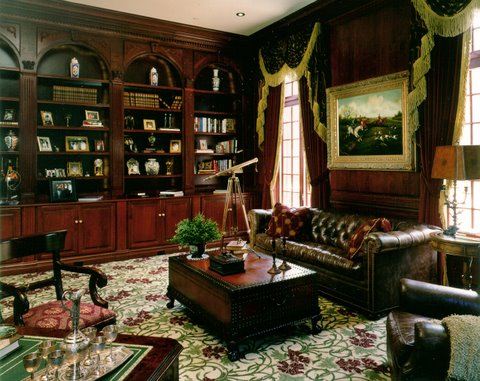 The library is masculine and traditional.  In my Jane Austen frame of mind, this is where the men retreat for port and political banter after dinner.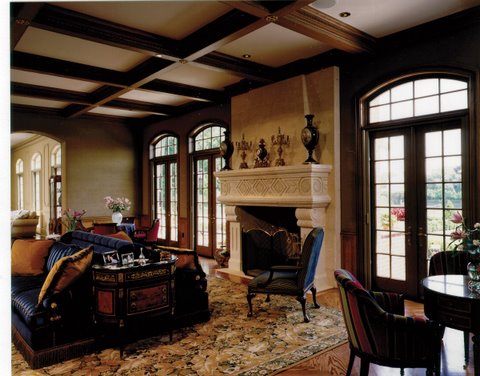 The family room facing to the pool and yard beyond is still grand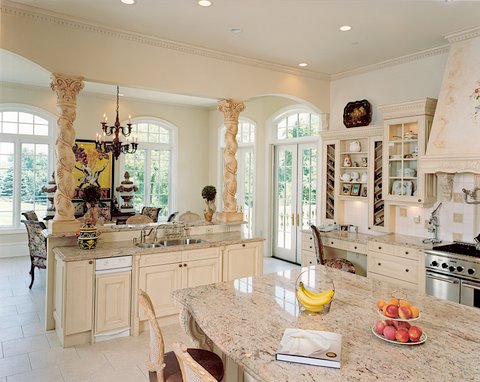 And the kitchen.  Ahh, lovely.
Special thanks to Gardner/Fox Associates of Bryn Mawr, PA for this incredible home tour.  They were the design and build team responsible for all of this beauty.
Many thanks to Jeffrey Totaro for use of his photos.

Share this post
You might like...
Category: Home Tours
Tags: Gardner/Fox Associates, Home tour Friday, Philadelphia home |
5 Comments »
on May 21, 2010 8:48 am

Pretty perfect! They need an area rug in the living room to warm it up a little more.

---

Alison

on May 21, 2010 11:51 am

Always love seeing what you have to share on Home Tour Fridays!!!

---

Ingmar

on May 21, 2010 1:32 pm

It looks so amazing it's hard to imagine it's real…

---

Lesli

on May 21, 2010 2:08 pm

Oh WOW!!! I love it all, but especially the kitchen!!

---

on May 23, 2010 11:21 am

Clearly no children in this home with all those breakable scattered about. Also, I still can't quite figure out how Fisher Price and "elegant" can occur at the same time. .

---
Leave Us Some Comment-Love