January 29, 2010
Home Tour Friday!
Grab your passport because we're heading north to Toronto today to see a graceful, tranquil home.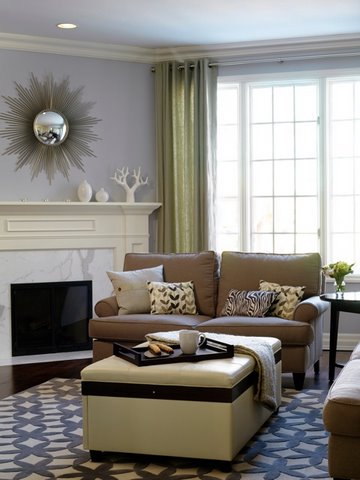 Welcome to the Living Room.  I already feel a little calmer.
This is the other side of the room – I just love, love a striped wall.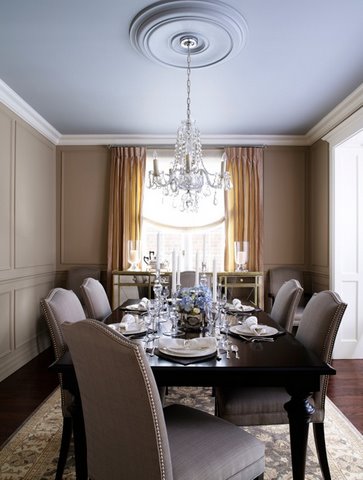 Dining room.  Oppulent, but also subtle.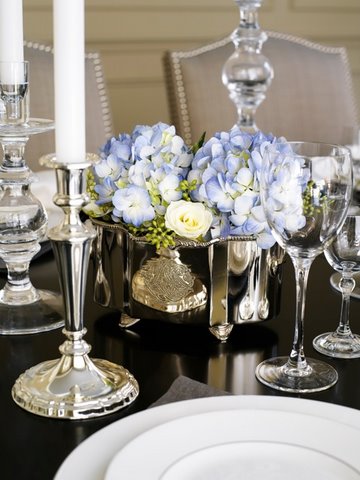 Gorgeous!  Hydrangeas, silver footed bowl, silver candlesticks, crystal.  Stunning together.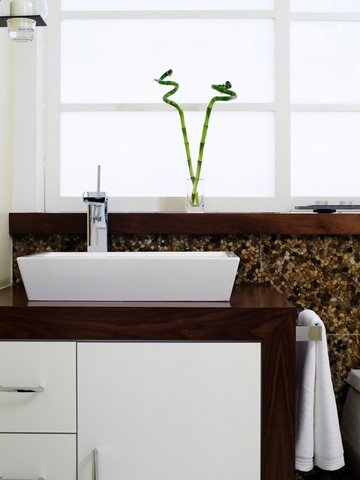 Bathroom.  Love the pebbled wall there.
Hello gorgeous kitchen.  The word that is coming to me is: crisp.
Clean, sleek, and I'd love to cook there with the adorables running underfoot.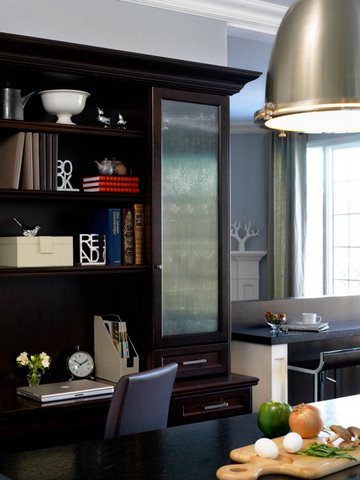 This hutch is also within the kitchen realm.  I love to work in the kitchen, and this looks like a perfect spot.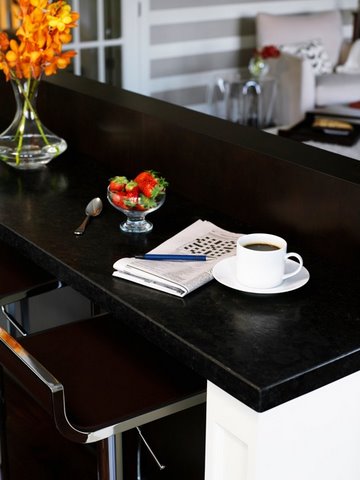 This breakfast bar opens directly to the Living Room (you can see it in the above photo, right side).  If someone would get the paper all ready and bowl up the strawberries for me, I would sit here every morning and enjoy it all.  One can dream…
Photos by David Bagosy, thanks!
Many thanks to Laura Stein of Laura M. Stein Interiors for this wonderful home tour.  Laura just launched Design. Delivered. which allows people living anywhere in North America to utilize Laura's talent.  Clients provide room measurements, photographs and answers to a detailed questionnaire to ensure the recommended designs will delight them.  Design. Delivered. provides clients with a complete, personalized design package delivered right to their door with all the information, drawings, and samples they need to execute the design themselves, at their own pace and their own budget.   Pretty neat, eh?
Have a happy weekend!
Share this post
You might like...
Category: Home Tours
Tags: Home tour Friday |
8 Comments »
Jen

on January 29, 2010 10:04 am

Love that kitchen! Great tour Heidi.

---

on January 29, 2010 11:14 am

I am love with the breakfast bar looking over the living room! What a great idea. I could sit and work, read, etc and still watch my little one.

---

on January 29, 2010 11:46 am

Hello! I am new to your site, but wanted to say hello and how much I love the home tours!

---

on January 29, 2010 1:17 pm

Love the look with the soft colors. I would like to try the horizontal stripes in my house. I wonder if it will work on old bumpy walls?

My ad agency has an interior designer client here in Annapolis who has a similar design service like Design. Delivered. called Dreambox. Check it out here: http://dreambox.dreamhousestudios.net/

---

on January 29, 2010 1:39 pm

I am in love with the kitchen! Gorgeous!

---

Heidi Farmer

on January 30, 2010 9:06 am

Thanks so much!!

---

Kowanda

on January 30, 2010 11:07 pm

Beautiful!

---

Melissa

on February 1, 2010 11:58 am

I love how clean and simplisticly chic it comes off, nice one!

---
Leave Us Some Comment-Love