September 17, 2009
If you are looking for ways to inspire your budding scientist, take a good look.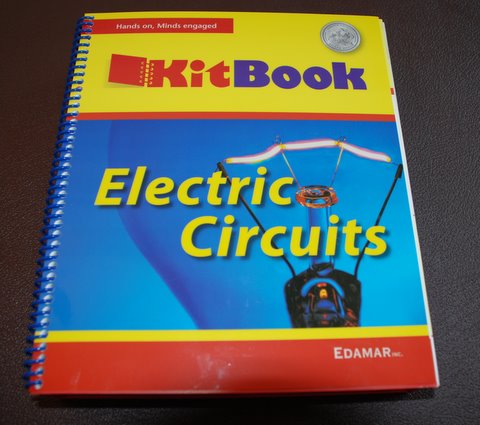 KitBook is a textbook combined with a built-in electric page and all the components for learning about electric circuits.  Here's the thing: the adorables of all ages love it!
The Running Man was like a kid in a candy store when he saw this.  He grabbed our eldest adorable and they set to work.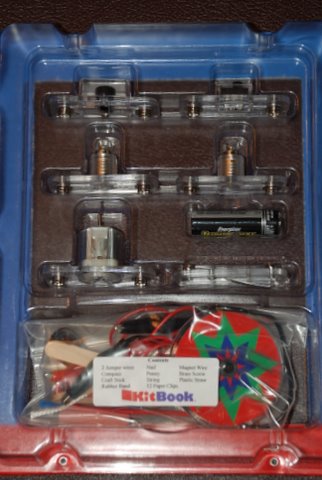 So they grabbed the components: 2 lightbulbs, a small motor, a buzzer, a switch, a lever (and other stuff) and they set to work making circuits.  The adorable was enthralled.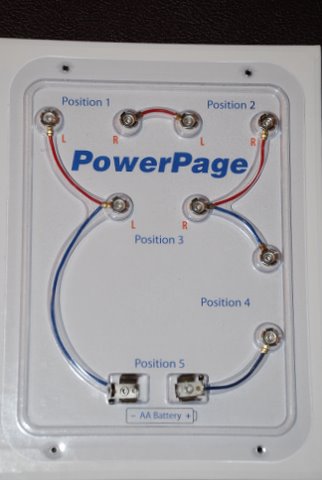 This is the power page and everything just snaps into place.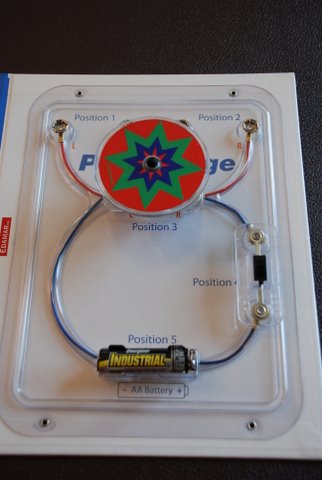 This is the on/off switch and the motor (with a top on it).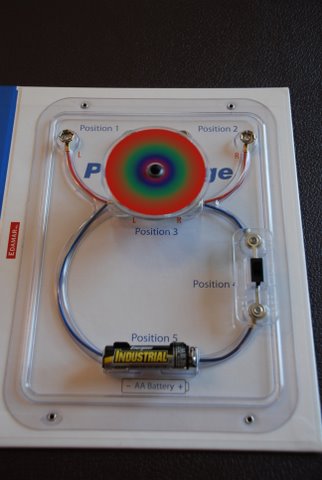 See the whirling top?  The circuit is complete.
KitBook is intended for the 7-12 year crowd, but is a hit with adorables of all ages. The younger set get a safe environment to play and see what works and what doesn't, while the older crowd gets the opportunity to test what they are learning from the textbook in one spot.
Created by two engineers who were eager to get adorables engaged in science, I think they've succeeded!
You can learn more here:

Share this post
You might like...
Category: Activities, Books
Tags: Hands-on Science, KitBook |
4 Comments »
marla

on September 17, 2009 9:36 am

What a great way to teach kids about science!

---

Rebecca Simpson

on September 17, 2009 8:04 pm

I had a toy like this growing up in the early 80s, LOVED IT!

---

on September 18, 2009 8:41 am

I seriously love this and want one to put togther myself!

---

on September 23, 2009 9:08 am

This looks like something my 9 year old would love. I will definitely check out their website.

---
Leave Us Some Comment-Love