May 25, 2011
Today a fabulous kitchen remodel!
This kitchen remodel was designed for a family that was downsizing and moving to a new home so they could live closer to their young grandchildren.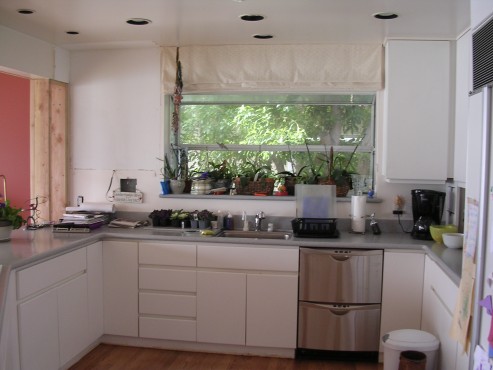 The original kitchen was from the 1970's. There were two new appliances which were kept:  the drawer style Fischer Paykel dishwasher and the Sub-Zero double door refrigerator. The refrigerator got new door panels to match the new cherry cabinets as part of the remodel.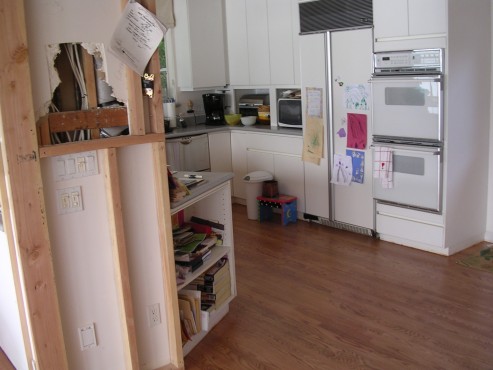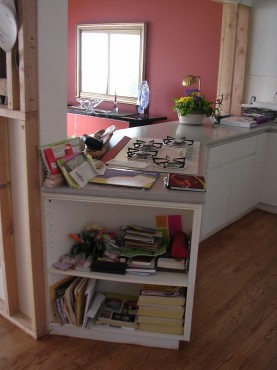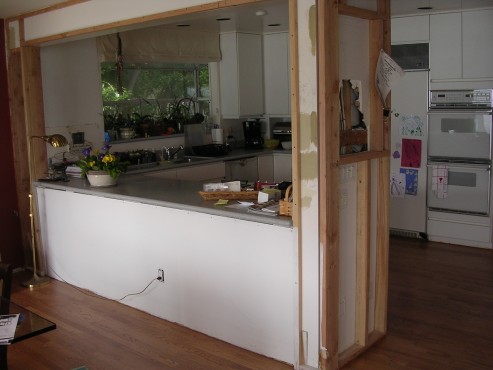 And *magically* (we didn't have to endure the weeks of dust), it transforms to this…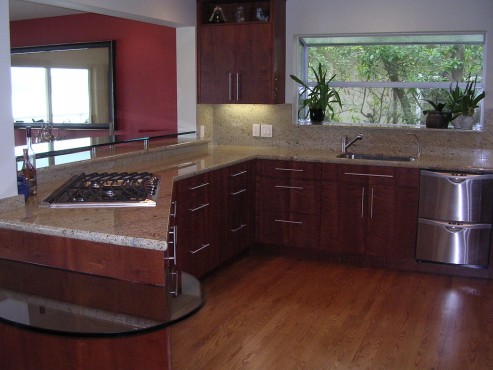 The position of the original cook-top was maintained but replaced with a new gas unit and a down-draft venting system.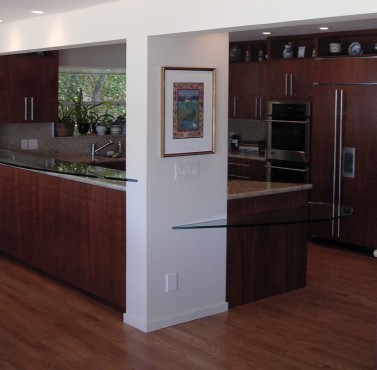 The most interesting feature of this custom designed kitchen are the two glass counters; the higher one faces the dining area and is perfect for serving guests, the other, lower, swoosh shaped counter is convenient for serving the grandchildren their lunch.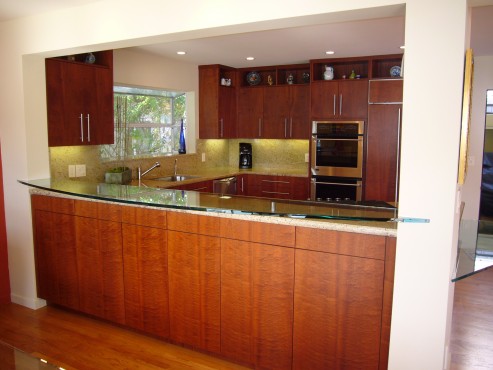 As well, the refrigerator and the new double wall oven were repositioned to make the kitchen function more efficiently.
Additional storage was created by adding cabinet space and access doors under the high glass counter to stash those seldom used but necessary kitchen items.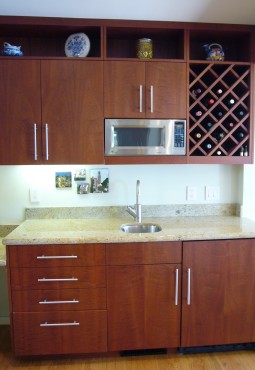 A wet bar and wine refrigerator were added on the wall opposite the low counter to serve cocktails and other refreshment.
Many thanks to Beryn Hammil of Beryn Hammil Designs for this gorgeous kitchen tour!
What do you think?

Share this post
You might like...
Category: Home Tours, Kitchen
Tags: Beryn Hammil, kitchen remodel, modern kitchen |
6 Comments »
Ing

on May 25, 2011 9:04 am

This one hurts….too cool!

---

Mama Nolte

on May 25, 2011 9:09 am

Simple but elegant. I love the huge window over the sink area.

---

Chani M

on May 25, 2011 9:42 am

I love how they utilized the top shelves as a curio cabinet of sorts! What a smart use of an almost unusable space!! Beautiful kitchen!

---

Julie R.

on May 26, 2011 7:57 am

I like it. Not over the top, but oh so nice. LOVE that they are downsizing to be closer to the grandkids. Have already warned my only-child that he is trouble and will be stalked by his mother when he is older. =)

---

Michelle

on June 17, 2012 4:38 pm

Why lie about the subzero. You can tell from the before and after pictures that they are not the same refrigerators. The white one does not have a water dispenser on the front of the door and the wood version does.

---

Heidi Farmer

on June 18, 2012 9:16 am

Sorry – didn't mean to lie! It is a new refrigerator. I just meant they didn't have double ovens before and changed the placement of the fridge.

---
Leave Us Some Comment-Love