July 12, 2012
Summer comes eternally late for the East Coast – our school didn't end until June 21st!
So we have packed up our home, given the key to the renters, found The Running Man an apartment in Manhattan for Mon-Thurs (yeah!  no commute!), and made the drive in the minivan to Michigan.
Since our arrival, we've spent most of the time in the lake.
And most of that behind the boat.
We found a new toy for the summer – welcome Big Mable!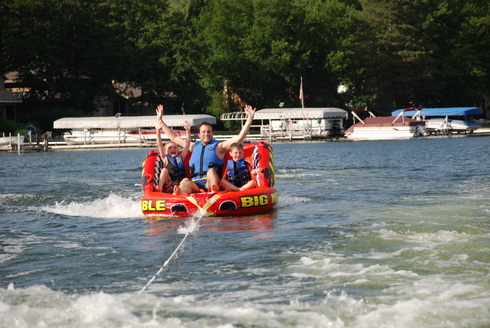 Big Mable is really just a floating, inflatable couch.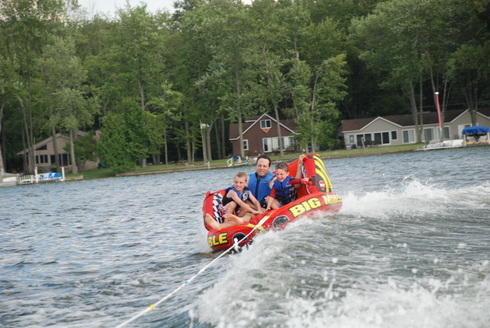 Big Mable is super fun!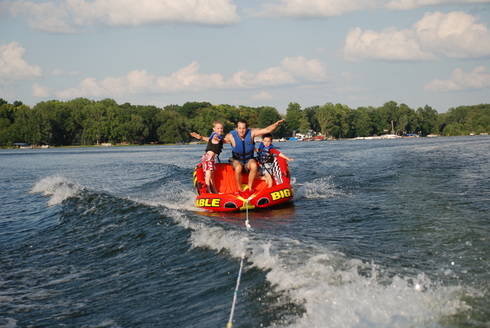 Especially for Uncle Romer.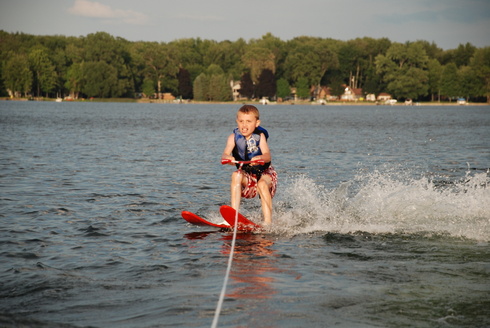 Elder adorable is also back up on skis.  He popped up like no time had passed since last summer.  Like riding a bike, I guess.
Special merit goes to the Running Man who felt guilty that our younger adorable wouldn't be on skis for at least another year.
So he devised this little plan…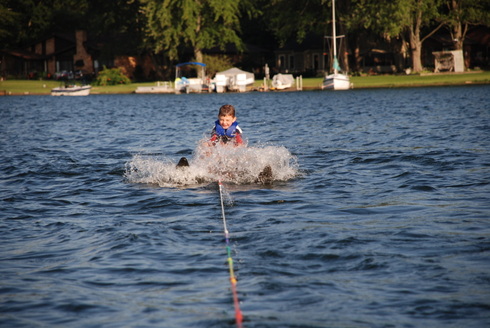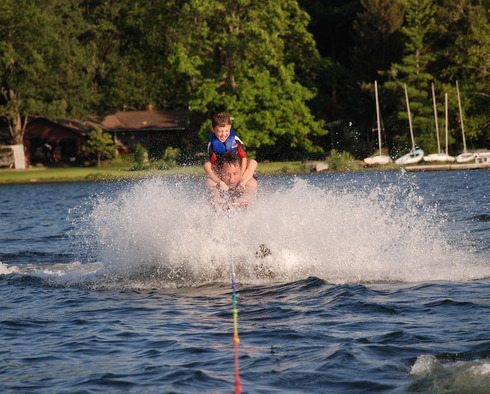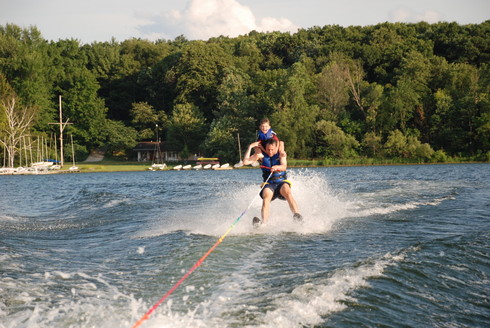 I'm glad it was him and not me.  Our younger adorable was a bit of a bowling ball up there – I'm not sure there will be a repeat performance of this stunt.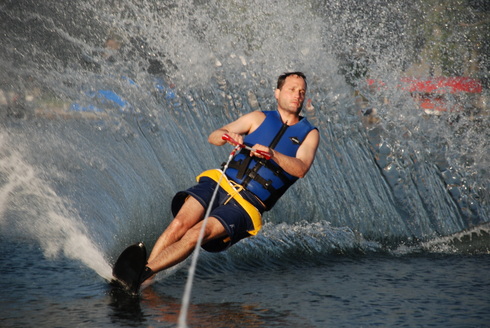 Then it was Running Man's turn to cut loose….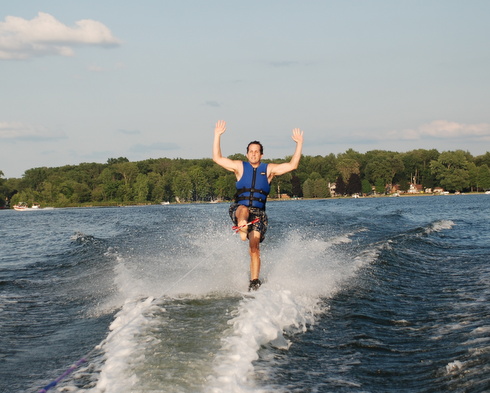 …Uncle Romer's trick….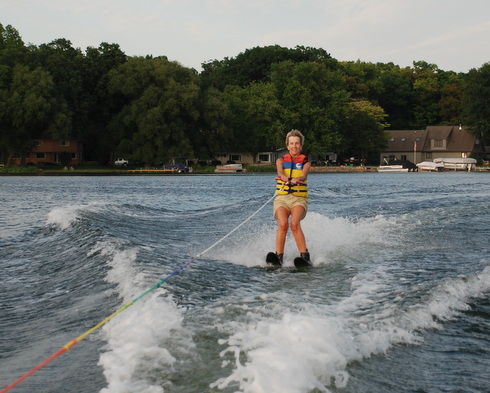 … and a turn for Mimi!
In case you needed further proof, Michigan is just awesome in the summer.  I'm so grateful to be here.

Share this post
You might like...
Category: Activities, Family Trippin'
4 Comments »
Marykate Wurster

on July 12, 2012 8:48 am

Heidi – all I can say is – awesome!! Love the shoulder idea – innovative thinking! And big mable – does it get any better than that?! XXOO

---

Lisa

on July 12, 2012 9:27 am

What a GREAT post and full of fun!!! Made me smile just reading it. Glad to see you are all having fun….miss you guys! xoxo

---

on July 12, 2012 1:31 pm

Oh my gosh! Can't believe all the things the boys get to do. What a nice little life you have going on.

---

Cathy Baker

on July 16, 2012 10:44 am

Glad you are having fun in Michigan! It's such a beautiful state!! I am impressed by the adorable on the shoulder skiing!

---
Leave Us Some Comment-Love