December 30, 2010
***I had a 2-way tie for favorite home of 2010, so I'm running this one today and another tomorrow.  Enjoy!***
Happy Home Tour Friday Thursday to you!
Today we're headed to Minnesota to see a gorgeous beauty located on 10 fabulous acres.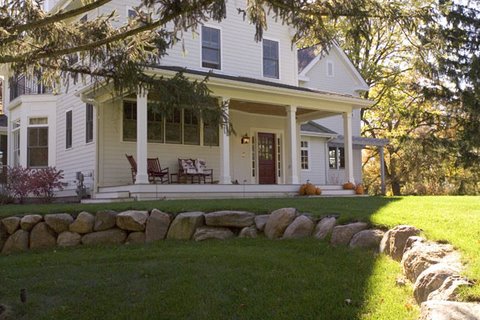 Designed as a new 'farmhouse', this home was built to complete an existing group of outbuildings, which included barns, garages, storage sheds and a pool house, re-establishing the childhood farmstead for the homeowner, who grew up on the property.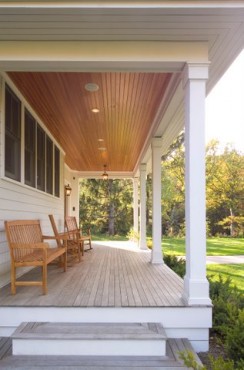 Bring me some lemonade please.  I'll be here all afternoon.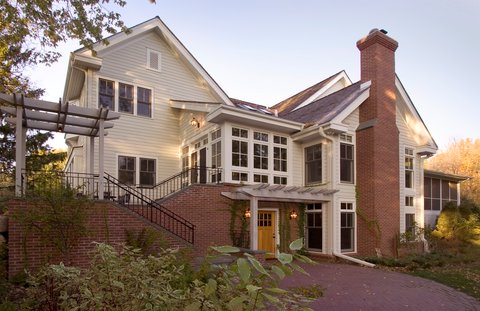 The placement of the house takes advantage of the abundant natural light, and captures the near and distant views offered by the site's 10 fabulous acres.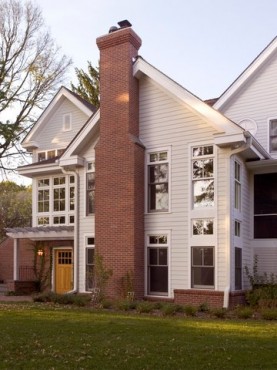 I just love all these windows.
Moving inside…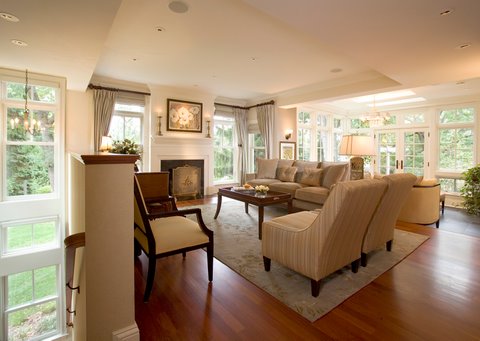 The design in this room is simply stunning.  Love the subtle palette to allow the sunlight to take center stage.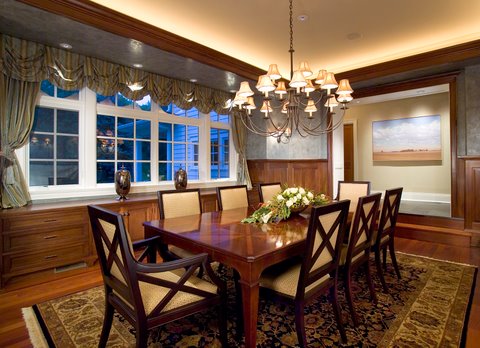 The painting through the entry is my favorite.  I can just imagine dinners stretching for hours here.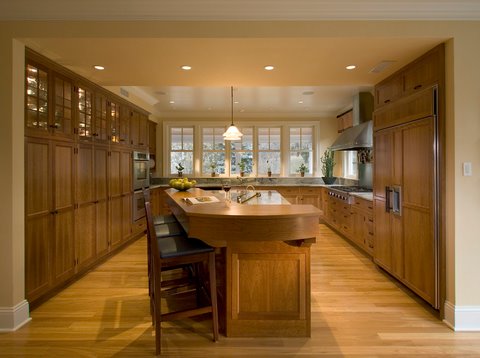 The kitchen: I'd venture to guess any gourmet chef would be thrilled to craft their magic here.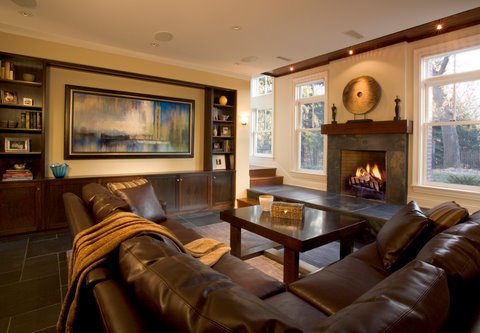 In the family room, this niche created with the cabinetry for the painting frames it perfectly.  Love this room.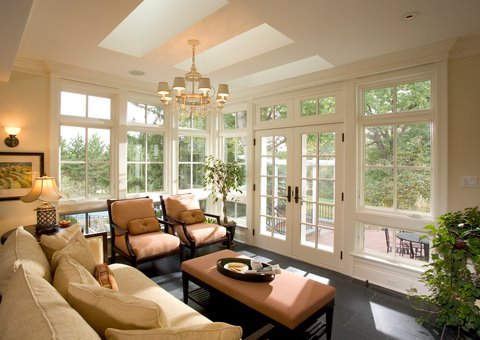 In the sunroom, let the light shine in.  Gorgeous.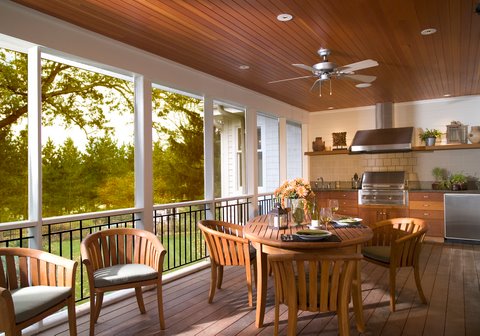 Okay I had to save this for last because this outdoor kitchen in the screen porch is, well, pretty incredible.
Many thanks to the following team for this amazing tour:
Architect:  Paul Buum, AIA,  SALA Architects,    http://www.salaarc.com/buum_resume.html
Interior Design:  Christine Frisk, ASID,  InUnison Design  http://www.inunisondesign.com/
Builder:  Choice Wood Company   http://www.choicecompanies.com/
Photography:  Dana Wheelock Photography     http://www.wheelockphotography.com/index_1.html
Best wishes for a fun, safe and happy Memorial Day weekend to you.  Be sure to sneak away from your BBQ on Monday for a quick second to see a GREAT giveaway!

Share this post
You might like...
Category: Home Tours, Random and Fun
Tags: Home tour Friday, Minnesota home |
9 Comments »
on May 28, 2010 9:05 am

This is honestly my favorite house you've reviewed yet and I think I've looked at all of them in your archives!

---

Jenny Hout

on May 28, 2010 9:38 am

WOW!! I LOVE the porches!

---

Ingmar

on May 28, 2010 9:42 am

Why why why…do I come back every week…oh, because I LOVE punishing myself. And I love every single house that has been on Home Tour Friday!

---

on May 28, 2010 10:27 am

The kitchens are nearly always my favorite room of the house, so I was especially happy to see a kitchen on the porch! Wow! For the record, I love BOTH of the kitchens.

---

on May 28, 2010 11:44 am

Absolutely beautiful! All of those windows get me. And I do love that screened in porch with the kitchen. I would hang out there all day/evening long!

---

Laurie

on May 28, 2010 1:20 pm

That porch is a dream.

---

on May 31, 2010 2:59 pm

The kitchens are nearly always my favorite room of the house, so I was especially happy to see a kitchen on the porch! Wow! For the record, I love BOTH of the kitchens.

---

MIchelle

on June 3, 2010 10:45 pm

Ok, by far my favorite house yet, I am packed and ready to move in.

---

Mayyasa

on June 14, 2010 12:38 pm

The outdoor kitchen is officially on my wish list!!

---
Leave Us Some Comment-Love