April 14, 2010
I'm a little abashed to admit we're back at Disney for a few days before we head down to see the Running Man's parents in Naples.
I think it's obvious that we just love it here.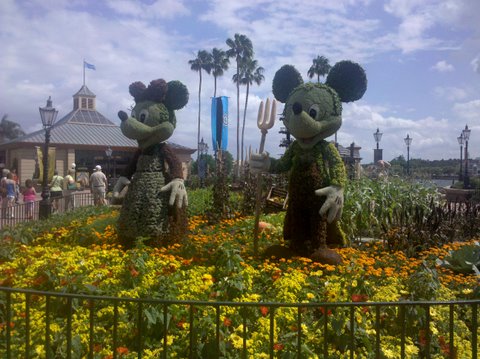 So for today's Mini-Vacation Wednesday, I had to pack you in my pocket for Epcot's International Flower and Garden Festival going on right now.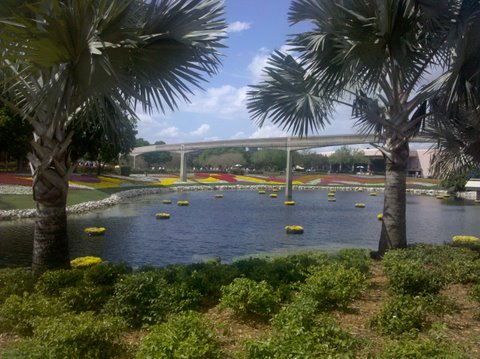 It was spectacular.  Blooms and color and topiaries everywhere.  I'm envious of the long growing season in Florida!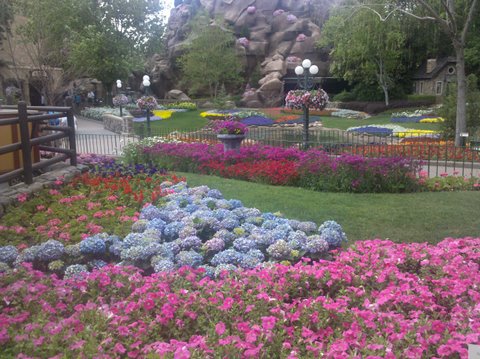 These are the Victoria Gardens representation over in the Canadian pavilion.  This washed-out photo doesn't even begin to do this beauty justice.
Another look at Victoria…
Lest you think this was just for the grown-ups…
This giant butterfly topiary signaled the entrance to the Butterfly Garden.
Love the fairies!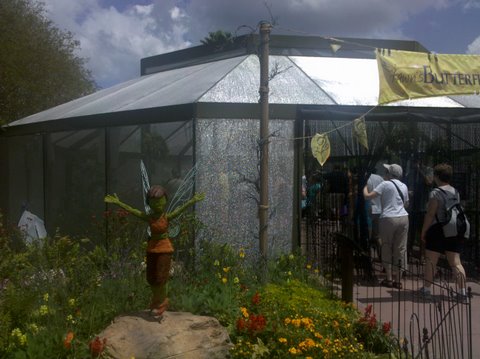 My photos of the butterfly garden were not great, but rest assured there were plenty to see.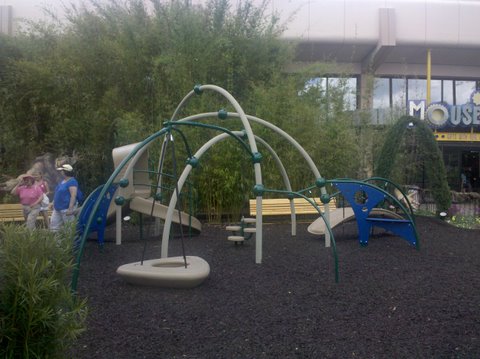 In addition to the gardens, there were numerous play structures scattered throughout the park so the adorables could run and play while I oohed and aahed.
The excellent news is that the festival runs through May 16th, so you can still make it!
I've mentioned her before, but this is the 4th trip we've booked through Ears of Experience and we've been thrilled with everything Amy has done for us.  Call her and make your Disney trip planning super easy – without paying a dime more (and trust me, she's worth that dime, but she'll keep working to make sure you're getting the lowest possible price).  You can reach Amy and her team at 1-877-80MOUSE or email: info@themouseexperts.com.
Have a magical day!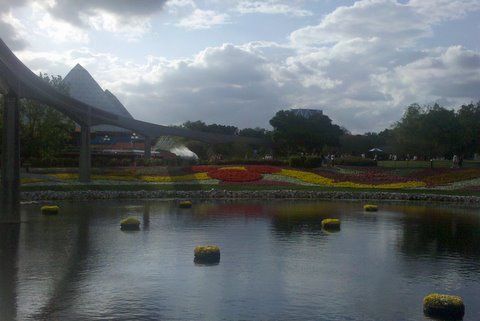 Share this post
You might like...
Category: Disney
Tags: Disney World, Epcot, Epcot Flower and Garden Show |
8 Comments »
on April 14, 2010 7:39 am

OOOHHHHH!!!! I'm so jealous!!!

---

on April 14, 2010 10:03 am

I lOVED The FAIRY Garden! The attention to detail was amazing! We could not get the five adorables we had with us out of there! We had to bribe them with Mickey bars :0). This year's Flower and Garden Festival is truly spectacular!!! A must see!

---

on April 14, 2010 10:56 am

It does look inviting!

---

Melissa

on April 14, 2010 11:25 am

Disney does it all! Love it there, and the shrub figures are fantastic!! Love your photos H.

---

on April 14, 2010 11:43 am

I love it! Wish we could go!

---

on April 14, 2010 5:45 pm

I am a 4 hour drive away and have seen billboards for it. Now you make it look REALLY tempting …….

---

Heidi Farmer

on April 14, 2010 6:41 pm

4 hours! You lucky girl!!

---

on April 18, 2010 7:23 pm

OOOHHHHH!!!! I'm so jealous!!!

---
Leave Us Some Comment-Love