March 8, 2012
By Contributing Writer, Sarah Farthing.
My favorite picture book author (hands down!), Chris Van Dusen, has two new books out that are must reads for every child near you.  I pre-order any Van Dusen book on Amazon without hesitation; they are guaranteed to be sensational. Nothing compares to the text and illustrations that Chris Van Dusen masterfully weaves together to tell his unforgettable stories.  This much talent from one person is simply amazing to me and my family can't get enough of his books.  They are instant classics, every last one of them.
A recent release that's new to our shelf is King Hugo's Huge Ego: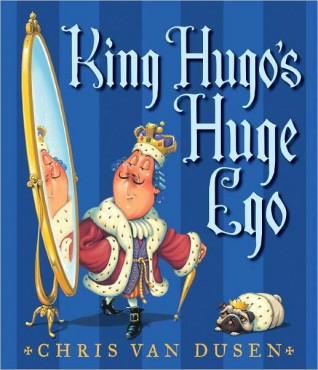 Here is the official description from www.chrisvandusen.com:
"Hugo is a tiny king with a very large ego. But when he mistreats the wrong villager – a sorceress – the spell she casts literally causes his head to swell. The more he boasts, the bigger it gets, finally toppling the mini monarch right off his castle. King Hugo's Huge Ego is sometimes fairy-tale, sometimes cautionary, and always laugh-out-loud funny."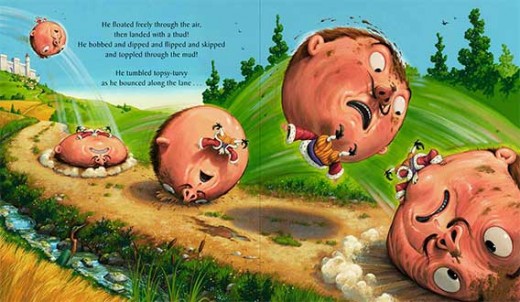 There is so much in this story to talk about with kids of all ages.  This is a wonderfully memorable tale that illustrates impeccably an important and difficult topic. You and your kids will love this book.
Shortly after King Huge came to live with us, this new tale about Randy Riley was released on Valentine's Day and showed up in our mailbox two days later: Randy Riley's Really Big Hit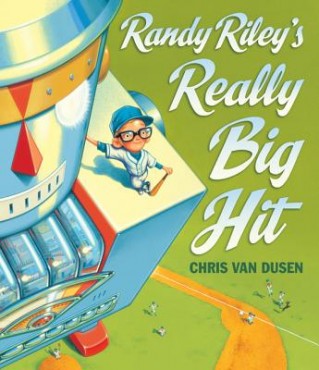 Here's the official description from Amazon:
"Randy Riley loves two things: science and baseball. When it comes to the solar system, the constellations, and all things robot, Randy is a genius. But on the baseball diamond? Not so much. He tries . . . but whiffs every time. Then, one night, Randy sees something shocking through his Space Boy telescope: it's a fireball, and it's headed right for his town! Randy does the math, summons all of his science smarts, and devises a plan that will save the day in a spectacular way. Once again, Chris Van Dusen winds up his visual humor, dizzying perspectives, perfect pacing, and rollicking rhyme and delivers a hit to make readers stand up and cheer."
Again, you and your kids will love this book.  And 'your kids' can mean your classroom, your grandkids, nieces, nephews or your own children.
Have fun reading!
Share this post
You might like...
Category: Books, Brilliant Authors
1 Comment »
Heidi Farmer

on March 8, 2012 8:46 am

I'm anxiously awaiting mine from Amazon!! Thanks for the reminder.

---
Leave Us Some Comment-Love