October 3, 2009
One of the many perks of this website is that I get to try stuff out.  I'm like your own personal guinea pig, and, as is often the case, it was lucky, lucky me.  The nice people who run Frecklebox sent me a personalized picture book for my adorable son Boden and I opened the box and giggled when I saw it.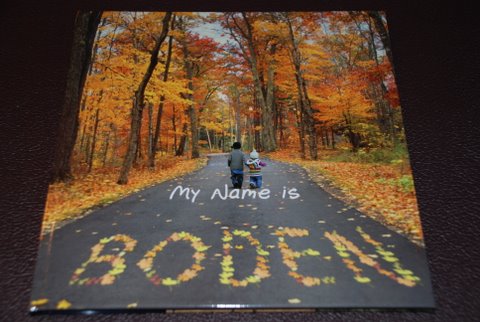 Giggled.  Yes, really.  Because it is so stinkin' cute.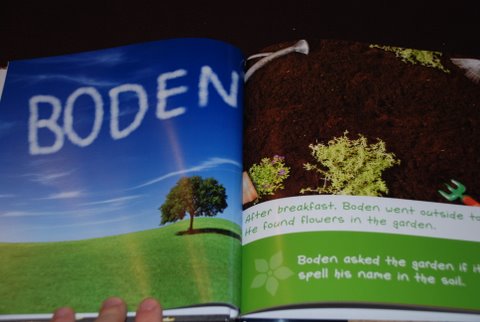 And then it just got cuter…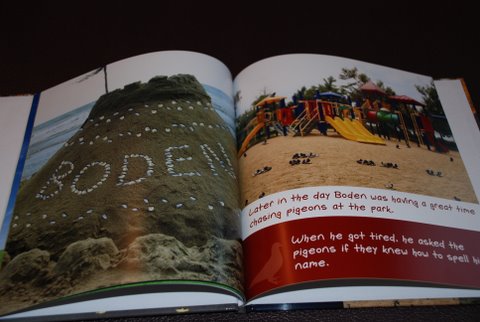 My chubby little adorable is 2 and he loves this book!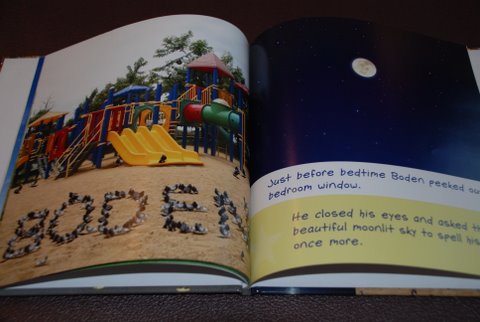 I know Photoshop and digital media are pretty amazing nowadays, but I still don't understand how they make these photos.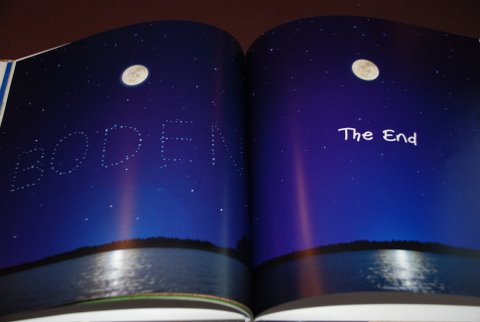 I mean, seriously!
Frecklebox is giving you dear readers 10% off any product when you use the code "GoodStuff".   They have tons of other fun personalized items for the adorables and their website is worth a good look.

Share this post
You might like...
Category: Picture Books
Tags: Frecklebox, Personalized book |
6 Comments »
Sarah

on October 3, 2009 10:33 am

Love it! These will make great Christmas presents, I plan on ordering!

---

on October 3, 2009 11:56 am

Definitely a GREAT gift! It is a beautiful book!

---

marla

on October 4, 2009 9:58 am

I think we need one for the other"adorable"

---

Julie

on October 4, 2009 7:05 pm

I went to the website to try it out. FYI, make sure you preview before you order. My son has one letter that is repeated in his name, and in the book, I didn't like how they did the spacing. Other than that, very cute for a gift.

---

Heidi Farmer

on October 4, 2009 8:17 pm

Good info to know! Thanks!

---

on October 6, 2009 10:11 pm

Oh WOW! This is stinkin' cute! My Abby girl would just LOVE this! Great find!

---
Leave Us Some Comment-Love