January 17, 2011
A Happy Martin Luther King, Jr. Day to you!
Peter Walsh's new Home Office Collection launches at OfficeMax stores nationwide this Saturday.
But we get a sneak peak at the goods
– and a chance to win them!
Is this a great Monday or what??
Here's a photo of Peter's collection that will whip your home office into shape well ahead of tax season!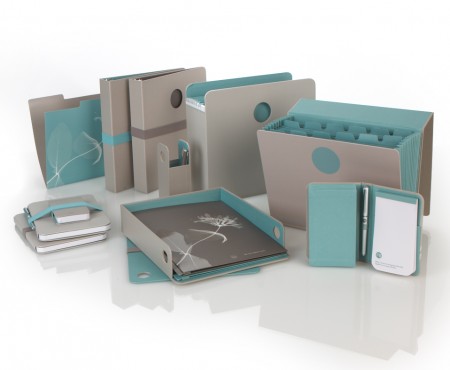 Aren't these colors great?  Elegant yet feminine at the same time.  Perfect for making me want to tackle my home office monster.
Here's the best part:
Giveaway
One lucky, lucky winner can win either a stand-alone expanding file (for tax season coming up) or a set of notebooks and Peter's planner simply by leaving a comment by Friday, January 21st. I'll choose the winner using Random.org and announce it on Saturday.
Because I just LOVE comments, here's how to gain extra entries (please leave them as separate entries):
1. Do you subscribe by email or RSS to The Good Stuff Guide? I love my subscribers, so you get an extra entry. Wahoo!
2. Email 5 of your friends about The Good Stuff Guide and tell them what a rockin' website this is. We'd love to have them join us!
3. "Like" The Good Stuff Guide on Facebook and receive the latest news and your chance at additional giveaways. (I LIKE you too!)
Good luck!
Many thanks to Office Max for sponsoring this awesome giveaway!  Be on the lookout for Peter Walsh's new Home Office Collection in Office Max stores starting this Saturday.

Share this post
You might like...
Category: Organizing
Tags: home office organization, Monday giveaway, Organizing, Peter Walsh |
80 Comments »
Jackie J.

on January 18, 2011 9:21 am

I learn of your giveaways from email.

---

Sue

on January 18, 2011 9:37 am

email subscriber. Love Peter Walsh!

---

judy riley

on January 18, 2011 9:59 am

Oh to be so organized…..looks great.

---

Mimi

on January 18, 2011 10:05 am

Anything would be a step forward !

---

Mimi

on January 18, 2011 10:06 am

These look so handy !

---

Linda

on January 18, 2011 11:34 am

These colors are the same as our company colors. I'd love to wn this for my office.

---

Linda

on January 18, 2011 11:34 am

I'm an email subscriber

---

Linda

on January 18, 2011 11:34 am

I like you on fb

---

Nicola

on January 18, 2011 11:37 am

They are so much prettier than I was expecting!

njfoley at sbcglobal dot net

---

Nicola

on January 18, 2011 11:37 am

I'm an email subscriber.

njfoley at sbcglobal dot net

---

Nicola

on January 18, 2011 11:37 am

I like you on FB.

njfoley at sbcglobal dot net

---

gillette

on January 18, 2011 6:15 pm

beautiful organizers!

---

gillette

on January 18, 2011 6:15 pm

I'm a subscriber

---

nan

on January 19, 2011 8:40 am

thanks for the chance
nannypanpan at sbcglobal.net

---

nan

on January 19, 2011 8:41 am

e-mail subscriber

---

Shelley

on January 19, 2011 10:40 am

I'd love the expanding file for all my new homeownership papers. Thanks!

---

Marianna

on January 19, 2011 12:23 pm

Thanks for the giveaway! I sure could use it!

---

Marianna

on January 19, 2011 12:24 pm

I subscribe in Google Reader.

---

Jules Greenaway

on January 19, 2011 12:39 pm

Awesome giveaway…anything organizational I'm in!!!! And I just love the color!!!!

---

Jules Greenaway

on January 19, 2011 12:39 pm

I'm a FB fan too…

---

Jules Greenaway

on January 19, 2011 12:39 pm

As well as an email subscriber…

---

gillian s

on January 19, 2011 12:55 pm

this looks fab!

---

gillian s

on January 19, 2011 12:55 pm

I like on FB!

---

gillian s

on January 19, 2011 1:27 pm

email subscriber!

---

Valerie S

on January 19, 2011 5:45 pm

These are so adorable and stylish!

---

Valerie S

on January 19, 2011 5:45 pm

I subscribe in RSS.

---

Caroline

on January 20, 2011 8:50 am

These are so cute! My desk at home could definitely use some organization.

---

on January 21, 2011 12:27 am

I LOVE getting your emails!

---

on January 21, 2011 12:29 am

I emailed my friends about you!

---

on January 21, 2011 12:29 am

I like your facebook page!

---
Leave Us Some Comment-Love