February 5, 2010
A happy Home Tour Friday to you!
Today we're heading to the northwest to see a beautiful family home in Portland.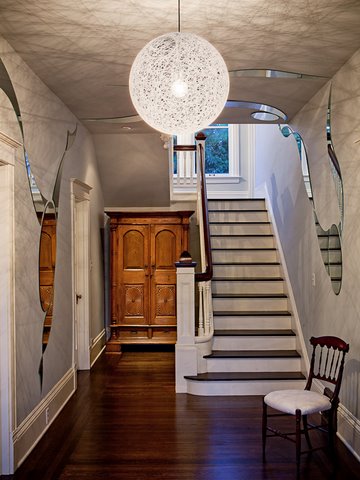 This is the entry to the home.  Love, love, love that lighting fixture, though it really should be called art.  The mirror treatments are stunning.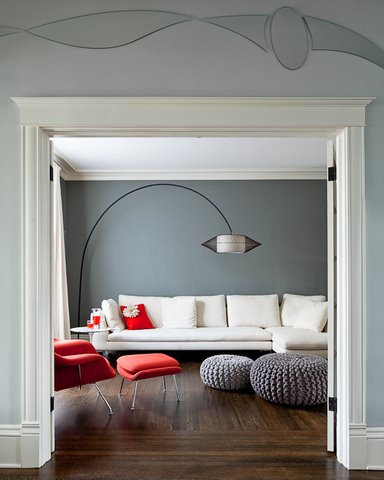 How elegantly cool is this room??  I can, however, see my adorables hanging from the lamp.  The wood floors are gorgeous!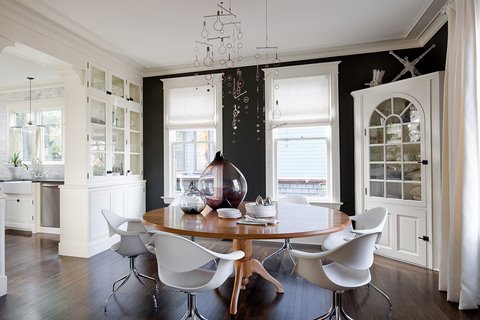 Dining room.  Again, uber-cool.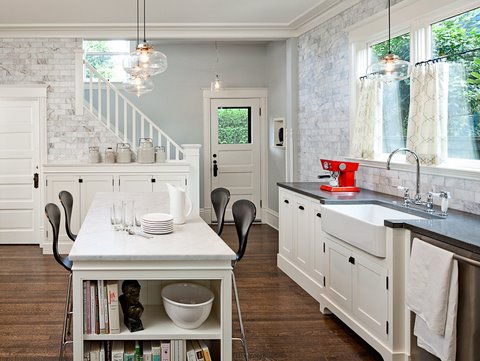 I love this kitchen!  Sleek, white, and I love the marble-tiled walls.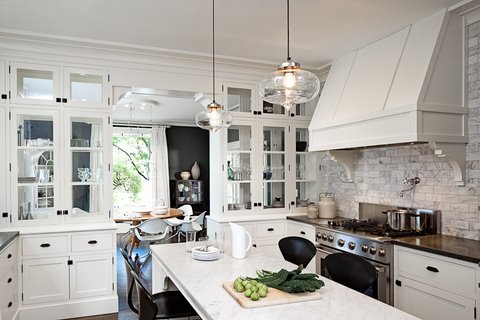 Another look.  The glassed cabinets that open to the dining room are gorgeous.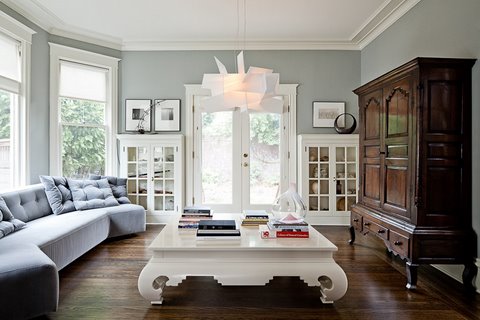 Family room.  Have I talked about the light fixtures in this home enough?  These are art!  The sofa is also incredible.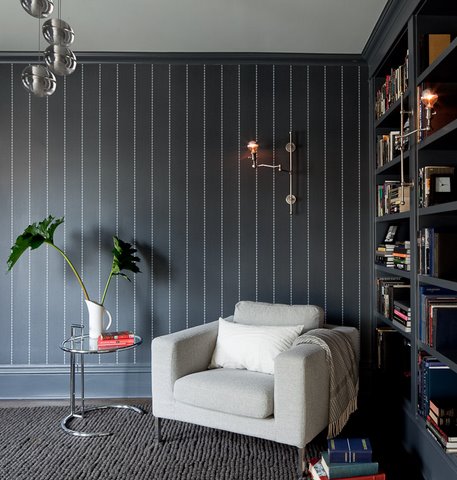 Library.  Very masculine, but inviting as well.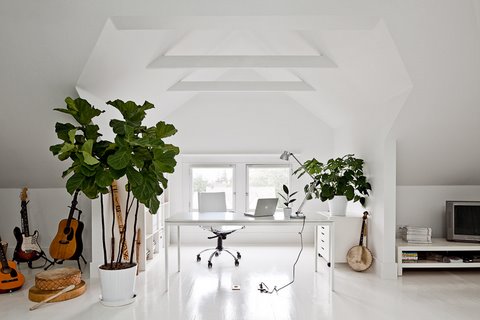 How beautiful is this office and music room?  Love the architectural detail with the open beams.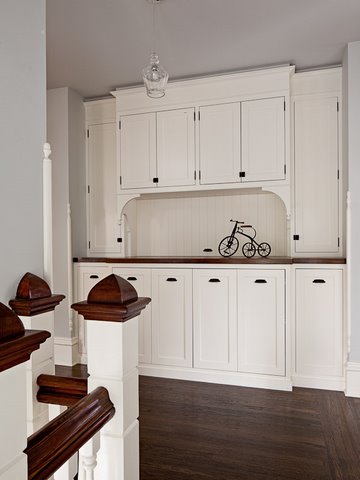 You all know about my thing with laundry rooms and this gorgeous wainscoted cabinet is gorgeous and hides….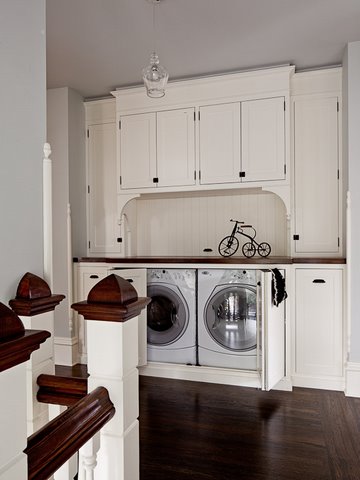 Ta-dah!  The washer and dryer.  Now where are the piles of clothes?  (I guess that's just at my house.)
Special thanks to Jessica Helgerson, of Jessica Helgerson Interior Design in Portland, Oregon, for this amazing home tour.
Thanks to Lincoln Barbour Photo for the use of their photos.
Have a great weekend!

Share this post
You might like...
Category: Home Tours
Tags: home tour fridays, Jessica Helgerson Interior Design |
6 Comments »
on February 5, 2010 9:58 am

I love too many things about this home to name. But, I'll try: 1. The cabinets that create the doorway to the dining room. 2. The tiled walls in the kitchen. 3. The cabinet that holds the washer/dryer. It actually makes that area beautiful!

---

Ingmar

on February 5, 2010 10:56 am

Why is it that profanity roles off my tongue every Friday morning after I review these amazing homes! I WANT one of these!!!!!!!!!!!!!!!!!

---

on February 5, 2010 10:20 pm

Oh my. I think this is my husband's dream house. I'm loving these Friday tours. Now my goal when we move into our new house is to be on your tour.

---

Julie

on February 6, 2010 8:03 am

I guess that I'm learning about myself that I have a "thing" about storage. Wow, this place would work for me!!!! Notice all of the great storage in every room. Entryway – large cabinet; and built-ins in the dining room, living room, kitchen, library, hallway. I think I'm in love!!!! =)

---

Carlos

on February 8, 2010 10:44 am

@Ing,

You and me both, pal. You and me both….

---

sarah

on February 10, 2010 6:21 pm

Thank you, thank you for sharing!
love the subway carerra, WOW

---
Leave Us Some Comment-Love