June 2, 2011
Written by Contributing Writer, Sarah Farthing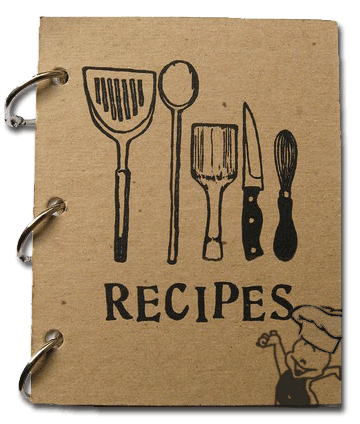 With so many hours of daylight during summer months, it's not uncommon for my family to be out riding bikes or playing in the backyard so late into the afternoon that dinner sneaks up on us.  I have a few quick and easy chicken recipes that are my go-to meals when this happens and I thought you might like to have them in your collection too; I only have them myself because friends and family have shared them with me!
Chicken and Rice
1 1/4 cup long grain white rice
14 ounces chicken broth
5 tablespoons premium lemon pepper
6 tablespoons of melted butter
4 boneless skinless chicken breasts
1.Preheat oven to 350.
2. Sprinkle lemon Pepper liberally to both sides of breasts.
3. Using a non-greased 9″x13″ glass baking dish place the chicken, melted butter and the chicken broth or chicken boullion inside.
4. Bake for 10-15 Minutes.
5. Remove the baking pan and the chicken from it. Add the rice in the pan and distribute evenly. Place the chicken breasts back inside and COVER WITH FOIL!
6. Put pan back in the oven.
7. Bake 35 Minutes.
*You will never again use water to make rice after you taste this goodness.  Always chicken stock!
Chicken Enchiladas
2 boneless, skinless chicken breasts
2 TBS butter, softened
1 can green chilies (more if desired)
1 8 oz package cream cheese
¼ cup minced onion (more if desired)
6 flour tortillas
2 cans enchilada sauce (your favorite)
grated cheese to top (your favorite)
green onions to top (if desired)
Cook, cool and chop chicken- food processor works well.
In one tablespoon of butter, sauté onion for two minutes.
Add green chilies.
Cut cream cheese into chunks and add to onion and green chilies.
When cream cheese is softened, turn heat off and add chicken.
Using the other tablespoon of butter, coat casserole dish (or just spray with cooking spray and get it over with!).
Cut tortillas into quarters with kitchen shears.  Layer tortillas, enchilada sauce, chicken mixture and cheese repeatedly (lasagna style).
Cover with enchilada sauce and top with cheese.
Bake for 10 -20 minutes until heated through and cheese has melted.
* Sometimes I throw the chicken in the oven for 25 min. at 350 in the morning so this is a snap to pull together in the afternoon and only cooks for about 15 minutes!
**It will seem like there is not enough sauce or mixture to cover, but the layers do not need to be thick or complete, it will be just right.
Salsa Chicken
(*a Pillsbury recipe)
3  cups hot cooked couscous or rice
1  tablespoon oil
¼  cup coarsely chopped almonds
2 garlic cloves, minced
8 chicken thighs, skin removed
1 cup Old El Paso® Salsa
¼ cup water
2  tablespoons dried currants or raisins
1  tablespoon honey
¾  teaspoon cumin
½  teaspoon cinnamon
Cook couscous or rice as directed on package.
Meanwhile, heat oil in large skillet over medium-high heat until hot. Add almonds; cook 1 to 2 minutes or until golden brown. Remove from skillet; set aside.
Add garlic and chicken to skillet; cook 4 to 5 minutes until chicken is browned, turning once.
In small bowl, combine salsa and all remaining ingredients; mix well. Add to chicken.
Reduce heat to medium; cover and cook 20 minutes or until chicken is no longer pink, stirring occasionally.
Stir in almonds. Serve over couscous or rice.
If you have a quick and easy dinner recipe, by all means share it with us!
Share this post
You might like...
Category: Brilliant, Wondermom Resources
3 Comments »
Mama Nolte

on June 2, 2011 2:53 pm

Fettuccine with Sausage and Kale

3 TBS olive oil
1 lb Italian Sausage
Kale, chopped with tough stems removed
1/2 lb Fettuccine
1 cup Chicken Broth
1 oz grated Pecorino Romano Cheese

1. Heat oil but not to smoking in heavy skillet
2. Add sausage and cook until brown breaking up lumps
3. Simmer kale in salted water for 5 min. Drain.
4.Cook Pasta until Al Dente; drain but reserve 1/2 cup water
5.While pasta cooks, add kale to sausage and saute.
6.Add 1/2 cup cooking water from pasta and scrape any brown bits from bottom of skillet. Add pasta and cheese. Add any additional pasta cooking water if needed to thin.
7. Serve with additional cheese to taste.
(Feel free to try other pastas and cheeses.)

---

Heidi Farmer

on June 2, 2011 6:06 pm

Oohh this sounds like another good one! Thanks!

---

Marykate

on June 3, 2011 12:04 pm

Thanks! I want to try the chicken and rice – easy and yummy – my kind of recipe!

---
Leave Us Some Comment-Love