March 1, 2013
I am hooked (!) on ABC's new show Nashville, starring Connie Britton and Hayden Panettiere (among others).  Have you watched yet?
I love the music, the characters, and the music and the storylines and the music.  Running Man wouldn't admit it to you, but he likes it too.
Of course I was explaining all of this to my mother-in-law who was visiting.  She took the bait and watched with me, only for this episode to be full of affairs, and guns, and divorce.  Isn't that the way every time??!?
I'm not sure she'll be watching again, but I'm still hooked.
Anyhoo…
Head with me down to Nashville to see the beautiful home of Rascal Flatts band member Jay DeMarcus, which is now on the market for $1.59 million.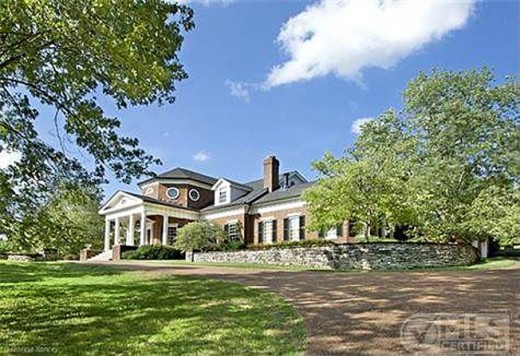 Drawing architectural details from Thomas Jefferson's home Monticello in Charlottesville, Virginia, this all-brick stunner is gorgeous.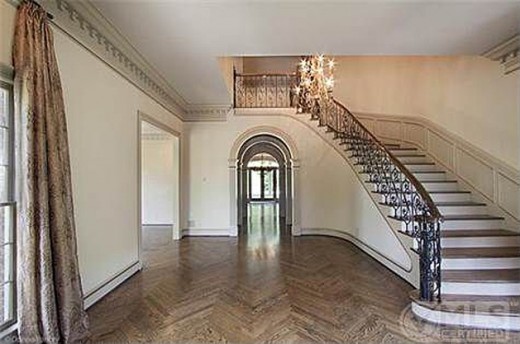 This owners have already moved on, so you'll be seeing an empty house, but it is still nothing short of WOW.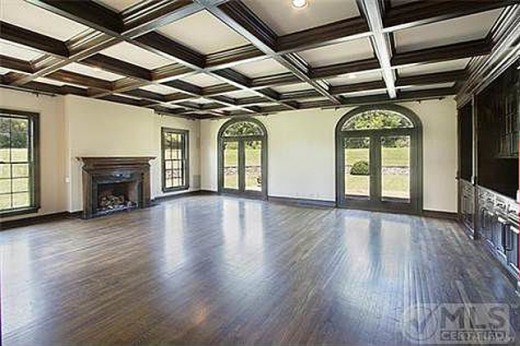 Often I prefer a blank slate like this to work with – like this – how would you start in this room?  The fabulous ceiling makes me think library.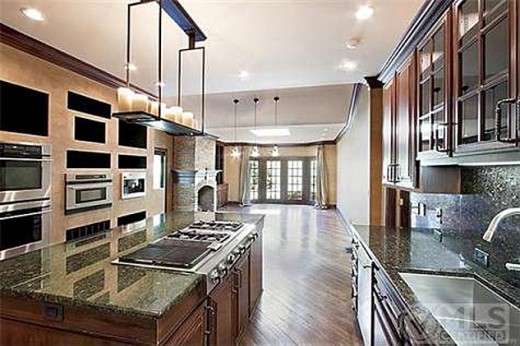 Kitchen.  I can't for the life of me figure out what the black boxes are above the appliances.  You?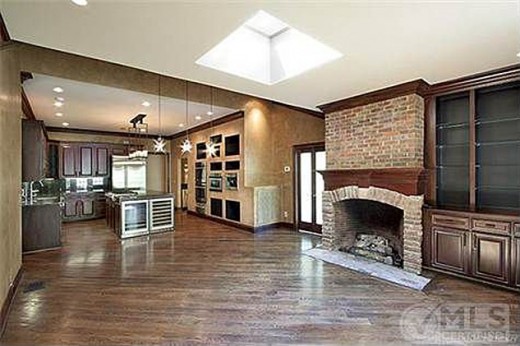 Love the brick fireplace.  Still can't figure out that wall though.  You?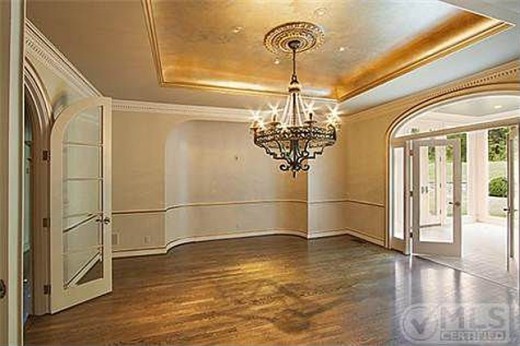 Dining room.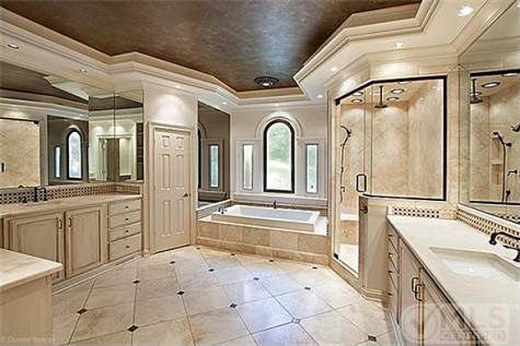 This master bath is pretty killer.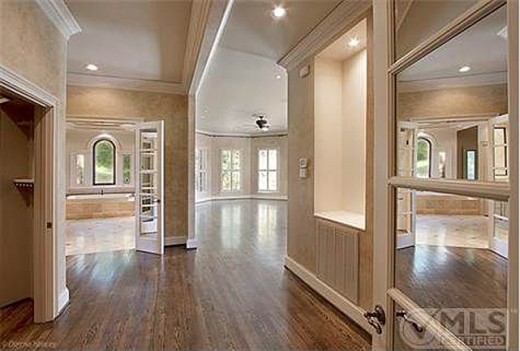 Another look at the master suite.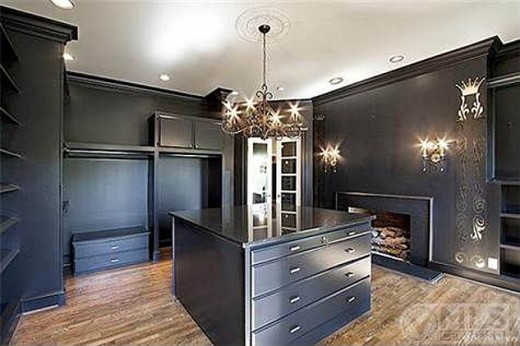 Rock star closet.  Literally.
We're back downstairs.  This windowed porch is so pretty.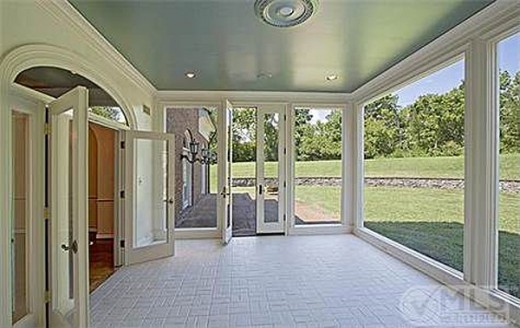 Thinking a pool out here would be spectacular.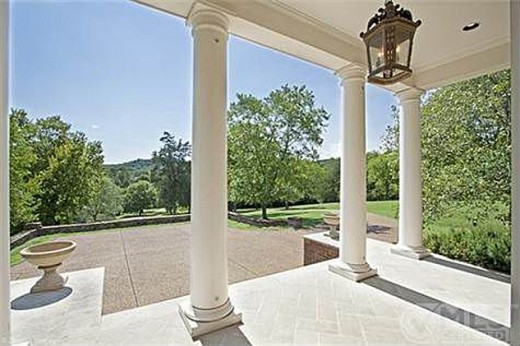 But all the lush green open space is gorgeous too.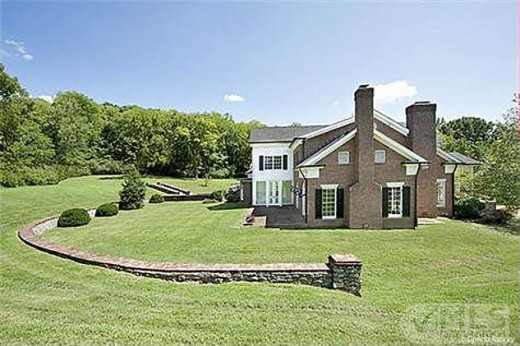 What do you think?  Moving to Nashville?
For more on the listing, see Zillow.
A wonderful weekend y'all!
Share this post
You might like...
Category: Home Tours
4 Comments »
Lisa

on March 1, 2013 1:31 pm

$1.5?? ugh. I'm moving….

---

nannypanpan

on March 2, 2013 10:28 pm

are they just storage nooks painted black?

---

Rachel C

on March 3, 2013 8:30 pm

Is that a fireplace in the closet?

---

Marykate

on March 4, 2013 8:58 pm

I am with you on the fireplace – it looks like very out of place. Otherwise – stunning – love the traditional look, the moldings, architectural details – lovely lovely lovely.

---
Leave Us Some Comment-Love