September 19, 2011
Written by Contributing Writer, Sarah Farthing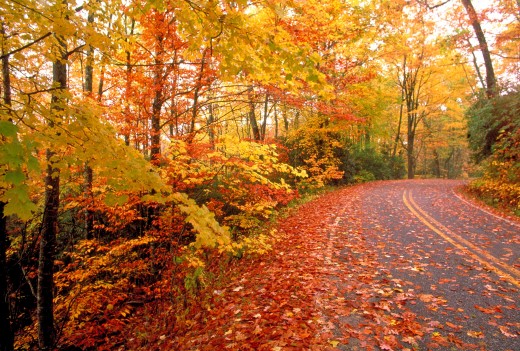 We don't have leaves this gorgeous in Lawrence, Kansas, yet but we have welcomed with open arms the cooler temperatures 0f the last week.  I love fall and I just can't help but dive in all at once as soon as the air turns crisp.
First, I pull up James Taylor's October Road on the iPod: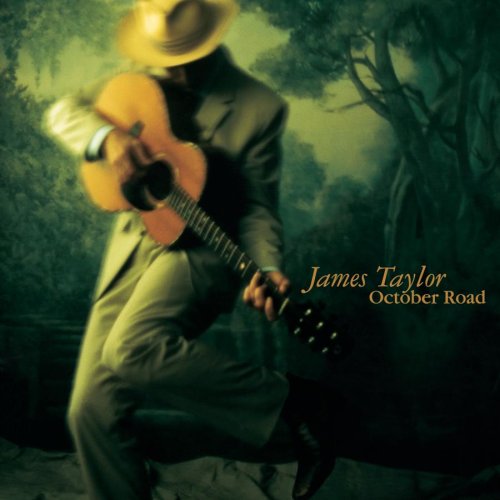 This is a fantastic album and the perfect fall soundtrack.  If you just want a song or two, check out the title track as well as September Grass.
Next I lightly toast an english muffin, add a little butter when it's cool and top it with a sweet pumpkin butter spread…mmmmm…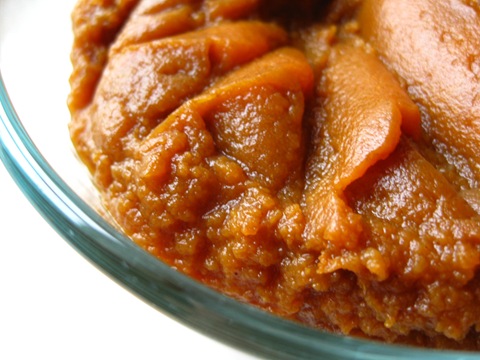 Speaking of pumpkin, a few years ago there was a shortage of Libby's 100% Pure Pumpkin and I had to drive to three stores to find some for a pumpkin pie.  Ever since, I add 10-15 cans to my grocery list in September every year to avoid a similar crisis!
I know, I know, 10-15 cans?!  Yes!  Do you know how many batches of Iced Pumpkin Cookies I make?  I've made 4 batches so far this month.  (I like to bake and bring, as in over to friend's houses so I'm not tempted to eat them all myself!)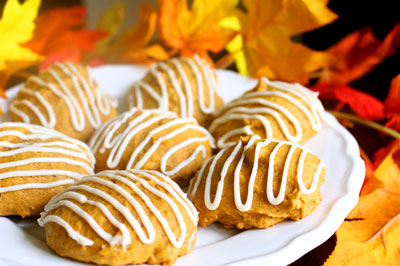 If you love pumpkin, you'll love these!
Iced Pumpkin Cookies (from allrecipes.com)
2 1/2 cups all-purpose flour
1 teaspoon baking powder
1 teaspoon baking soda
2 teaspoons ground cinnamon
1/2 teaspoon ground nutmeg
1/2 teaspoon ground cloves
1/2 teaspoon salt
1/2 cup butter, softened
1 1/2 cups white sugar
1 cup canned pumpkin puree
1 egg
1 teaspoon vanilla extract
Icing:
2 cups confectioners' sugar
3 tablespoons milk
1 tablespoon melted butter
1 teaspoon vanilla extract
Directions
Preheat oven to 350 degrees F (175 degrees C). Combine flour, baking powder, baking soda, cinnamon, nutmeg, ground cloves, and salt; set aside.
In a medium bowl, cream together the 1/2 cup of butter and white sugar. Add pumpkin, egg, and 1 teaspoon vanilla to butter mixture, and beat until creamy. Mix in dry ingredients. Drop on cookie sheet by tablespoonfuls; flatten slightly.
Bake for 15 to 20 minutes in the preheated oven. Cool cookies, then drizzle glaze with fork.
To Make Glaze: Combine confectioners' sugar, milk, 1 tablespoon melted butter, and 1 teaspoon vanilla. Add milk as needed, to achieve drizzling consistency.
Do you have a sure-fire recipe to share with us?!  E-mail sarah@thegoodstuffguide.com
Share this post
You might like...
5 Comments »
Mama Nolte

on September 19, 2011 9:20 am

These cookies are really good and they have the added benefit of making the house smell fabulous as they bake.

---

Heidi Farmer

on September 19, 2011 9:43 am

These look absolutely scrumptious – and I don't even like pumpkin! I may have to test this dislike again…

---

Marykate

on September 19, 2011 4:10 pm

Cant wait to try these!!

---

Lesli C

on September 20, 2011 2:20 pm

You read my mind! I was planning on pumpkin cookies this weekend! Yum!

---

Jenny Hout

on September 25, 2011 8:49 am

I will for sure have to try these now! LOL!

---
Leave Us Some Comment-Love