October 24, 2009
Remember these?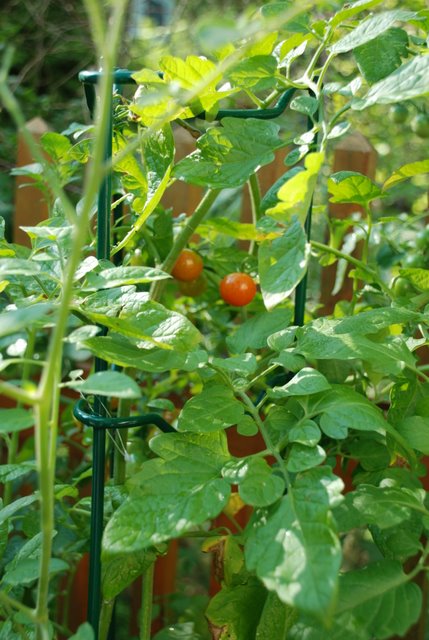 Lush, ripe, healthy tomatoes.
Well they now looks like this: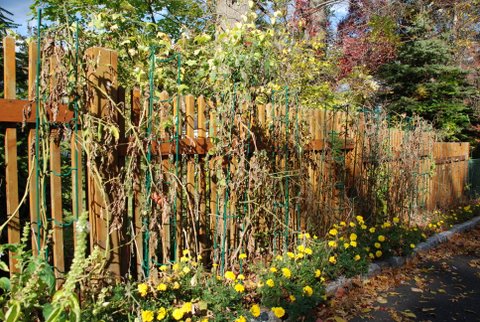 Oh man.  These have seen better days.
The elder adorable was destroyed when I explained it was time to rip out the tomato plants for winter.  "But mom, I love to eat them whenever I want."  Next year, next year.
So he helped me pull them out and I'm planning to put some tulip bulbs in pronto.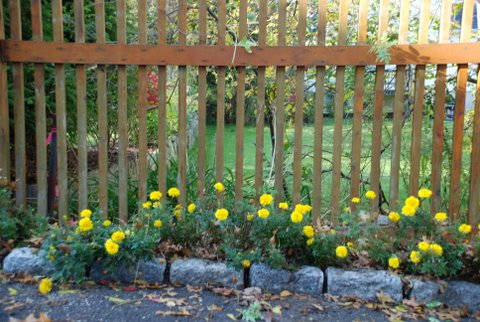 See how clean?  I couldn't bear to part with these mums yet.  I love their pop of yellow happiness.
Fall is beautiful, but it's such sweet parting with these dear tomatoes.  And hello, that means winter is coming.
I miss seeing these faces: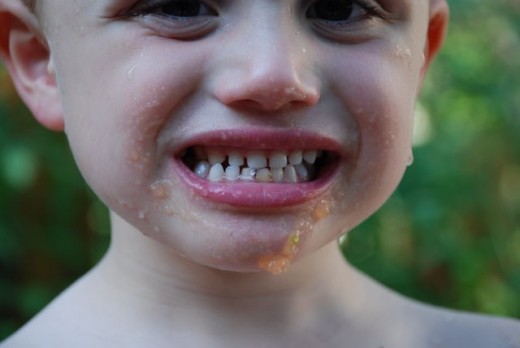 Elder adorable…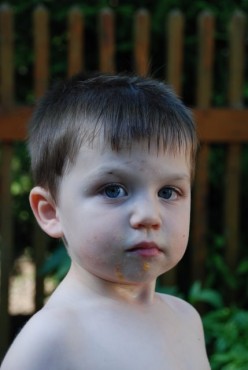 and younger adorable.
'Til next year.
Share this post
You might like...
Category: Garden
Tags: homegrown tomatoes, tomatoes |
1 Comment »
on October 24, 2009 12:36 pm

Our tomato plants were gone weeks ago! It does make you a little sad. But, Halloween is just around the corner!

---
Leave Us Some Comment-Love