February 26, 2013
written by Cathy Baker, mom of two sweet daughters
Last night my girls went to bed with spoons under their pillows and their socks on wrong-side-out.
This has become a normal thing in our home whenever there's a chance of snow in the forecast.  Rumor has it that these ever so serious endeavors will guarantee them a snow day tomorrow and NO School.
Well it worked last week, so they are hopeful this time again! And there's no way I'm gonna crush their wishful thinking!
Yes, my daughter has a tropical room…with a Star Wars pillow. (wink).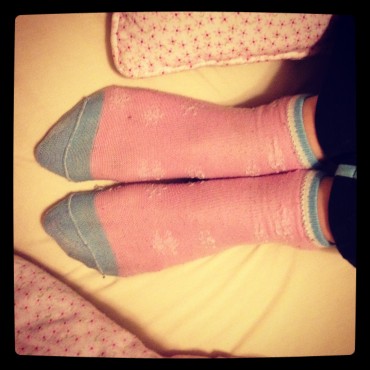 So, does your home have any fun ways to wish for a 'snow day'!?! Do share!

Share this post
You might like...
Category: For Kids, Random and Fun
Tags: snow day |
No Comments »
No comments yet.
Leave Us Some Comment-Love