August 5, 2010
We interrupt this summer of kids camps and pool time to bring you a little pretty fun just for you.
A little *shopping spree* of beauty just for you.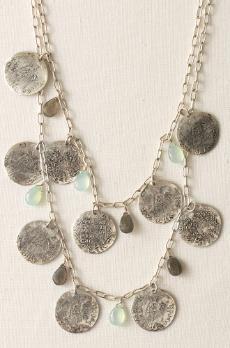 The Riviera Coin Necklace ($79)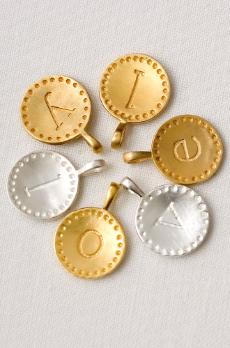 Initial Charms ($34)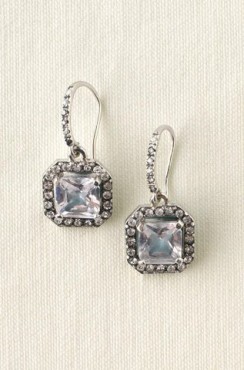 Deco Drop Earrings ($39)
The Vintage Cluster Ring ($39)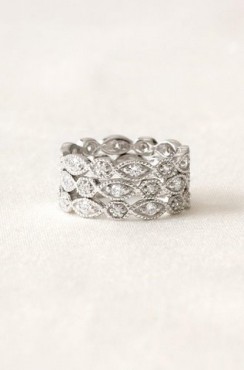 Stackable Deco Rings – Set of 3 ($49)
Giveaway
You can win a $40 Stella & Dot shopping spree just by leaving a comment by Tuesday , August 10th and I'll choose the winner using Random.org on Wednesday, the 11th.
Here's how to gain extra entries (please leave them as separate entries):
Do you subscribe by email or RSS to The Good Stuff Guide? I love my subscribers, so you get an extra entry. Wahoo!
Email 5 of your friends about The Good Stuff Guide and tell them what a rockin' website this is.  We'd love to have them join us!
"Like" The Good Stuff Guide on Facebook and receive the latest news and your chance at additional giveaways. (I LIKE you too!)
(Feel free to do them all – that's a total of 4 entries!)
Good luck!
Be sure to check out Stella & Dot to see more beautiful baubles!   Special thanks to rep Kelli Robinson for this fun giveaway!

Share this post
You might like...
Category: Girl Time
Tags: Jewelry, Stella & Dot |
70 Comments »
Susan Knipper Watson

on August 7, 2010 10:27 pm

Signed up for an RSS Feed. Thanks for the reminder.

---

Susan Knipper Watson

on August 7, 2010 10:28 pm

I like you here, there and everywhere…and on FB, too!

---

bunnyb

on August 8, 2010 4:15 am

Wow! Thanks so much for spoiling us with this wonderful giveaway!!

---

bunnyb

on August 8, 2010 4:15 am

Emailed 5 friends of mine! Yeah!

---

bunnyb

on August 8, 2010 4:15 am

FB Liker – bunnyb baxter

---

bunnyb

on August 8, 2010 4:16 am

RSS subscriber!

---

on August 9, 2010 4:25 pm

Love the stackable deco rings.

---

on August 9, 2010 4:25 pm

I like The Good Stuff Guide on FB.

---

Mayyasa

on August 9, 2010 5:25 pm

The rings would go so beautifully with my wedding rings 😉

---

Mayyasa

on August 9, 2010 5:25 pm

I like this on FB!

---

Mayyasa

on August 9, 2010 5:26 pm

I'm an email subscriber too!

---

Cathy

on August 10, 2010 8:59 am

Thanks Loretta for turning me on to this beautiful line! The grandmas would be so happy…

---

Ellen

on August 11, 2010 8:09 pm

I just love the look of this jewelry. Very nice.

---

Ellen

on August 11, 2010 8:10 pm

I am an email subscriber.

---

Ellen

on August 11, 2010 8:10 pm

I am a fan and I like on FB.

---

Stacey

on August 12, 2010 2:32 pm

Just became a fan on FB! Love this jewelry!

---

on August 13, 2010 7:51 am

I'm already an RSS subscriber.

---

on August 13, 2010 7:52 am

Already a FB fan. Thanks for the chance to win!

---

on August 13, 2010 7:52 am

I love those Deco Drop earrings–so lovely!

---

on August 13, 2010 7:55 am

I tweeted:
http://twitter.com/MoneywiseMoms/status/21057309014

---
Leave Us Some Comment-Love