May 3, 2013
I need your attention because I have a GREAT deal for you.
(You know how I love a deal.)

Have you heard of Straight Talk Wireless?
You should.
For 49.95 per month, you get:
Unlimited Minutes Nationwide.
Unlimited Texts Nationwide.
Unlimited Mobile Web Access.
Unlimited Calls to 411.
No Contracts.
Are you still with me?
That's more than HALF what I currently pay on my Verizon contract.
You bring your existing iPhone, Droid, Galaxy or whatever phone you have.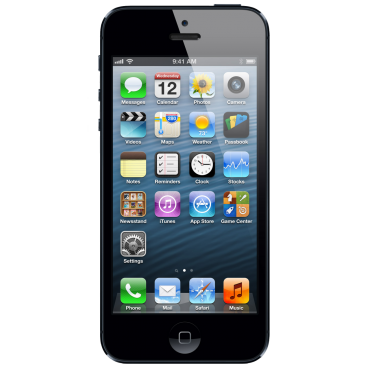 You visit their website or call 1-877-430-CELL (2355) to get started.  You can renew every 30 days or get a discount for buying 3, 6 or 12 month plans.
You KEEP your same number, or you can get a new one – it's your choice.
I am SOLD.  We are currently paying so, so much more for so, so much less (at the end of every month, I run out of texting!)
Now how to get out of my Verizon contract…
Ideas??
*While we were compensated for this post, my eagerness for Straight Talk Wireless is genuine.  I WILL be leaving my Verizon contract!
Share this post
You might like...
Category: Brilliant
15 Comments »
Sherry

on May 7, 2013 3:06 pm

Their unlimited plan is not truly unlimited!! My data was shut off last week because of "excessive use", even though I didn't use much! And my phone won't receive texts, but apparently it's not their problem, and they couldn't fix it!!

---

Parrish

on May 7, 2013 3:13 pm

Good for you!!! Welcome to freedom!!

The cell phone giants have had way too long of a monopoly on the best phones and those prison contracts! Straight Talk is wonderful!! You will have absolutely NO problem with data services as long as you don't tether your phone (use it as a hotspot) to another device.

Most people who complain about throttling, or being kicked off are usually doing that…

Have fun with all of that money you're gonna save!!! =D

---

on May 7, 2013 3:14 pm

I was very interested in this deal, as my Verizon contract ends this month. Unfortunately, in reading many Straight Talk discussions from people that use the service, the "unlimited" data is realistically more like 2 gigs.

Now I'm leaning toward T-Mobile's pre-paid deal of $30 for 5 gigs of 4G service, after which you are throttled, and 100 minutes. (Hi Google Voice for voice calls.)

---

John Campbell

on May 7, 2013 4:23 pm

Only caveats to Straight Talk, is that the data is limited, if you go over 100 MB per day, or 2GB per month, you can either be throttled, or even worse, have your account cancelled. This is a BIG deal, but I don't use enough data to hit those limits. Also, you used to be able to choose which carrier you wanted to use, either AT&T or T-Mobile, depending on which service was better in your area. You can no longer choose AT&T, which can be a big deal for those of us in sucky T-Mobile data/voice areas.
Other than those two issues, Straight Talk is a great service overall.

---

Cameron Leggett

on May 7, 2013 5:23 pm

I also have StraighTalk Wireless, and love it. I'm use the BYOP, bring your own phone plan, the plan gives you a SIM card that you can put in your own comparable phone. I my self bought a unlocked Android Google/LG Nexus 4 just to use with the plan.
For those who don't know Straight Talk is a MVNO, Mobile Virtual Network Operator. MVNOs lease space on a major carriers network and then sell it on to customers as a "Virtual" carrier. StraightTalk currently leases space from all 4 big carriers, AT&T, T-Mobile, Verizon & Sprint. ST branded phones, on there boxes, are marked with what carrier they use by an outline of the US with VZ Red, AT&T Blue, Sprint Yellow & T-Mobile Magenta filling in that outline. As stated earlier, I use the Bring Your Own Phone plan, BYOP, with this option you can bring most any AT&T or T-Mobile compatible or network unlocked GSM phone and use it on ST. BYOP plans use AT&T and T-Mobile SIM cards, tiny memory card sized cards that the network uses to I'd your phone as yours. This cards use the $45 "Unlimited" plan, but the SIM cards not available widely!
I do have unlimited talk, text, pics, but data is kinda up in the air. I say this because they state mobile web access is unlimited, not data as in apps or streaming video or music. On non smart phones web access is easily to track, not in the since of spying just as in what type of data is being used so they know your on just the web. Modern smart phones use a different setup so all the apps and web browser use the same data system. This an issue with ST because they don't clearly state unlimited data, the best guess on data allotment is 1.5-2GB of data in a given month. They will cut your service off if you go over it but that is even hit or miss with many people never having issue with that limit. I've come close to using 2 gigs of data before, but that's due to a trip taken halfway across the US so I had very little access to WiFi at times. Be smart with your data and use WiFi as often as you can and you should be fine. One last thing on data, if your opting for the BYOP plan setting up your phone for proper data access can be frustrating. But if you run in to issues simply Google your module phone + straight talk data setup. This should help you find a forum were people got it figured out for your phone.
In terms of coverage, I have the ATT SIM card so my coverage is ATTs and its wonderful! But keep in mind signal quality is part Carrier part Phone, my Nexus⁴ on ATTs network is great, especially coming from Virgin Mobiles good but smaller network coverage.
All and all I love my Nexus⁴ on StraightTalk. Do your homework of witch StraightTalk phone is on what network and what phone you want and you should be good!

Cameron

---

david lawrence

on May 7, 2013 5:35 pm

You cant activate a non sim card phone on straight talk ie.Verizon. I just called them and they can only activate Sim card phones not CDMA phones used by Verizon so this article is wrong sorry

---

Ann

on June 3, 2013 1:19 pm

If you are having problems wit using all your data then you need to use the WIFI feature on your phone it doesn't count against your data.

---

jack carty

on June 3, 2013 1:22 pm

love strait talk. love my blackberry curve I have started many others on strait talk. and you guys helped me get my phone reprogramed on facebook..

---

Gregory Kohlhof

on June 3, 2013 6:23 pm

In September 2013 it will be one year since I left Verizon and went to Straight Talk, and I couldn't be happier. I purchased the Galaxy Nexus phone directly from Google and I am saving $60 a month from what I was paying at Verizon, what pushed me over the edge was if I wanted a new phone from them I had to give up my unlimited plan, and they where going to put into a plan where I only get 1 Gig of data a month for the same amount I was paying before. And with Straight Talk's 2 Gig limit, I just turn on WIFI when I am at home.

---

jesse

on June 3, 2013 8:06 pm

If you like terrible service, or you buy a service and it gets canceled without ensuring that the customer knows exactly why the service is terminated, then straight talk is for you. I would prefer to be kindly notified beforehand but that is not the kind of service straight talk provides. Frankly thegoodstuff is just a smoke screen for straight talk if they cant document the negative things about straight talk.

---

Rachel

on June 4, 2013 12:05 am

I switched to straight talk for the Iphone, I have the iphone 4, I use it to watch tv, watch hulu, fb, read books all using data i have never and i repeat never been throttled or canceled. when i'm at my house I connect to my wifi and use less data. Any by the way I know poeple that were throttled and they got two warnings about data use and we are talking alot of data use here people before they slowed their data down. I mean i watch probably 3-4 hrs a day of stuff on my phone. I've never dropped a call, the phone is great. I will never go back to another Contacted company.

---

alicia

on June 4, 2013 5:42 am

okay so i transfered my num to a new phone and everything was ok but then i changed my num and followed protacall with dialing *22890 and it said programming sucsessfull so why didnt my num change then my pne just stopped wrking?

---

Terry

on June 4, 2013 10:27 am

If you need to purchase a 'Straight Talk' phone GO Big. I purchased an LG from Walmart ($150ish) and it's crap. I'm sorry I didn't buy the most expensive phone the first go around (which works really well).

---

Kat

on June 7, 2013 6:37 pm

hello, will the apple iphone 4 work with straighttalk?
it don't have a sim slot

---

Heidi Farmer

on June 9, 2013 1:13 pm

It will! And the iPhone 5

---
Leave Us Some Comment-Love