April 3, 2013
The weekend before last we *thought* we were going to Washington D.C. for the weekend.  As we stopped for a lacrosse game along the way, we changed our minds and decided on Philadelphia instead.
We're known to do that.
Since Marykate lives in Philly, I emailed her Friday night at 6 to tell her we would be in town the next day.  She immediately called back and asked us to stay with her.  Now that's a friend!
(I won't do this to you too!)
But before we met up with her family, we visited Valley Forge.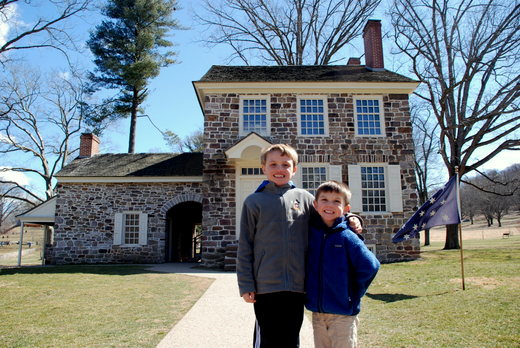 Quick one-sentence history lesson here: Valley Forge was the camp site (literally) of the American Army during the Revolutionary War.  It's where General George Washington had to rally his men so we could beat the British in the spring.
Okay, I'm done.
I wasn't feeling well, so I napped in the car but – do not fear – the adorables took copious amounts of photos so I wouldn't miss a thing.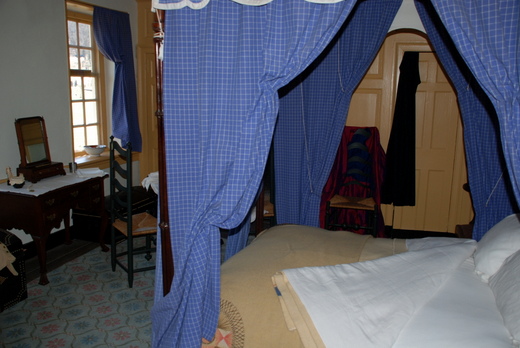 I bet you $50 this is George's bed.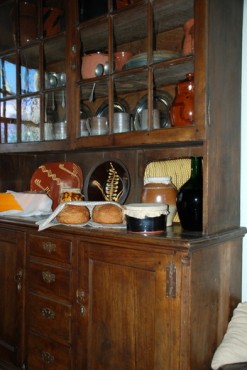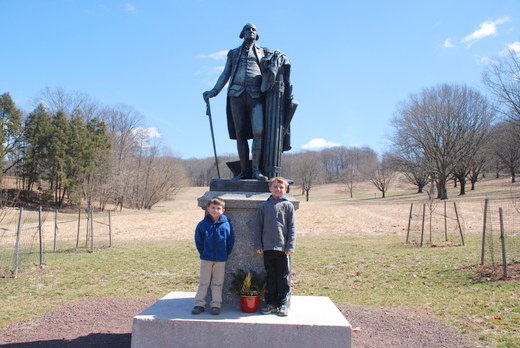 Here they are with the man, George.
Running Man recommends BIKES as a really fun to explore this great place.
Then we had a quick lunch whilst we watched our beloved Michigan Wolverines on their road to the Final Four.
THEN, we headed to Marykate's house.  And the kids were shy for all of 3 seconds (they haven't seen each other in 6 months), and hit the trampoline out in the backyard.
They refused photos (!), but I found several on my camera they had taken of each other: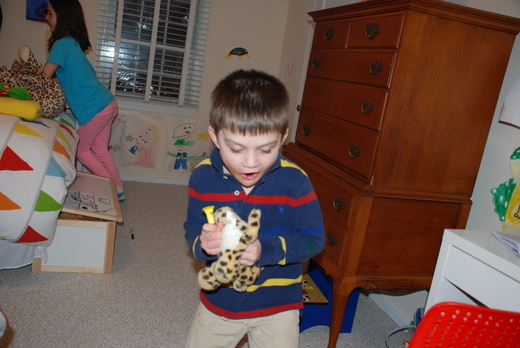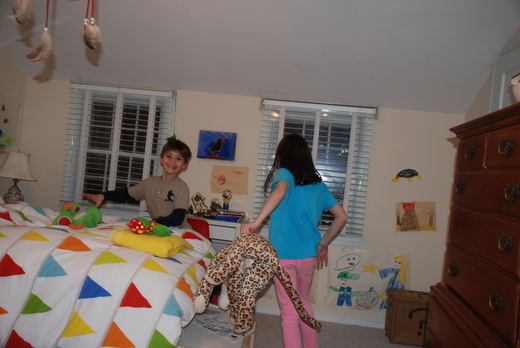 The Running Man snagged this one of Marykate's youngest (I think he promised her the camera in exchange):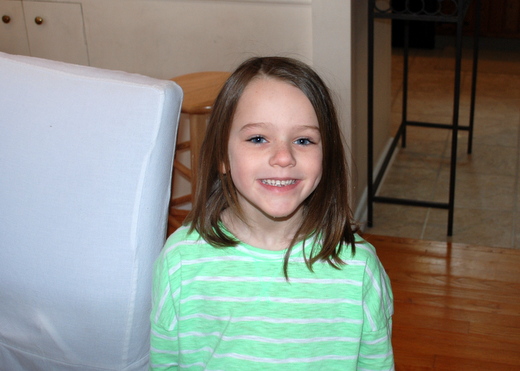 Love her!  She and Boden spent the entire plotting their mischief together.  We just heard whispers and giggles before they'd attack.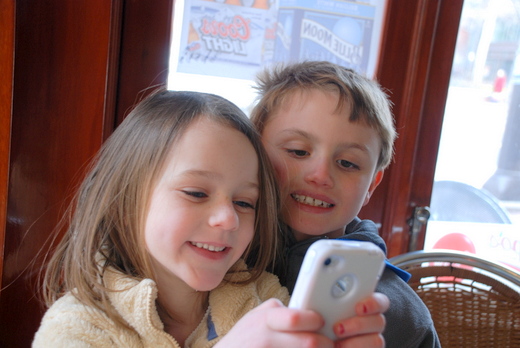 The next day we took the troops downtown for a little sightseeing.  I won't bore with you all we saw, but the highlight was the Betsy Ross Museum.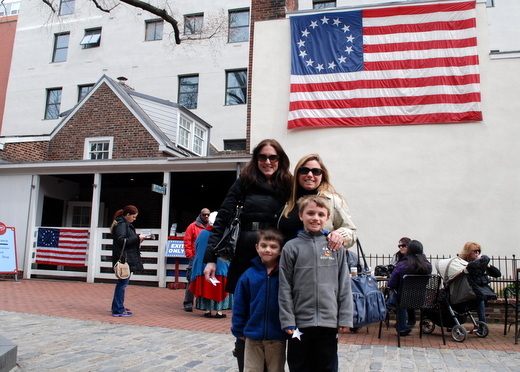 Heidi and Marykate! (and my boys…)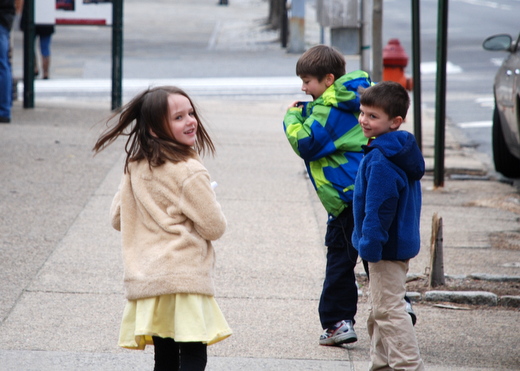 Love these cuties!
AND a huge thank you to Marykate for hosting us!  Cathy, consider yourself warned… Ha!

Share this post
You might like...
Category: Family Trippin'
3 Comments »
on April 3, 2013 3:58 pm

Oh, I'd LOVE that!! If you're ever driving out to Colorado, you'll have to consider swinging through Missouri!! We could meet up with you at the Arch and City Museum!
And we have two extra rooms! Although, be warned – your boys would have to sleep in the room with the giant Spartan "S" on the wall — would that be ok?! 😉

---

Marykate Wurster

on April 3, 2013 8:26 pm

Mi casa, su casa!! We loved seeing you all and loved reuniting Amanda and Boden – so cute and funny. That is how I like to roll too – last minute seems to work so much better. Vistors are the best!! ps so funny to see the kids pics they took – and I love seeing their self selected decor on line – notice the Mario wall art and decorated box. Gootta love the creativity!

---

Christine

on April 4, 2013 3:04 pm

Looks like a fun trip for you guys!

---
Leave Us Some Comment-Love