October 13, 2010
We need to get out of our same websites that I set up for the adorables to play on.  No worries, I've included them at the bottom, but through this I've found some terrific FREE winners!
I bet you have some others too…
1.  Starfall.com – an excellent place for phonics.  This is a gem, folks.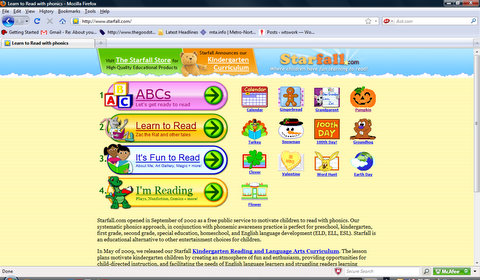 2. ABCYA.COM – a wealth of math and phonics games organized by grade level.  This is another gem, folks.  Perhaps a bigger gem – I'll let you decide.
3. The Old Farmer's Almanac 4 Kids.com – calendar, weather, sky watch, history, birthdays, and puzzles.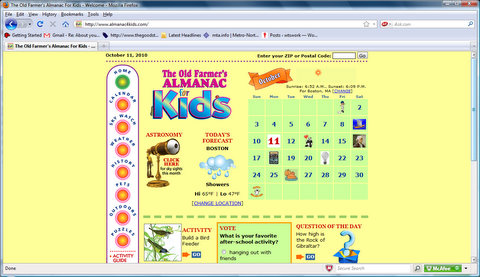 4. Sesame Street.org – phonics, games, and fun characters.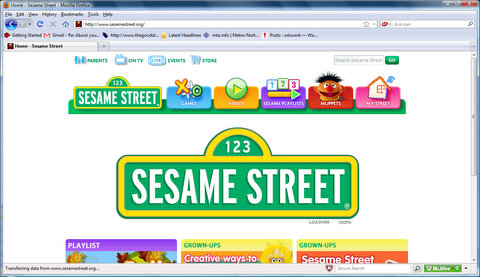 5.  Chuggington.com – games, videos, and activities (what you'd expect), but the graphics are quite bewitching.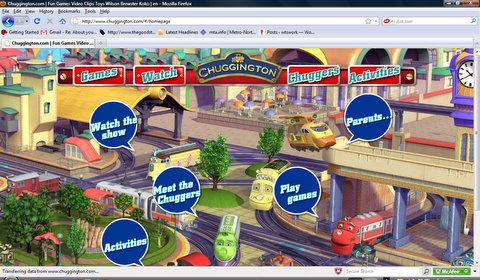 6. ZiggityZoom.com – more games, activities, educational worksheets, crafts.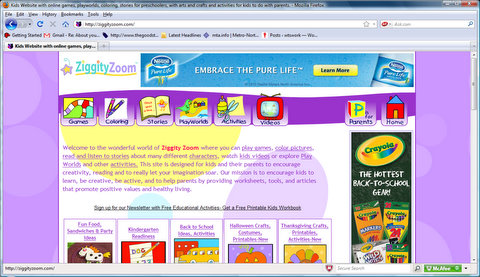 7. NICKJR.COM – Lots of free games and activities for kids!  This is our standby, but I must admit, it's a good one.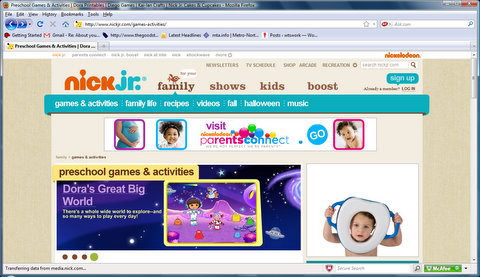 8.  Playhousedisney.com – Our 2nd standbuy, but there are too many ways for my adorables to click off and get themselves into Disney oblivion.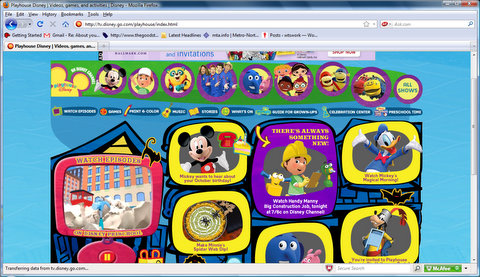 I think of all of these listed, Starfall.com and ABCYA.COM provide the most educational bang. Now just to get the adorables excited to switch over…
Where do your adorables spend their time?

Share this post
You might like...
Category: Activities
Tags: educational websites for kids, kids computer learning |
21 Comments »
on October 13, 2010 7:22 am

We LOVE Starfall but this is the first I've heard of abcya.com, we'll check it out today!

---

on October 13, 2010 9:34 am

What a great post! Very helpful information.

---

Erika

on October 13, 2010 12:47 pm

This is such a great post, Heidi. Been looking for these websites the last week and boom, here you have some great suggestions.
Thanks!!

---

on October 13, 2010 12:48 pm

---

Heidi Farmer

on October 13, 2010 12:49 pm

Hooray! Glad to be of help!

---

Sandi

on October 13, 2010 1:39 pm

Starfall is excellent!

---

Heidi Farmer

on October 13, 2010 2:09 pm

Oh, I did – this is a great one too! http://www.kidopo.com

---

on October 14, 2010 9:36 am

We are big fans of http://www.PBSKids.org – perfect for my 5-year-old!

---

Heidi Farmer

on October 14, 2010 9:37 am

I'm so embarrassed I didn't know about this site – thanks SO much for bringing it to my attention! My adorables are pretty huge fans of Dinosaur Train, so I'm sure they will love this!

---

Julie R.

on October 14, 2010 11:34 am

For older kids interested in science a friend of mine just recommended this site. It has been GREAT for my kid that is interested in the elements/science in general.
http://education.jlab.org/

---

on October 15, 2010 6:18 pm

This is great, thank you for sharing with all of us.

---

on November 26, 2010 2:52 pm

http://www.poissonrouge.com/poissonrouge.php

---

Marykate

on January 11, 2011 6:58 pm

Just saw these – bookmarked them for an indoor snow activity tomorrow!

---

on October 4, 2011 4:14 am

Great list of sites. http://www.KidzSearch.com is a website for kids with lots of choices for great educational and fun sites in a cool graphical UI kids enjoy using. It also has a family-friendly search engine powered by Google.

---

on March 9, 2012 1:49 am

found http://www.makemegenius.com ,good for kids school education.

---

on March 17, 2012 10:10 pm

Thanks Steve, it found makemegenius.com much better than other wishy-washy stuff.These days leave my kids everyday for half an hour on this site, I don't need to worry anymore.

---

on May 14, 2012 6:29 am

Pls checkout schoolapple.com It is for early childhood education

---

on June 1, 2012 9:50 pm

That is the precise blog for anybody who desires to search out out about this topic. You realize a lot its virtually hard to argue with you (not that I truly would need…HaHa). You undoubtedly put a brand new spin on a topic thats been written about for years. Great stuff, simply nice!

---

Sarah

on August 9, 2012 2:29 am

This is another website i found useful. http://www.studentschillout.com

---

on November 9, 2012 8:42 am

Great list of websites This is another great website we like to use http://www.primaryleap.co.uk/ its great for parents and teachers and has loads of subjects to choose from (3 – 11 year olds)

---

on April 23, 2013 2:11 pm

I suggest to add http://www.kidsworldfun.com website to add in the best kids website list. Hope you will consider this request.

---
Leave Us Some Comment-Love