March 8, 2011
Written by Contributing Writer, Sarah Farthing
After four years of always traveling with two kids in tow, my husband and I enjoyed our first kid-free vacation last week in celebration of our February birthdays!!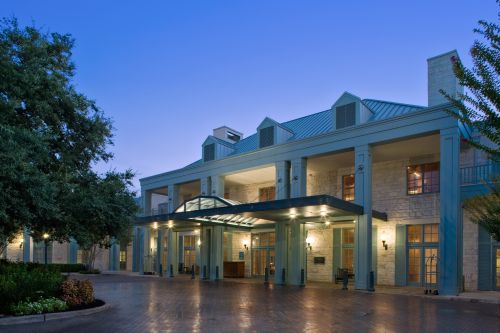 An expansive lobby brimming with Texas charm greeted us upon our arrival at The Hyatt Hill Country Resort and Spa in San Antonio. I knew we were deep in the heart of Texas when everyone we passed asked sincerely "How ya'll doin'?" We experienced personal attention on that level for the duration of our stay. I was immediately struck by the cleanliness of our spacious room. I went barefoot in the room and if you know me and hotels at all, that's saying a whole lot!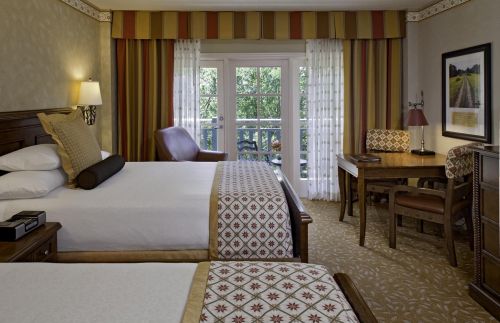 I was delighted to find that truly gourmet food complements the resort's impeccable service. We enjoyed one delicious meal after another at the resort and in fact I don't think we could name our favorite dish out of the many we were served; they were all too good to choose! There really isn't a need for guests to leave this property to experience fine dining in San Antonio.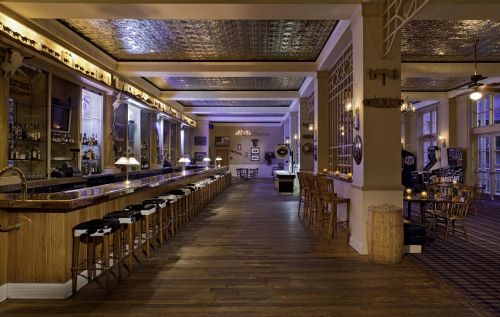 Near the concierge desk in the lobby is what I dubbed the "cove of options." It is a cave-like area with three different screens that allow you to visually weigh options for how to spend your vacation days, from an array of day trips to the many varied ways to spend your time at the Hyatt Resort itself. This is a particularly nice feature for families because it's a way for everyone to really know what they're choosing. The Hill Country Resort and Spa is loaded with activities for kids and parents, boasts a 27-hole golf course (the Hill Country Golf Club) , is a hop, skip and a jump away from the Six Flags Fiesta amusement park and literally neighbors SeaWorld.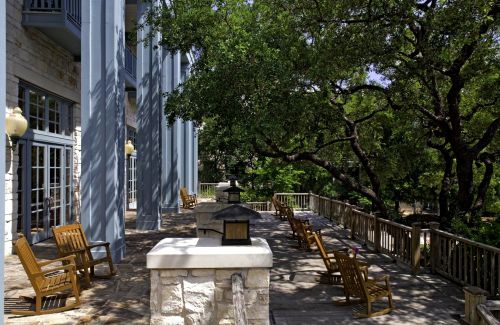 I can't possibly detail here every amenity of this incredible resort and I know you'll love clicking around their website so here it is: www.hillcountry.hyatt.com
Highlights include, but are by no means limited to:
• The pools! Oh my goodness the sprawling pool system complete with a Ramblin' River where you can float your way to relaxation past a sandy beach, a campfire or a tiki bar. Actually, all three if you just stay on your raft! We enjoyed the adult only pool that was well heated and flanked by two relaxing waterfalls.
• The details! From the distinct aroma of mesquite fires blazing in Texas sized fireplaces in the lobby to the "waiting for a machine" chalkboard in the state of the art fitness facility, this Hill Country hotel has thought of everything. They have a porch full of rocking chairs, a playground, a nature trail, a volleyball court, drink and snack bars, a beautiful view from rooms on every level of the hotel…I could go on and on but trust me when I say there is something for everyone.
• The world-class Windflower –Hill Country Spa. A tranquil, full service spa nestled in the breathtaking natural surroundings of the hotel. Book a massage or choose from an extensive list of spa and salon services.
• SPAhhhT The first youth spa in the country, SPAhhhT opened 5 years ago and is currently undergoing improvements to be ready in time for Spring Break and Summer 2011.
• Kids Club- Expert activity coordination and childcare for half or full days. $35 for a morning or an afternoon, $45 for an evening, from 6-10 pm. This includes a meal and from what I saw, I am convinced that children who get a chance to do the Kids Club beg to go back again!
• Bikes An inviting rack of full of red bikes just begging for adventure sits right outside the pools. Kids and adults can use them on the nature trail that circles the property. (It's also perfect for walking and running.)
• Limitless Family Fun. For instance, on the schedule for Spring Break this month is Family Field Day, Flag Tag, Water Balloon Races, Gummi Bear Hunt, Family Kickball, Sand Castle Building, Movies on the Lawn, Dragon and Princess Story Time, you get the idea!
• I did get a tip from the marketing director that spring break this year will feature an exciting new addition called GAMES 2 YOU, "a literal semi truck full of video games as well as indoor laser tag, rock wall and more!"
• Toy Box Lending Program- check out toys for your littlest family members to enjoy during your stay. This is an awesome idea!
• A Texas-themed General Store open from 6 am- 10pm with everything from PopTarts to pool toys. They have sandwiches, ice cream, gifts, toiletries and this is where we bought about 10 jars of the hotel's own 99Brand Salsa. We had chips and salsa at every meal in San Antonio and this was hands down our favorite!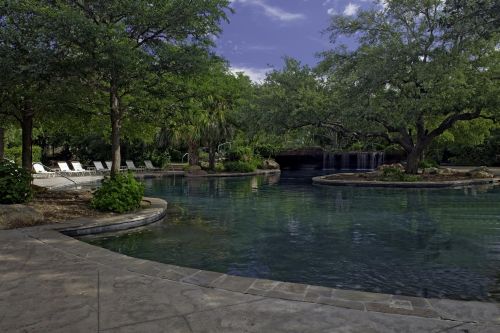 Does this place think of everything or what? The answer is YES!! The Hyatt Hill Country Resort and Spa invites guests to come and create memories with their kids, "enjoying the best-ever San Antonio family vacation." I say if you have occasion to visit, it could very well be your best-ever vacation, period!

Share this post
You might like...
Category: Family Trippin', Lovey-Dovey Time
Tags: Hyatt Hill Country Resort, Kid-free vacations, San Antonio resorts, Texas resorts |
4 Comments »
on March 8, 2011 9:49 am

Wow, that place is gorgeous!! I need a vacation!!!

---

Mama Nolte

on March 8, 2011 10:07 am

I have always wanted to visit San Antonio and this Hyatt Resort looks like the perfect place to stay. It all looks so clean and well-cared for in every way.

---

Heidi Farmer

on March 8, 2011 12:16 pm

I'm in love – this looks so wonderful! And what a treat for your first trip without your kiddos…

---

Elisa

on March 8, 2011 7:24 pm

Sounds like a dream!

---
Leave Us Some Comment-Love