January 7, 2010
My name is Heidi Farmer and I'm a piler.
Catalogs.
Magazines.
Newspapers.
I even have a mail filing system, but sometimes I need a little more.
My friend Wendy found these from Pier 1 ($85) and I think they are a godsend: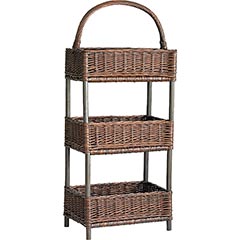 Here it is in Dark Willow.  Elevated, 3-tiered, space-saving storage.  Why hasn't anyone thought of this before?
I bought 2 for my "office", which is a little corner of the dining room: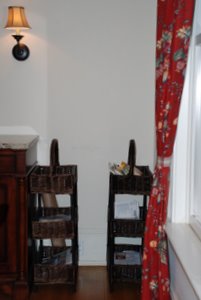 Function is key.  With these little miracles, I have storage, but it can easily removed when we want to entertain in there.  (But really we're more grilling entertaining people with little adorables running through to the playroom, so this room has been safe so far.)
You can find them at Pier 1.  They also come in this rattan color: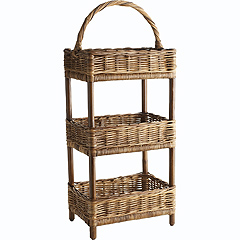 I'm trying to be good, but I may spring for one more in the kitchen.
Pottery Barn also now makes one ($149):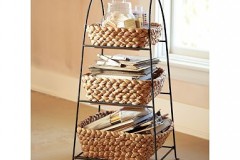 Now if I could just find time to go through all those catalogs, magazines, and newspapers…
Happy day!
Share this post
You might like...
Category: Organizing
Tags: basket storage, Pier 1 |
3 Comments »
julie

on January 8, 2010 7:49 am

Hi Heidi – I am to a piler and a spreader. Give me any flat surface and I DOMINATE!!! =)
Things have to change/should change….maybe with the new year?????
Keep the great ideas coming.
A girl can hope and dream to be Martha Stewart organized.

---

Helene

on January 8, 2010 8:19 am

I am going out to buy one of these this week-end….just what I need to get all those stray papers off of the floor….Thank you!

---

Angie P

on January 11, 2010 10:45 am

I too am a piler in the biggest way. I made a point of buying one of these from Pier 1 this weekend – love it. Granted, the piles are now just off the floor, but it's a start…

---
Leave Us Some Comment-Love