February 1, 2012
Written by Contributing Writer, Sarah Farthing.
The Pioneer Woman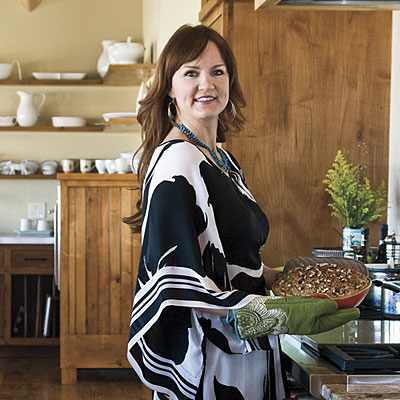 Ree Drummond, known as The Pioneer Woman, writes a riotously funny blog about her life that features her magnificent photography.  She's also on The Food Network and has authored two cookbooks, a children's picture book and a touching novel detailing how she fell madly in love, changed course from her planned move from Los Angeles to Chicago and settled down on a ranch in Oklahoma instead.  She is a loving mother to four children and a proud wife to Marlboro Man, her rancher husband.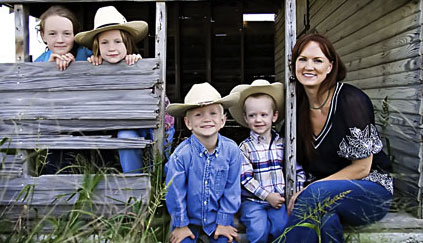 The Pioneer Woman has been an internet sensation for quite some time, but I just learned of her recently when a friend shared a link to this story: All I Wanted Was a Doughnut.  I was sitting at my computer reading it one night and I had to slap my hand over my mouth so my laughter didn't wake up my husband. I had to read more by this woman!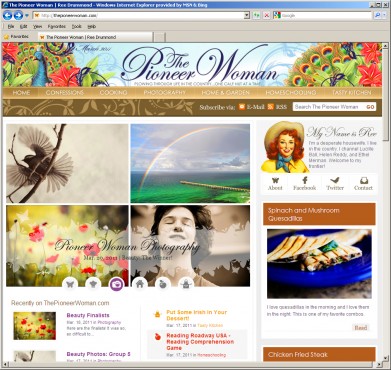 I have been perusing the archives of her website, www.thepioneerwoman.com, and I love everything about it. The photography, the entertaining stories, the fabulous recipes…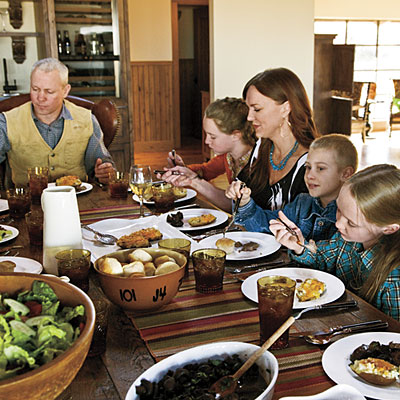 Oh my goodness, the recipes. If you need some inspiration in the kitchen, her cookbooks are the way to go.  She offers step by step instructions with so many pictures to guide you through the process of making one of her recipes; nothing motivates me to try new recipes like enticing pictures and clear, detailed instructions.
I got my hands on a copy of her novel The Pioneer Woman: Black Heels to Tractor Wheels– A Love Story and I read it in a day and a half.  Ree's writing is so entertaining and compelling, I could not put it down!
Please take a few of these links and see what Ree Drummond is all about, I promise you it will be a bright spot in your day and leave you hungry for more.  Quite literally, it will leave you hungry. Maybe grab a snack and then take the links…

Share this post
You might like...
4 Comments »
Heidi Farmer

on February 1, 2012 8:43 am

About 3 years ago, I discovered The Pioneer Woman. I became instantly obsessed, researching everything I could about her. About 3.5 months after that I started the beginning steps to this website, completely inspired by her. And that is how The Good Stuff Guide came to be!

---

on February 1, 2012 1:38 pm

I had no idea that's how it started!!

---

on February 2, 2012 4:06 am

This is the first time I've heard of her! I'll definitely have to read more of the blog when I get a chance, it looks great. (Also love the photography!)

---

Amy

on February 2, 2012 9:16 am

The Pioneer Woman's writing is engaging and hilarious! I have her first cookbook and it is well loved in my house. I wish we had the Food Network channel to watch her show.

---
Leave Us Some Comment-Love