March 5, 2014
** Marykate wrote about skiing yesterday in "Skiing Heaven" and here I am writing about Team Farmer's skiing trip.  I think this is a sign that ya'll need to ski this weekend!
Team Farmer left family in Colorado (they were confused!) and flew to Utah where we met another Connecticut family for a few days of skiing.
Though I'm loyal to Colorado ski resorts, NOTHING beats the ease of getting to Utah ski resorts.  You land, you pick up a car, you drive 30 minutes and you are DONE.  And this 30 minutes of driving is done on a 6-lane, severely clear super-highway.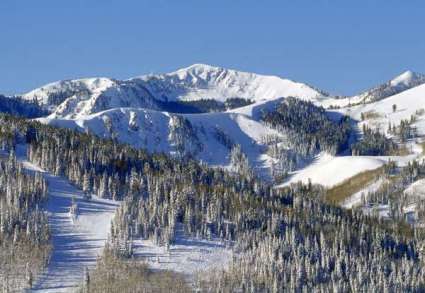 We spent 4 days skiing at Deer Valley, located next to Park City.  Deer Valley originated the high-end service that ski resorts now emulate and they have it all: free ski storage directly across from the lift, free boot storage, shuttles that appear within 30 seconds of calling, a world-class ski school.
Deer Valley grooms more than 2/3 of its terrain, and this groomed, blue-run lovin' girl was in heaven.  The Running Man found his favorite double black diamonds too and we met at the lift.
We enrolled the adorables into ski school frankly because they listen to others better than The Running Man and myself.  They were placed into groups of 4 with a ski instructor and took off all over the mountain.  It was great at the end of the day to get the resort map out and find where they had been all day.  We also took a few runs with them after pickup and were astounded to see the leaps and bounds they had made each day.  (and that hockey/skating comes in handy too)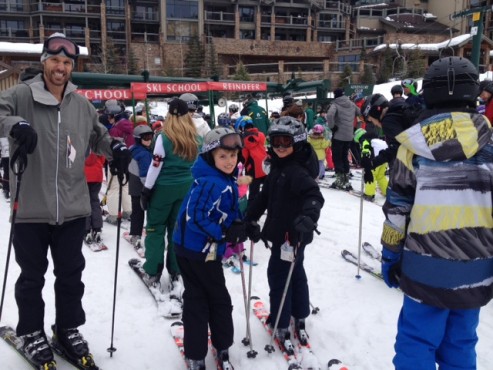 Sloan and his friend Ben take off for the lifts.
Boden – who would probably rather have a photo of him actually skiing here.
  Whoops.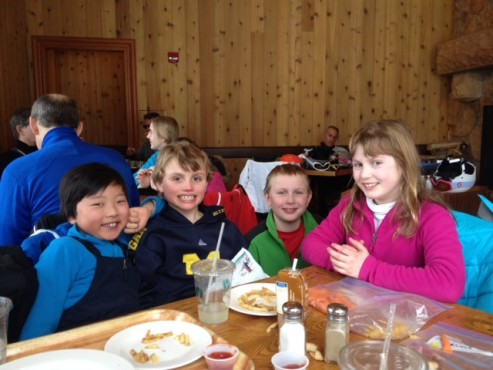 Small world!  Our neighbors were also there, so we had lunch and skied with them.
(Well, not me – they stuck to blacks, and I to my beloved blues.)
There's still more than 45 days left in the ski season!  If you can get out West, check out deervalley.com to plan your vacation. Call 888-754-8477 to reserve at the Deer Valley Ski School.
I'm a mountain girl at heart, and frankly as much as I love to ski, summer is also outstanding in the mountains.
Just go.

Share this post
You might like...
Category: Activities, Family Trippin', Travel
4 Comments »
Erika

on March 5, 2014 6:28 pm

Love Deer Valley! Utah has some amazing runs and Whistler, too! My other fav ski spot in Utah is Alta..wide open spaces!! What a fun trip for you all!!

---

Marykate

on March 5, 2014 9:17 pm

I am a blues girl too. Nothing to prove! Love the pics!!

---

Anne Schenendorf

on March 8, 2014 9:13 am

Oh MaryKate!!!!!! Ronald's comment going up the mountain left me misty. Surrounded by your children, that is Heaven. The meltdown after at 9-4 class in 20 degree weather because he still want to ski- priceless. 😀 I loved!!!! Greg did too!!!! xxxooo

---

Anne Schenendorf

on March 8, 2014 9:24 am

Oops, Heidi, sorry. I commented under a diff post. 😉 xo

---
Leave Us Some Comment-Love