November 14, 2014
written by Cathy Baker, mom of two sweet middle-schoolers, livin' this life in the Ozarks of Missouri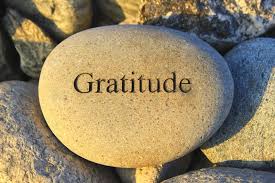 With Christmas lists already being asked to be made, and all the focus on what we 'want', I feel like it is a constant battle to instill a heart of gratitude into my kids.  Gratitude for what they already have. Appreciation for what they can give. Thankfulness for all the joy they know.  Eyes to see beyond themselves.
Here are a few ways I've discovered to help create a heart of thanksgiving in my girls. It's one area I'm trying to be purposeful in. I have to believe they are 'catching it" in their hearts, and I will see the fruits of these efforts in the years yet to come.
So without further ado, here are some ideas to encourage you on this parenting journey too! 
1. I try to ask my kids often, "What gifts are you giving this Christmas?" I also ask most kids I talk to during the holiday season this same question.  I encourage them to give gifts like —
an extra big hug for mom or dad
help mom with dishes
make a special card or draw a picture
help brother or sister clean up their room
2.  PLACEMATS – We have been doing this for 8 years now and I still LOVE it. Every November, I get out my cornucopia and our blank slips of papers – and every night before dinner we write down one thing we are thankful for. I then turn all the slips of paper into placemats, so we can enjoy the things we've been thankful for throughout the years. My plan is to give each girl a set of placemats for their first Thanksgiving away from home. You can see a photo and read more about the placemats here.
3. I've bought the girls journals where they can write down a list of everything they are thankful for. Can they come up with 1,000 things during their childhood years? We haven't pulled these out in awhile but I might just have them dig them out again.  Here's where I shared about the journals before.
4. We volunteer together throughout the year.
LOCALLY: This past year the girls and I have spent 1-2 Monday evenings each month at a Crisis Maternity Home. I do a craft with the moms and my girls watch the babies and toddlers. We've had some great conversations on our rides home!
GLOBALLY: We have adopted Casa Adalia in Ecuador this past year, a place for girls who have been rescued out of slavery.  We pray for them, talk about what's going on there, we had a garage sale to raise money to buy them a new rug for their home, and donate regularly.
SEASONALLY: We help with opportunities that come up at Christmas time – a food drive a school, a toy drive at church, etc.
WEEKLY: We love on the little kiddos at church each week.
5. We write THANK YOU notes after we receive gifts.  Sometimes we get busy and forget, but as a general rule, we send them out!
What ideas do you have for instilling gratitude into your kiddos? 

Share this post
You might like...
Category: Random and Fun
Tags: gratitude, thanksgiving, volunteering |
No Comments »
No comments yet.
Leave Us Some Comment-Love