January 19, 2010
A great mom of 4 adorables sent me these photos of how she organizes her home.  I was seriously impressed!
I know you'll find some great ideas here, so let's get going…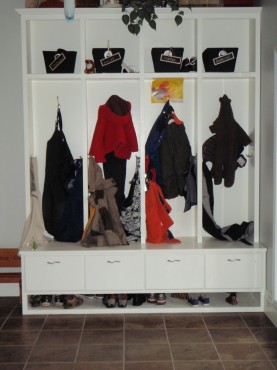 A well organized mudroom is so useful to catch things right at the door when you enter so they don't trickle throughout the home.  I wish I had the space for this (My mudroom is more of a pass-through).  Love that the adorables each have their own cubby, so they know exactly where to hang things and where to find them when they leave;  drawers and baskets for little things that adorables inevitably collect.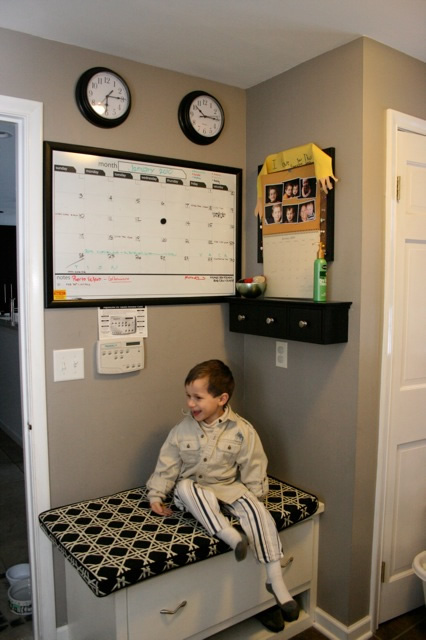 Another great example of Mission Control: a wall calendar so everyone can see where everyone is.  Also, note the bench with more drawers for storage!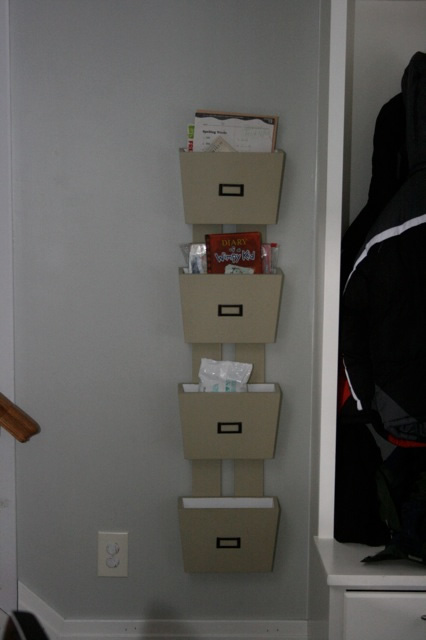 Here's another way to elevate and organize your piles in addition to the 3-tiered storage baskets I mentioned last week.  These could be used for mail, catalogs and magazines, or they could be labeled for each adorable and store notes home, party invitations, and the like.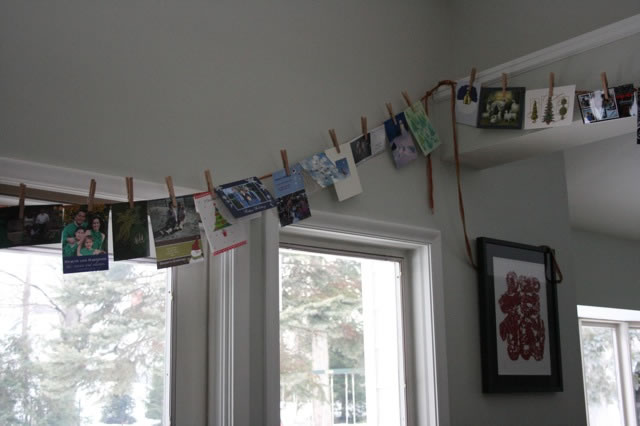 What a fun way to display Christmas cards!  I'd love to see those happy families photos smiling down at me every day.  If this were my home, we'd be looking at them until July though – I wouldn't have the heart to take them down.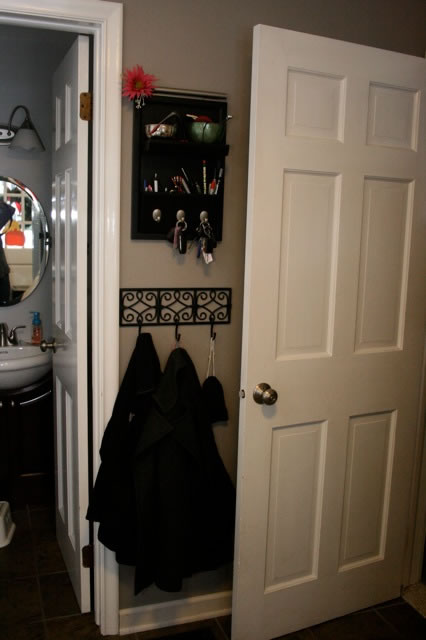 I love how wall space is used in this home: up off the floor – hanging everywhere to take full advantage of the space.  I have this fear of nailing things into the wall, but I'm realizing I need to conquer this and gladly, it's not as hard to do as other phobias!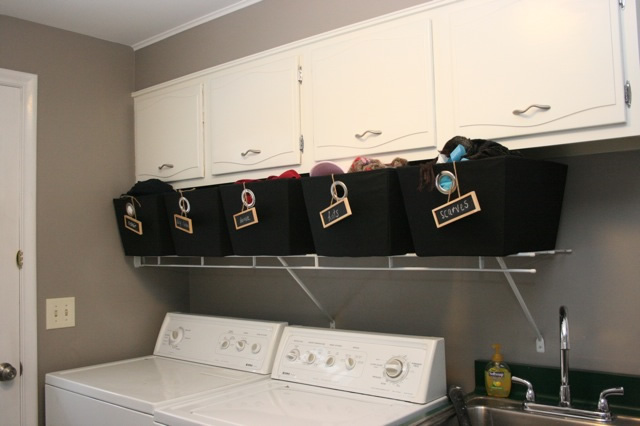 These bins above the washer and dryer hold scarves, hats, and other miscellaneous items so they are at the ready on the way out the door.  Forgive me, but I'm also drooling over the sink in here- I have many grass, chocolate and tomato stains would love to soak in there.
Many thanks to Renee of RaisingBoysWorld.com – a community and blog for parents of boys on how to raise responsible, respectful and confident boys as well as a place to find the answers to your questions, to network with other parents, to post stories and responses in forums.  It's a great resource!
Okay, I'm off to look at my mudroom again – I'm convinced I can do something better in there.  I'll let you know if I can figure it out!  Happy day!
Share this post
You might like...
Category: Mission Control, Organizing
Tags: home organization, Mothers raising Boys |
3 Comments »
on January 19, 2010 11:19 am

She does look organized. I wish I had those built-ins with drawers in my mudroom!

---

gillette

on January 20, 2010 11:44 am

I'm building a new house…. and, starting over!

---

on January 21, 2010 10:44 am

Love the two clocks above the calendar! Such great ideas!

---
Leave Us Some Comment-Love