January 27, 2012
Food storage is so much fun – perhaps because I actually adore the food inside.
You can see my attempts at pantry organization here; though to call it a pantry is stretch – it's really just a cupboard.
So feast your eyes on these, seriously delectable pantries for some inspiration…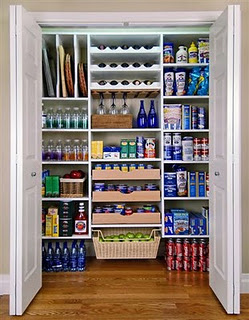 from Planner Perfect (this post includes some great tips for organizing)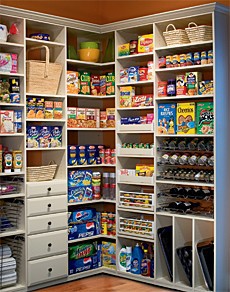 From Blueprint Bliss
This next pantry pulls together every single pantry organization idea I've ever heard into one cohesive, gorgeous space.  Prepare thyself!
From Inspiration for Decoration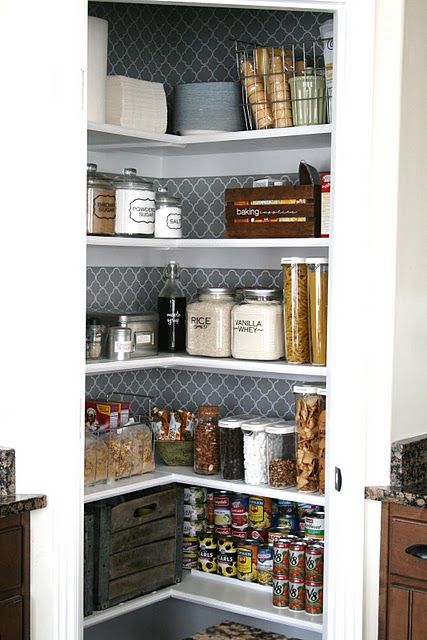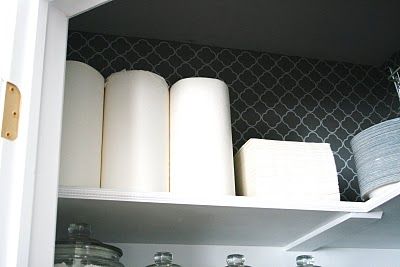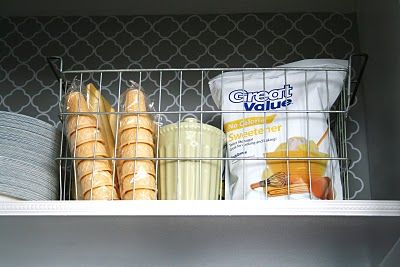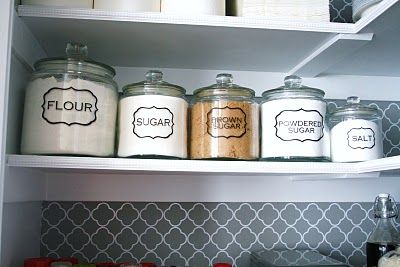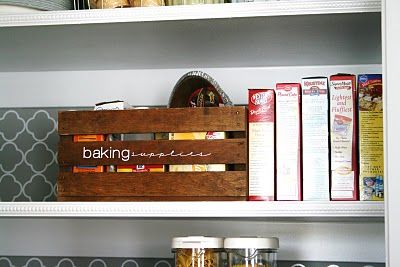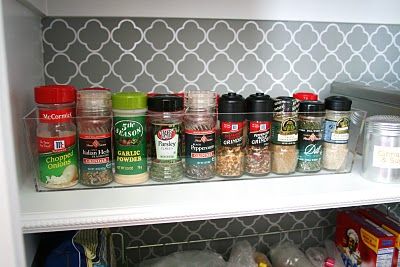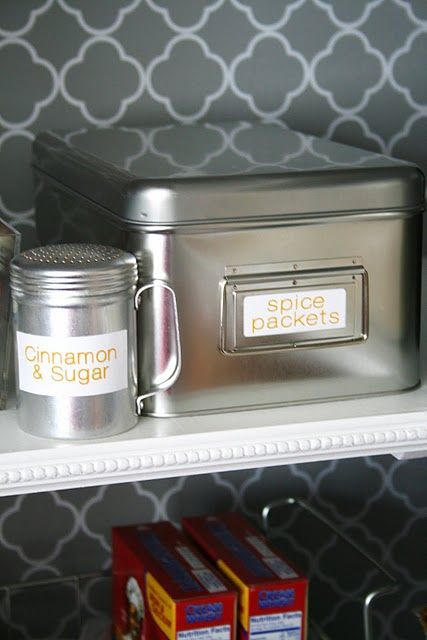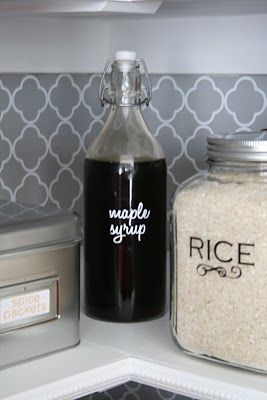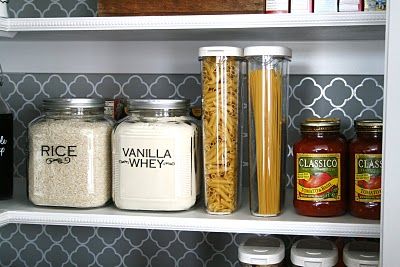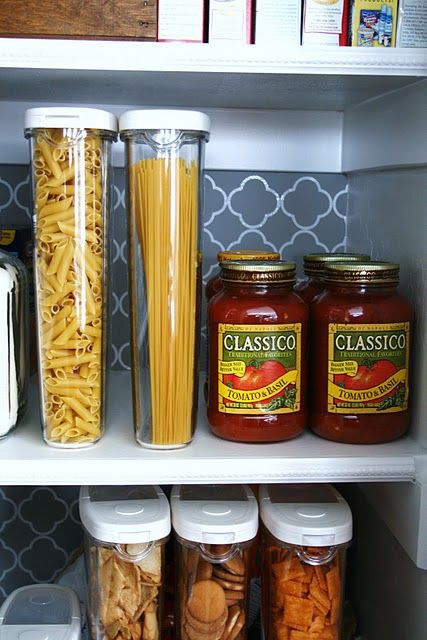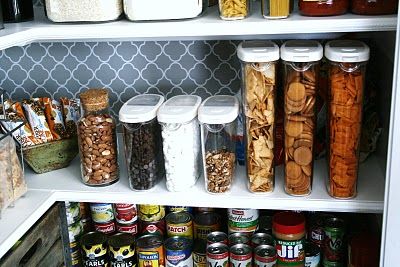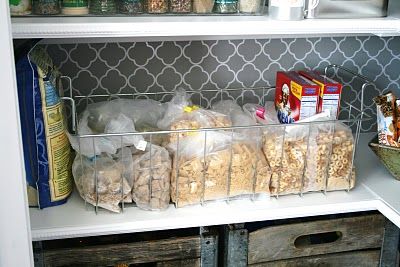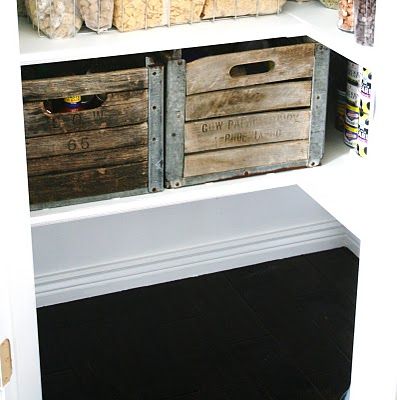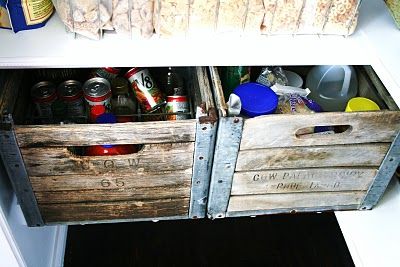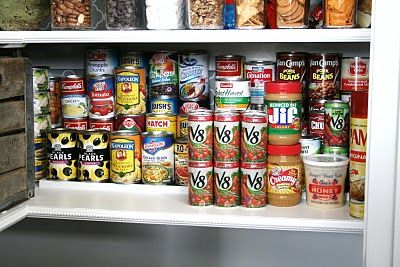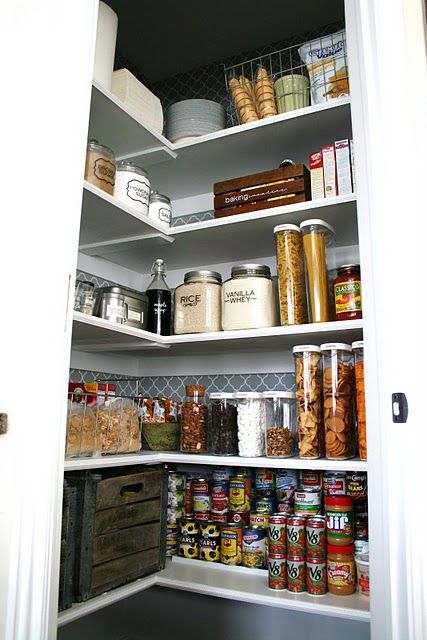 Can you imagine??  I love the grey wallpaper behind to dress it up.  And all the labeling is divine.  The other thing is that while it looks huge, it's really just a corner closet, with single-depth shelves.
It's fabulous how every spec of space was used to its fullest. Definitely do-able!
P.S. All the plastic containers with the flip-up white lids are from IKEA.  I have a few myself and they work really well!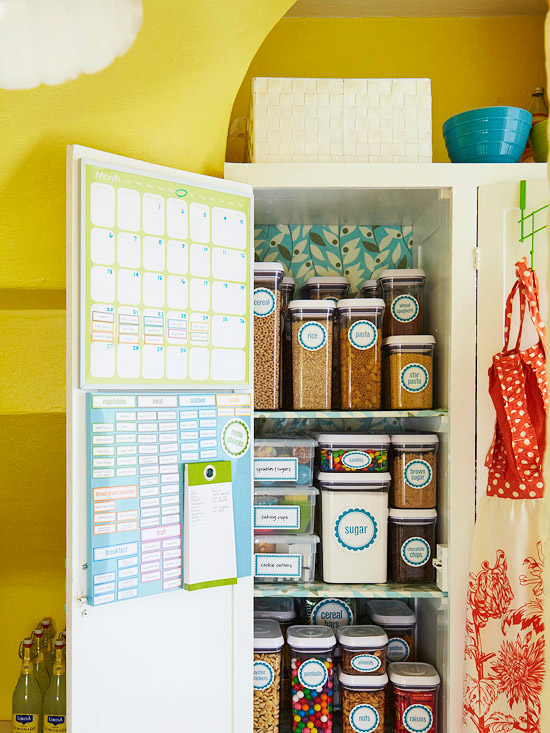 Looks like someone went crazy in the OXO aisle!
The kind people at Better Homes and Gardens have created these free labels for your plastic and glassware.  They make the whole place look so happy.  So head  on over to get started!
What are your pantry ideas?  Is a reorganization project on your list?
Share this post
You might like...
Category: Kitchen Pantry
2 Comments »
Kim B.

on January 27, 2012 9:04 am

My pantry is tiny so organizing isn't necessary but my goal is to create a baking center. We have a pull out drawer under my main counter space so I've started buying the oxo pop containers. So far they're great. And it's so nice not having to spend 10 minutes gathering supplies only to have to put them back again.

But I need help with my lazy susan corner cabinet. Square and rec. containers leave a lot of wasted space near the center and if I don't use containers boxes and bags fall over and get stuck. Seen any ideas?

---

Marykate Wurster

on January 28, 2012 7:48 am

I love the baking ingredients together in a basket – great idea instead of fishing through multiple places every time for baking powder, vanilla etc etc. The wallpaper is so pretty – makes the mundane elegant!

---
Leave Us Some Comment-Love