April 6, 2011
We've hit April!  Can you feel it?  It's coming (or perhaps has already come where you are, you lucky dog you).
The Garden category over there under For the Home has been sorely neglected these long winter months – the last post was October 25th!  And that is just not acceptable in my book.
So if you're like me and look out over your garden and start to salivate at the thought of getting in there, it was time to dust this category off and start talking about it.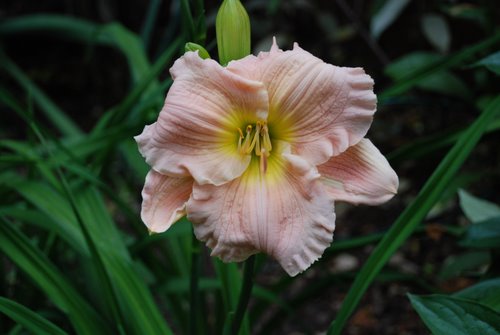 This is a Barbara Mitchell Daylily that bloomed in my garden last summer.
Today, we're talking about my second favorite plant: the Daylily.   (With all my love for the Daylily, I'm still partial to my beloved hydrangeas: Hydrangeas 101, Hydrangeas in Late Summer and How Does your Garden Grow?)
Daylilies are originally from Asia, but they are not, in fact, related to Lillies.  I was as shocked as you to learn this.  They are a perennial, like full sun, and are hardy in Zones 3-10.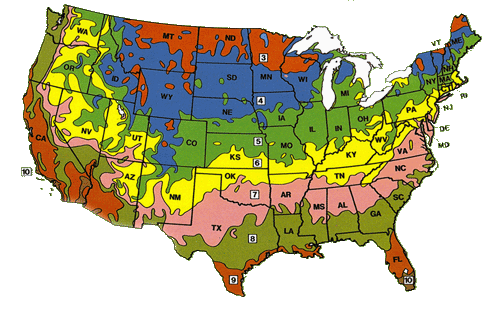 Range of Average Annual Minimum Temperatures (°F) for each zone

zone 3

-40 to -30°F

zone 4

-30 to -20°F

zone 5

-20 to -10°F

zone 6

-10 to 0°F

zone 7

0 to 10°F

zone 8

10 to 20°F

zone 9

20 to 30°F

zone 10

30 to 40°F
If you look at this map, here, Zones 3-10 cover the whole United States.  So I think you're good, wherever you are.
Here's what I love about Daylilies:
1) They are NO work.  You plant them once and that's it.  Okay, okay, after about 5 years, you can dig them up, split the root ball into two and you now have 2 plants.  But that's it.
2) The Reblooming varieties (an established plant) typically produce 200–400 flowers in a season and bloom from early to late summer.
3) They are gorgeous (!) and provide excellent punches of color throughout your garden.
So what's not to love?
I can't think of a single thing.
You've probably seen the most famous variety, "Stella d'Oro" growing in front of office buildings, home developments and just about everywhere else: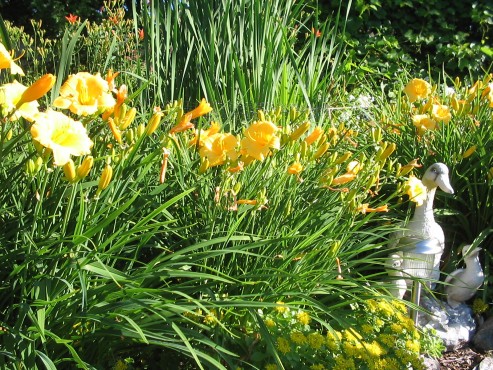 Landscapers love them because of those 2 tiny reasons that they require no work and bloom all summer long.
In my own garden I used "Happy Returns", which is a lighter shade of yellow with all the same benefits…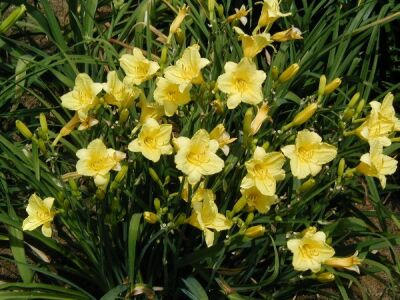 I also am in love with the bright pink of this "Hush Little Baby"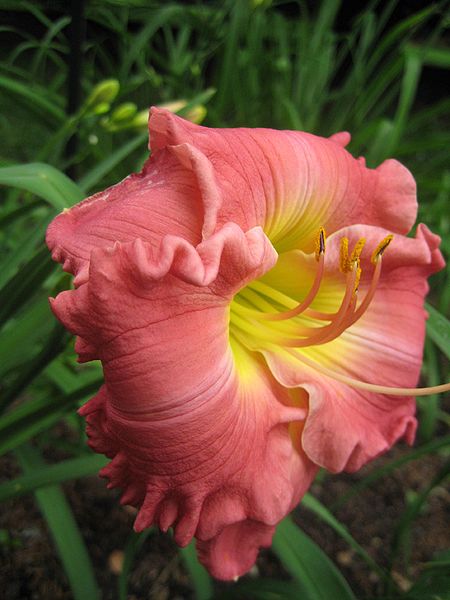 Or take it to red with "Pardon Me"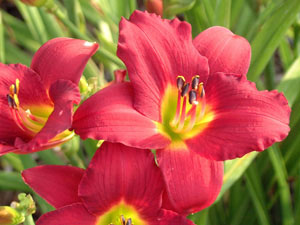 Or really red with "American Chief"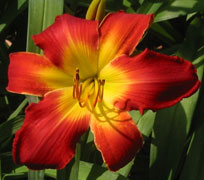 "Strawberry Candy"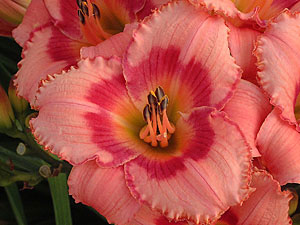 I could go on and on.
And I really could because there are more than 300 varieties of Reblooming Daylilies. Visit your local garden center to find out which varieties grow best in your area.  My local center was also able to special order a specific Daylily I requested and I appreciated their confidence that it would grow well in my garden.
Just remember to verify that you have a Rebloomer.  And then sit back and enjoy the beauty.
Here's a great article about the ins and outs of Daylilies by a University of Minnesota professor: Growing Daylilies
Have you grown Daylilies and had luck with them?  Do you have a favorite variety?
Share this post
You might like...
Category: Garden
Tags: Daylilies, easy gardening, easy perennials, gardening |
4 Comments »
Yaya Kelley

on April 6, 2011 8:38 am

Love my daylilies too! They are up and I've put some fertilizer on them so their blooms will have food. Can't wait to have blooms and start my mornings deadheading!

---

on April 6, 2011 10:46 am

My friend Beth is the daylily queen!!

---

Julie R.

on April 7, 2011 7:54 am

Love the thought of gardens and flowers – but in the northeast I'm holding out until the last bit of snow has melted from the shady part of my yard – until I officially call it spring. =)

---

Heidi Farmer

on April 13, 2011 12:00 pm

What?? Still snow?

---
Leave Us Some Comment-Love