May 15, 2012
written by Cathy Baker, mom of two amazing girls, from Missouri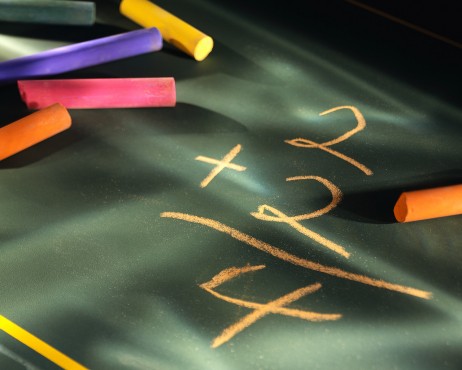 Last week we started our Summertime Kids series, with ideas for encouraging the love of Reading over the summer. Today here are some ideas to encourage your children's  MATH skills this summer!
Dry Erase Markers on the Mirror – It's easy to add just a couple of problems each day to the mirror – like subtraction or multiplication facts, a money story-problem, making a clock and figuring out the time. If you missed this article, here are some other ideas for using Dry Erase Markers on your mirrors.
Buy a Math Workbook. I find them at the local dollar store (a dollar well spent!), but you can find them lots of places. Also, my girls never seem to finish their math book from school – so I always have them complete the unfinished pages in those workbooks too.  I have used the math workbooks in two ways. – First, I have given them the book at the start of a long car trip and I give them a piece of candy for each page they finish. And 10 pages completed earned them a slushie at one of our stops for gas!  Second, at home, during their rest time after lunch, I just give them one page to complete, along with their reading.
What kid doesn't love playing on the computer?  Two online sites I like are www.freerice.com – lots of subjects your kids can practice, including math. Added bonus, for every question answered correctly, 10 grains of rice are donated to feed hungry kids around the world.  I also like www.abcya.com because you can pick the grade and then lots of educational online learning games available for free!
Cooking! My girls love to cook, but I during the school year, we don't have as much leisure time to give them ample time for this. But in the summer – it's a great opportunity to let them practice their fractions (sometimes we double recipe or half a recipe, so they can have practice with fractions).
I do believe summertime is meant for replenishing and enjoying some down time, but I also think it's good if I can sneak in a little bit of math here and there so they don't lose quite so much over the summer months. How about you, do you think it's important to encourage math skills over the summer and do you have any great ideas?

Share this post
You might like...
Category: For Kids
Tags: math, Summertime Kids |
No Comments »
No comments yet.
Leave Us Some Comment-Love